5. McDermott vs. McDermott
On Sunday, when the Bills face the Vikings, there will be a pair of McDermotts in the building, and not of the coaching variety. 
Bills tackle Conor McDermott will be reunited with his older brother Kevin, who is a long snapper for the Vikings. The McDermott boys played together in college while at UCLA and will be in for some friendly competition Week 3, meeting for the first time at the professional level.
Bills linebacker Ramon Humber may have some extra motivation this weekend when he steps onto the Vikings' home field. A Brooklyn Park native, the trip will signify a homecoming for the 10-year NFL veteran and mark just his second career game in Minnesota.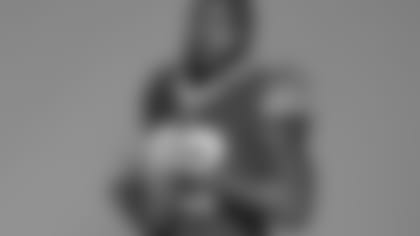 3. Two great fan bases on display
When it comes to Bills fans, nothing can stop them from cheering on their favorite team – not even distance. This week, as the Bills faithful, including members from the Des Moines Bills Backers Chapter, travel to Minneapolis donning their red, white and blue, they'll encounter a similarly passionate bunch. From the iconic "Skol" chant to the blaring Gjallarhorn, Vikings fans do what they can to disrupt the competition.
With both groups clashing in this AFC-NFC matchup, may the best fans win.
In just his second week as Buffalo's starting quarterback, Josh Allen already has the chance to make franchise history. With a win in his road game debut, Allen will join the likes of Joe Ferguson and Trent Edwards as the third rookie signal caller to accomplish the feat.
1. History repeats itself
As they head to Minneapolis, the Bills will look to get their first win of the 2018 season. Although Mike Zimmer's squad will present challenges, the Bills have found success against the NFC North team in the past. Since 2002, the Bills have won three of their last four regular season matchups against the Vikings, with Buffalo's most recent win coming at home in 2014. Here's to history repeating itself.