The 2018 NFL draft is just over a week away and Bills GM Brandon Beane and head coach Sean McDermott have completed almost all their preparations to add the right prospects to their roster. Here's what came out of Monday's press conference with the Bills brass.
1 – They've met with all the QBsWith just 10 days before the Cleveland Browns are on the clock with the first pick in the 2018 draft, the Bills have wrapped up most of their due diligence on this year's quarterback class.
"It's part of the process and yes we have met with them all," Beane confirmed. "At this point we know them pretty well. As I was alluding to regarding the Senior Bowl and the NFL combine is that was part of the process. What I would say is they're all great young men and there's a reason they're all being talked about."
When asked about the importance of having a franchise quarterback on your roster, Buffalo's GM didn't hesitate.
"You've got to have a franchise quarterback. That's one of the main jobs of a GM, to find a franchise quarterback," he said. "It's a quarterback league. I'll say it every single time, you have to have one."
When asked if he could come out of this draft without a franchise quarterback and still deem it a success, Beane said he could.
"Yes, because there are a lot of good players in this draft," he said. "That was the big thing of moving from 21 to 12. The natural assumption, I get it, is we're moving up to get a quarterback. We improved our draft position. It was a second-round value to go from 21 to 12. We're excited about where that moves us on our draft board and the players that we see would be available there."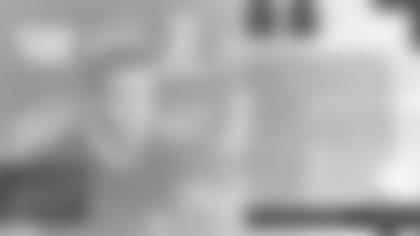 Some outside observers will be carrying that aforementioned assumption into the 2018 draft, expecting Buffalo to make another move up the board. Beane did acknowledge that most serious trade talk takes place right before or during the draft.
"It happens all over the place, but I would say most of it happens close to the draft. The Colts and Jets worked something out weeks ago. That was even before the owners' meetings. I would say that doesn't happen very often, but it did. Most of it happens closer."
Beane is referencing the trade by the Jets to move up from sixth overall to third in a trade with Indianapolis. New York parted with three second-round picks to move up just three spots.
When it comes to conversing with other clubs about a possible deal, Beane says it often depends on the familiarity he or another member of his personnel staff might have with someone from the team they're contacting.
"It varies. If I have a really good relationship with the GM or someone that's high up with the other team, I'll text them or call directly," Beane said. "If Sean (McDermott) or (Assistant GM) Joe Schoen or (Director of College Scouting) Terrance Gray knows someone from the other team who has done a lot of the work or is part of the leadership in their room they'll check in and tell them we're interested in this or see if they would be interested in that. That's how it would start. And then if there is interest, at that point I'll get on the phone with the GM."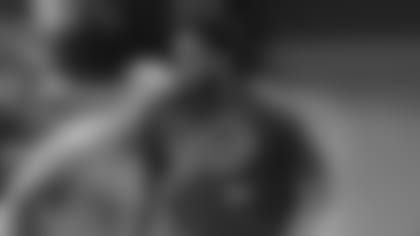 3 – Benjamin has clean bill of healthComing off offseason knee surgery, wide receiver Kelvin Benjamin was good to participate in the start of the team's voluntary offseason conditioning program Monday.
"Kelvin came in and it looks like he's ready to go," said McDermott. "Like the rest of our offensive players he was here today and getting used to a new scheme and a new system. That was good to see as we moved forward as an offense."
Benjamin was nursing a knee injury for the entire second half of the season, often limiting his practice time so it would feel well enough to play in the final four games of the year after suffering the knee injury in Week 11 against the Chargers.
4 – Draft board largely finalizedThere is still work to be done and a few loose ends to tie up, but for the most part, Buffalo's draft board is set.
"We haven't finalized every position, but we're pretty close," Beane said. "I would say we have it down to some clumps. Maybe you have several DBs in the third round, I'm making this up, but if you got in the third round and you have these three corners and they're all close. We're going back and watching film on them and then we ask ourselves if all three were there on the board, which one would first, second and third?
"We've got them close in terms of where their final resting place would be. But our scouts are here and we're basically just going around and trying to settle some arguments in the room and how each of us sees guys."
5 – Incognito's status unchangedLast week the Bills placed veteran guard Richie Incognito on the reserve/retired list after speaking with the Pro Bowl lineman. Incognito posted some comments on social media that made his retired status seem a bit uncertain. Buffalo's GM stated Monday that Incognito's status remains unchanged.
"I'm not really going to get into detail," Beane said. "Richie is on the reserve/retired list, which is not a part of our 90-man roster and that's really where we're at."
If Incognito did want to start playing again, Beane indicated that the lineman would have to put in a request through the NFL commissioner's office.
"It's kind of like the Anquan Boldin thing," Beane said. "He would have to be reinstated."
Boldin chose to retire last summer after spending a week with the club, tried to come back and play somewhere else, and the Bills allowed him and his agent to seek a trade to play somewhere else. He ultimately stayed retired.