The Bills get a healthy dose of the Dolphins in December — two matchups in the final five games. It's similar to last year, when the two teams matched up twice in the final three weeks.
The Bills swept those games from Miami last season. The year before, Miami swept the season series. And in 2015, the Bills took two from the Dolphins. So, who gets started on a sweep this year?
Here are the top seven storylines as the Bills get set to head south to Miami this weekend:
1. HEADING IN OPPOSITE DIRECTIONS?
For the second straight week, the Bills face a Florida team headed south. While the Bills have won two in a row, the Dolphins go into this week with two straight losses. They've lost four of their last five and six of their last eight games after starting the season 3-0.
Miami still has a legitimate shot at the playoffs. And head coach Adam Gase doesn't think his team will go into this week down about the recent losses.
"These guys will do a good job of moving on and go to practice and work hard and get after it on Wednesday," Gase said this week. "Our focus just needs to be on one game. How do we win one game? It's probably good that we're at home. We've got a great opportunity just to kind of get back to .500. We've just got to focus on ourselves and can't worry about anybody else."
2. BILLS SUCCESS FUELED BY TAKEAWAYS
Buffalo's defense has been solid all season, heading into Week 13 ranked second in yards allowed. But the defense struggled to produce takeaways until the last two games.
In wins against the Jets and the Jags, Buffalo has four takeaways and no turnovers. They've improved to minus-5 on the takeaway/turnover ratio for the season. Last year, they finished the season plus-9.
Second year linebacker Matt Milano has interceptions in each of the last two games and for the season, he's has three interceptions and three fumble recoveries. No one in the NFL has more than his six total takeaways.
His coach, defensive coordinator Leslie Frazier, says Milano's production and the Bills recent takeaways are no accident.
"We talk about takeaways all the time." Frazier said this week. "We work on it, we practice it. He's one of those guys who has consistently taken the football away for our defense and makes us better. Really proud of what he's done and what he's been able to accomplish in only his second season in the league. He's going to get better. He has a knack for being around the ball, and he's instinctive enough to make plays once he's around the football."
3. BILLS RUN DEFENSE NEEDS TO STIFFEN
It was a bit of a shock for Bills fans last Sunday, to see the Jacksonville Jaguars run all over Buffalo's defense. The Jags finished the game with 226 rushing yards, more than half of them in the second quarter.
Once Leonard Fournette was ejected, the Jags run game slowed down. Bills head coach Sean McDermott says the Buffalo defense had already adjusted successfully before Fournette was out and was doing a better job against the run.
"I think it was around eight [yards per carry] in the first half versus two-point-something [yards per carry] in the second half," McDermott said. "I thought coach [Leslie] Frazier and the defensive staff made good adjustments, and the players executed. That's really what it came down to in the first half was our execution, our communication, our execution. That leaves some work on the table for this week."
Sounds like job one for the Bills defense when they return to practice Wednesday.
4. NEXT STEP FORWARD FOR JOSH ALLEN?
The Jags win was a big step forward for rookie quarterback Josh Allen. Even with only 18 pass attempts, Allen showed command of the offense, a strong, live arm, and spectacular running on both scrambles and called quarterback runs.
This week provides another opportunity for Allen to progress. The Bills would love to see him make more plays from the pocket, make quicker decisions in the passing game, and make sure he doesn't take unnecessary risks when deciding to run. But there's plenty of time left in the season and Allen won't see another defense as talented as the Jaguars the rest of the way.
Maybe the best news is that Allen is 3-3 as a starter in his rookie year. There have been plenty of successful quarterbacks who put up worse win-loss records in the first year of their career.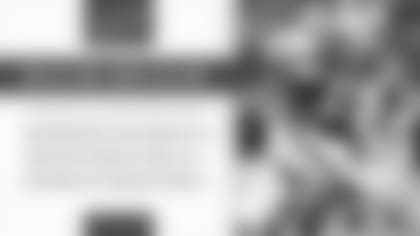 5. CAN THE DOLPHINS SLOW DOWN ALLEN ON THE RUN?
Miami is likely to spend some time in the defensive film room this week trying to figure out how to prevent Josh Allen from killing them on the ground.
Allen ran it 13 times for 99 yards against the Jaguars Sunday – a team record for rushing yards by a quarterback in a single game. He gained positive yardage on all but one play where he ran. He picked up three first downs and ran for a touchdown. Clearly, Allen's speed and athleticism were big parts of Buffalo's offensive attack, and it's likely to be that way again.
So, what does Miami do? Do they use a 'spy' defender on Allen, taking one of their defenders out of pass coverage? Jacksonville elected not to spy Allen at all.
And if Miami does employ a spy, a likely candidate for the job would be linebacker Kiko Alsono, the former Bills linebacker, who's got the speed and athletic talent to keep Allen's running in check.
6. TWO HALL OF FAME RUNNING BACKS ON THE FIELD?
Buffalo's best option in the run game remains Shady McCoy. He'll take the field Sunday with another prominent veteran running back on the other sideline — Miami's Frank Gore.
The two worked out together this past summer in Miami and they remain close.
At age 35, Gore is the fourth all-time leading rusher in NFL history with more than 14,000 rushing yards. He's slowing down, but still averaging 4.5 yards per carry.
McCoy struggled again last Sunday against the Jaguars after breaking out for 113 yards on the ground against the Jets.
Both McCoy and Gore get Hall of Fame mentions. McCoy has acknowledged he needs a couple thousand more rushing yards in his career to lock down a spot in Canton.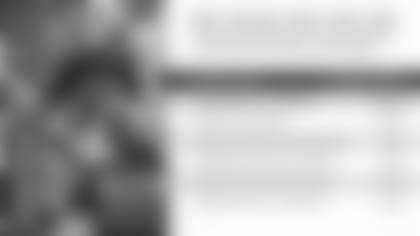 7. BILLS NEW OFFENSIVE SPEED ON DISPLAY
Buffalo's practice week is likely to be spent finding more ways to use the dynamic speed the Bills have added to the lineup.  Wide receiver Isaiah McKenzie used his footspeed to score on a jet sweep last Sunday and undrafted rookie WR Robert Foster left a vapor trail on his 75-yard touchdown catch in the first quarter.
Foster has had an eventful rookie year, making the team before being released in October. He spent two weeks on the practice squad then returned for the Jets game in mid-November. Since then, he's followed his coaches' advice and just concentrated on "playing fast."