Right place, right time. That seems to be the modus operandi of Bills LB Matt Milano.
For the second consecutive week, Milano posted an interception when he picked off Blake Bortles' pass intended for Keelan Cole late in the second quarter.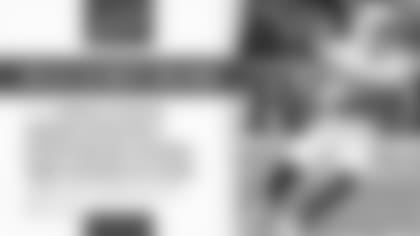 The second-year linebacker now has three interceptions on the season and six total takeaways as he also has three fumble recoveries. His latest takeaway made him just the second player in team history with at least three interceptions and three fumble recoveries in the same season, joining former Bills CB Tony Greene (6 INTs, 3 FR – 1975).
"He's a ball hawk," said teammate Jerry Hughes. "He's always around the ball because he's reading his keys. He's eyeing the quarterback and breaking on the ball. He's doing everything we're teaching our linebackers to do. He's a fundamentally sound guy. So that's why he's able to make those plays and go out there and just play fast."
Perhaps even more important is Buffalo's won-loss record when Milano posts an INT. In the four career games where Milano has posted an interception, the Bills are a perfect 4-0.
99 – Josh Allen's rushing yards Sunday, setting a franchise mark for most rushing yards by a QB in a game.
75 – Yards covered on Allen's touchdown throw to Robert Foster, making it the longest completion by a Bills rookie QB.
39.8 – Yards per reception for Robert Foster over the last two games (5 rec. for 199 yards).
8.2 – Jaguars yards per carry average in first half
2.94 – Jaguars yards per carry average in second half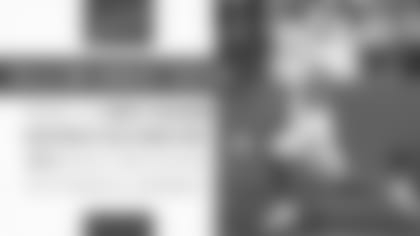 4 – Number of Bills plays of 30 yards or more (34, 45, 47, 75)
1 – Number of Jaguars plays of 30 yards or more (43)
80 – Penalty yards assessed against the Bills
90 – Penalty yards assessed against the Jaguars
160 – Yards gained by the Bills on first down in the first half
12.3 – Average yards gained on first down in the first half
The New England Patriots broke a 13-13 tie in the third quarter on a 21-yard Tom Brady touchdown pass to Julian Edelman and put the game away with a Sony Michel one-yard run in the fourth quarter to beat the New York Jets 27-13. New England improved to 8-3, while the Jets fell to 3-8 on the season.
The Miami Dolphins scored 17 straight points against the Colts to turn a seven-point deficit into a 10-point lead with 13 minutes left in regulation. But Indianapolis scored the final 13 points of the game to hand the Dolphins a 27-24 defeat, dropping them to 5-6 on the season.
"It hurts. This one hurts. The way it went down. The way we felt like we were playing throughout the game. We were up 10, moving the ball efficiently. The defense came up with some big stops and then down the stretch we didn't execute. We have to be able to get past it. There are still five football games in front of us."
--Dolphins QB Ryan Tannehill on Miami's 27-24 loss at Indianapolis
"I feel like we improved, but we just didn't capitalize like we should have. We made some more plays downfield early in the game, but in the second half we didn't finish how we wanted to."
--Jets WR Robby Anderson on the Jets' 27-13 loss vs. New England