1. EXAMINING THE JOSH ALLEN AND ROBERT FOSTER CONNECTION
The player in which the Bills invested the most draft capital and a player who was beyond a long shot somehow wound up being the best passing combination on Buffalo's roster in 2018. Most may have expected the first half of that combination to be Josh Allen, but it's unlikely anyone saw this coming from Robert Foster.
Foster, who has appeared in just 11 of the team's 14 games, is only 24 yards behind the team leader in receiving yardage (Zay Jones, 492) and has just 19 receptions on the season.
The undrafted rookie has gone from released, to the practice squad, to trusted target for Josh Allen in the span of five weeks.
"It's how hard Robert works," said Allen, when asked why he trusts Foster so much. "In practice he's always on the top of the speed charts. He's extremely competitive being an undrafted rookie free agent. He's got a lot to prove. The last four games have shown what he's capable of. I know that early on in the year he wasn't making these types of plays. He's put his head down and gone to work. He's a great story. I love the kid. He works his tail off and he gives me everything he's got in practice and in games he produces."
The trust between the two rookies reached another level on Sunday. Allen went from hitting Foster when he was open to giving the deep threat chances to make a play on the ball even when he's covered.
Evidence of that came in the 43-yard pass interference penalty he drew in the first quarter, that set up the team's first touchdown.
"Hopefully it's a good chemistry," said Foster of the connection between he and Allen. "Just continuing to work and doing what I have to do so he can continue to believe in us. It's not just me. I don't want to take the credit for everything. We're going to work until he believes in us and continually trusts us. Hopefully we continue to do that and execute."
Foster finished with the three-longest plays in the game for Buffalo going for 42, 31 and 28 yards.
"It goes back to practice and production in games," said Allen. "I think every single one of our receivers in practice gives their all. We've got a young group that's hungry. We're going to continue to get better. There are some things that I need to improve on in understanding where we're going to be at on certain routes, but the trust factor it's there."
7 – The number of consecutive failed possessions by the Lions to put any points on the board. Buffalo's defense forced six punts and a missed field goal.
13 – Number of Bills receptions in the game
10 – Number of receptions by Robert Foster and Isaiah McKenzie
204 – Passing yards for Josh Allen
208 – Passing yards for Matthew Stafford
14 – Carries for Keith Ford vs. the Lions
11 – Carries for Marcus Murphy vs. the Lions
12 – Average number of carries per game this season for LeSean McCoy
313 – Total net yards for the Lions
312 – Total net yards for the Bills
11 – Total tackles for Jordan Poyer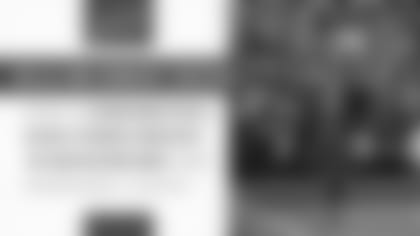 The Jets were unable to hold onto a late lead against the Houston Texans. The combination of Deshaun Watson and DeAndre Hopkins carried the Texans to a 29-22 victory over New York, dropping the Jets to 4-10 on the season.
Dalvin Cook ran for 136 yards and a pair of touchdowns as the Minnesota Vikings pulled away late from the Miami Dolphins to win 41-17. The loss evened the Dolphins record at 7-7.
New England had a very uncharacteristic performance in a 17-10 loss at Pittsburgh. The Patriots were flagged for 14 penalties for over 100 yards, Tom Brady threw his first interception in the red zone in three seasons and their defense could not stop the run. Their loss dropped them to 9-5 on the season.
_"Just missed opportunities, I think that's what it comes down to. There are plays we have opportunities to do something and we don't. That's football. I wish outcomes were different – this week, last week – but we just have to get back to work." _--Patriots QB Tom Brady on the loss at Pittsburgh
_"Personally, I played the worst game of the season. I let the team down. Missed a couple of key blocks on third down. You've got to be straight up with yourself and move on and get better." _--Dolphins RB Kenyan Drake on his one-carry for six-yard rushing performance.