It's the homestretch of the 2018 season, the final four games. And for the Bills, three of the final four are at home. Three are against AFC East rivals.
This week, it's a rematch with the Jets, the team Buffalo handled 41-10 four weeks ago in New Jersey. Here are some of the top storylines as the Bills get ready to host the Jets this week:
1. CHAPTER ONE – ALLEN VS. DARNOLD
They were close friends in the months before the draft. Josh Allen and Sam Darnold were drafted just four picks apart in the first round—Darnold number three to the Jets, Allen seventh overall to the Bills.
This week, it looks like they'll get a chance to compete against each other for the first time. Allen returned to the Buffalo lineup two weeks ago after an elbow injury. Darnold has missed the last three games with a foot injury. Neither one of them were ready for the first Bills-Jets matchup last month.
The two quarterbacks spent close to three months early this year with quarterback guru Jordan Palmer in San Clemente, California, working out and watching film—learning how to play QB in the NFL. They palled around and even paid a visit together to Hall of Fame Coach Bill Parcells for advice before the draft.
Darnold is expected to play this Sunday. Allen will start for the Bills. And both franchises hope it's the start of a fierce and long quarterback rivalry between these two.
2. ALLEN'S FEET CARRYING THE BILLS
The Buffalo offense has been looking for playmakers all season long. The last two weeks, since he returned to the offense, Josh Allen has provided the best answer the Bills have had this year. He's been running the ball often and effectively. Allen has run for 234 yards in the last two games; averaging 10.6 yards per carry. He's helped raise the Bills to 12th overall in the NFL in rushing yards.
But his success comes with some questions—are there any other offensive playmakers on the roster? Is Allen's run-heavy offensive attack sustainable in the long term? Will the Jets or other Bills opponents, key on the quarterback run game as they take on Buffalo?
Bills offensive coordinator Brian Daboll says that could happen.
"I think you've always got to take that into account each week when you have a mobile quarterback," Daboll says. "And there's various ways that teams –  they can rush him a certain way, they can spy him. You always try to do your due diligence and watch games that defenses have played mobile quarterbacks to see if there's a different plan that they have in place. But there's no question about it that he's got a good skillset in that regard. I think you always have to be prepared for that."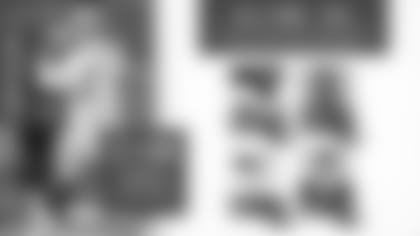 3. YOUNGER, FASTER WIDE RECEIVING CORPS READY TO STEP FORWARD?
It's a clean break now for the Bills wide receiving corps — veterans Kelvin Benjamin and Andre Holmes were cut loose this week. That leaves Buffalo with five receivers — seven-year vet Deonte Thompson, two rookies, and two second-year players.
The Bills are ready to use Zay Jones, Robert Foster, Isaiah McKenzie and Ray-Ray McCloud as their top targets down the stretch. They're convinced the speed of the remaining wide receiver group (including Deonte Thompson's) gives their production-starved passing offense a better chance to make plays. And all five remaining receivers must know they've got a four-game audition for spots in what's expected to be an improved receiving corps in 2019.
It took almost a season-and-a-half, but wide receiver Zay Jones has begun to look like the productive pass-catching machine the Bills drafted in the second round in 2017.  In the last five games, Jones has caught a total of 22 passes for 233 yards and three touchdowns.
His best game came against the Jets four weeks ago— eight receptions for 93 yards and one touchdown. It's clear, with an average of seven targets in the last five games, that Jones has become Buffalo's top passing option.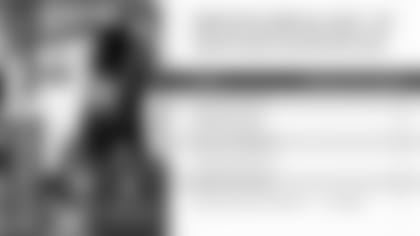 5. BILLS PASS DEFENSE NUMBER 1 IN THE LEAGUE
This might not be the best pass defense for Jets rookie quarterback Sam Darnold to return to face—the Bills are number one in the NFL, giving up just 187 yards per game through the air. They've held their last four opponents under 130 passing yards in each of those game. That four-game streak is the longest in the NFL in nine years.
And the Bills have rediscovered their takeaway knack in recent weeks. They've got interceptions in four straight games, two in the win against the Jets in November. Buffalo is sixth in the league in interception percentage and 10th in sack percentage.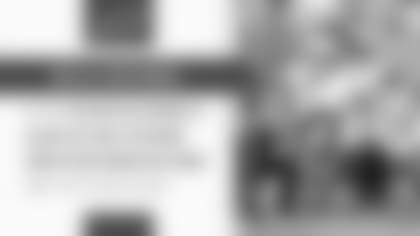 6. DESPERATE SEARCH FOR THE RUN GAME
Maybe this is the week the Bills rediscover LeSean McCoy and their once formidable rushing attack. They did it a month ago in the first game against the Jets. Shady ran for a season-high 113 yards in that game. He scored on his first touch of the game—a beautiful 28-yard touchdown run that was vintage McCoy, on Buffalo's second play from scrimmage.
The Bills got a good game from Marcus Murphy that day also—69-yards on 14 carries. It was Buffalo's most productive rushing day of the season, and it's been desperately missed.
The Bills have some new pieces up front on the offensive line these days, but the goal remains the same—find some running lanes for LeSean McCoy.
7. JETS FUTURE STILL UNCERTAIN
When the Bills finished their 41-10 dismantling of the Jets in November, many observers figured New York would pull the plug on head coach Todd Bowles right then—with the bye week coming up.
It didn't happen. And it hasn't happened—yet. Bowles was extremely frustrated after New York's most recent loss at Tennessee last Sunday. He called the performance "disgusting" and criticized his team for "dumb mistakes."
It's a six-game losing streak the Jets bring to Buffalo this week. They were 3-3 in mid-October—finding ways to compete with a rookie quarterback and an aggressive defense. Now, they're 3-9 and probably expecting a major shakeup just weeks away.