In celebration of the NFL's third annual "My Cause My Cleats" initiative, many Bills players, coaches and staff members, customized their footwear to demonstrate support for the causes that they're passionate about. Given the unique opportunity to share their stories and to generate awareness for their causes, the Bills will proudly sport their designed cleats on game day this Sunday, Dec. 9, against the Jets. Here are five must-read My Cause My Cleats stories.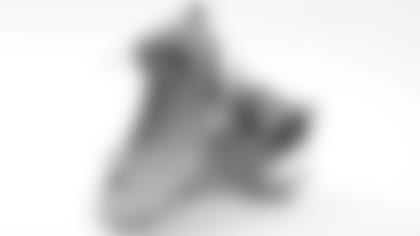 1- Jeremiah Sirles: Tyson's Treasure Chest Foundation
When it came time for Bills newcomer Jeremiah Sirles to select the cause that he would represent on his cleats, without hesitation, he chose Tyson's Treasure Chest Foundation – an organization that provides entertainment items and toy treasure chests for children with cancer. The powerful story behind Sirles' choice, dates back to his days as a Nebraska Cornhusker and to a young boy named Tyson that he will never forget. Tyson, a spirited youngster who was bravely battling pediatric brain cancer, wanted nothing more than to tour the home of his beloved Cornhuskers. Through the Make-A-Wish Foundation, his dream came true and he made some friends in the process.
"It was his Make-A-Wish to come tour the Huskers facility because in Nebraska, being a Husker fan is life, and so he wanted to come," explained Sirles. "We got a group of guys together and we took him for a tour through the facility. He was in a wheelchair – he was pretty weak. We have this thing at Nebraska where there's the horseshoe that hangs off as you walk in the stadium from the facility and I got to actually pick Tyson up.  I remember he was so small at that point that I could literally pick him up with one hand. I just held him up and he was able to hit the horseshoe and it was a memory that sticks with me. There's a picture of it to this day that sticks with me.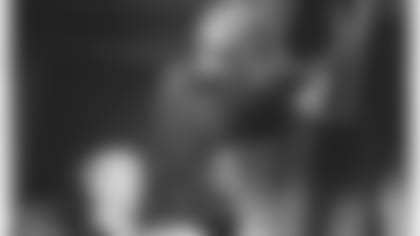 "It was a special moment to watch him be there and then when I found out a few months later that he had passed, it really hit me hard," said Sirles.
Despite the grief that he felt over losing Tyson, Sirles and his wife Emma kept in touch with Tyson's parents, Liz and Austin Chambers, and have created a lasting bond with the couple. In honor of Tyson's memory, Jeremiah and Emma have taken an active role in supporting the Tyson's Treasure Chest Foundation and are now on the Board of Directors.
"It's a cause that's super near and dear to my heart," said Sirles. "Liz and Austin are incredible people and it's just something that my wife and I continue to be more and more involved in. This year, I chose Tyson's Treasure Chest for My Cause My Cleats just to continue to raise awareness, raise money for a cause that's really, really important. It's special too. You get to see kids beat it. You get to see kids fight through it but it's also really sad because you see kids, not adults, kids [that are] 8, 9 and 10 years old, even younger, infants that don't beat it."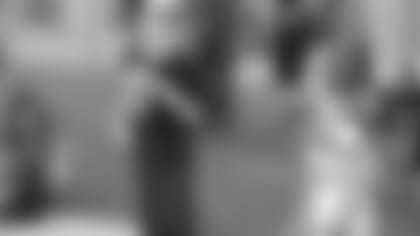 Not only will Sirles pay tribute to Tyson on game day, he will share the experience with Liz and Austin who will be in attendance. Following the game, Sirles plans to auction his cleats at the Tyson's Treasure Chest Golf Tournament.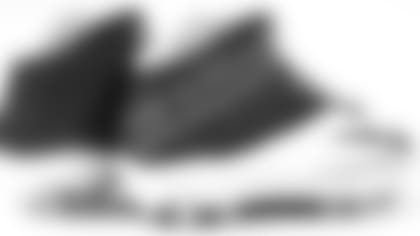 2- Kyle Williams: The Barham Foundation
Bills veteran defensive tackle Kyle Williams will also participate in the My Cause My Cleats campaign this year. Like Sirles, Williams chose to take part in the program in order to shed light on an important cause that hits home for him, his wife Jill and their family. On Sunday, when the 13-year NFL veteran takes the field, he will be playing for The Barham Foundation.
"My wife and I's good friends in college, Henry and Mary Jackson Barham, have a son named Charles, who is our son named Bennett's age, who has an inoperable brain tumor," said Williams. "[They] found out in the summer a few years ago [that it's] an inoperable thing. They can't cure it and he's going to have all kinds of issues growing up. They've started the foundation because there's not a whole lot of research to go into – obviously you can't prevent it, but to know that it's coming in treating those things [is a big step]. So, that's kind of where we got started with it."
For Williams, who is a first-time participant in the program, the chance to use his platform to share this story is one that he doesn't take for granted.
"I think to honor them and to represent Charles and the journey and [the] things they've been through…and the foundation they've started to help families and help children with those kinds of issues out, [is why I wanted to get involved]."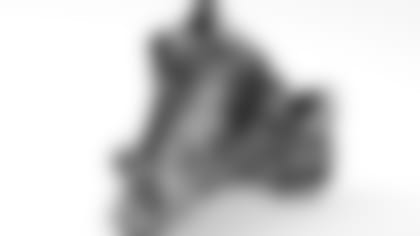 3- Jerry Hughes: Veterans One-stop Center of WNY
Longtime Bills defender Jerry Hughes will celebrate Veterans One-stop Center of WNY this weekend and in turn, will honor his family members, friends and each of the brave men and women who served or are currently serving in United States Armed Forces. 
"I picked them [Veterans One-stop Center of WNY] just because I have a lot of family and friends that served in our armed forces, whether it be the Marines, the Army, the Air Force. So, I just wanted to do my part, bring awareness to some of these men and women who go off fighting wars, battles for our simple liberties and freedoms [and] you know still come back home and don't really have a center to call home. A place where they can kind of unwind and release that stress – I mean they're coming home from war. It's something that's really near and dear to my heart because we need to take care of those people. Those gentlemen and ladies do a great job once again of fighting for our simple liberties and freedoms, so to give back to them [and] show our appreciation is huge and certainly needs to be done.
"…The military roots run deep throughout my family. Certainly, I wanted to show them how much I appreciate them because they always show me love by watching my game no matter where they are in the U.S. – Alabama, Texas, Seattle. So, you know, for them to show love, wear the Buffalo Bills red, white and blue, is certainly something I can do [too] by decorating my cleats and making this cause all about them."
Hughes will also welcome representatives from the organization for a pregame ceremony on game day, where they will be recognized for their unwavering dedication to supporting the community.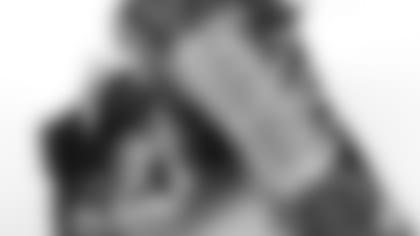 4- Trent Murphy: Venison Donation Coalition
Fellow Bills defensive end Trent Murphy has elected to represent the Venison Donation Coalition on his cleats. For Murphy, who enjoys hunting in his spare time, the organization was a natural fit.
"I think it's a great cause that helps get local food resources to local families that need food and struggle with hunger," he said. "I enjoy it [hunting] I think it's a good outdoors, family recreation activity. You get outside and if you can find a way to give back, I think it's cool. A lot of people that get tags, they have extra tags and you can't use four or five deer yourself if you were to be lucky enough to have that many opportunities, so why not share that meat with people that really need it?"
Embracing the organization's message and hoping to generate additional awareness for families in need, Murphy is proud to do his part.
"My main message really is for people to get outside and find a way to use local resources for their needs," said Murphy. "If they're struggling or hungry or they know somebody in need, [they should know] that there's a solution to their problem and it's around them everywhere."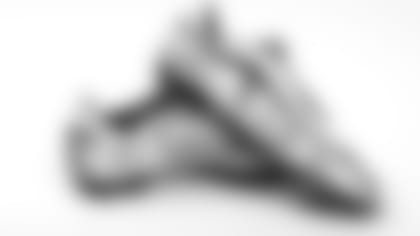 5- Stephen Hauschka: Wings Flights of Hope
Kicker Stephen Hauschka took a different approach when it came to selecting a cause for his cleats. Still new to the Western New York area, Hauschka wanted to team up with an organization that is local, has made a positive impact in the community and that he hasn't worked with in the past. With the help of a friend, Hauschka discovered Wings Flights of Hope – a non-profit organization that helps those in need by providing free transportation to and from their assigned medical facilities.
"A lady that helps us out, she knew of this organization Wings Flights of Hope, and she works with them closely and spoke very highly of them," explained Hauschka. "It was through a friend's recommendation. I was just hoping to give this platform to an organization that was looking to spread their word. That was the main reason I was inspired to connect with them. This is my first time doing My Cause My Cleats.
"They fly people around who need treatment. They raise money to cover the costs so that they can fly these people around to get treatment in Boston or Pittsburgh, [cities] in the Northeast. They help people …[such as] parents – a father or a mother might be getting treatment and they might need to be in Boston for treatment, but they have a family and kids here. So, this [organization] allows them to get treatment and also allows them to continue to raise their kids in Buffalo."
To design the cleats, Hauschka had special help from a middle schooler who was thrilled to work on the project.
Bills fans can also get involved with My Cause My Cleats through the "Buy a Ticket, Support a Player Cause" program. For fans that purchase tickets for the Week 14 game against the Jets on behalf of a player, $5 from each ticket will then be donated to the respective player's charity. Additionally, following the game Sunday, Kyle Williams, Jerry Hughes, Trent Murphy, Stephen Hauschka, several of their teammates and NFL players from around the league, will donate their cleats to the NFL Auction to raise funds for their respective causes. For more information, visit here.