Josh Allen climbing the all-time NFL rookie quarterback rushing list
He already holds the franchise record for rushing yards by a rookie quarterback (389) far surpassing the old mark of 210 set by Dennis Shaw in 1970. Right now, he ranks 10th all-time and eighth since the AFL-NFL merger in rookie quarterback rushing yards, and he has four starts to go in the 2018 campaign.
So just how high can Josh Allen climb on the rookie QB rushing chart?
Counting his eight games played this season, including the second half in the opener and three quarters in Houston before getting injured, his 389 rushing yards over that stretch projects him to finish with just over 580 rushing yards in his rookie season (583).
If he hits that number, it would put him third all-time for rookie quarterback rushing yards behind only Robert Griffin III (815) and Cam Newton (706). And those two quarterbacks played in 15 and 16 games respectively in their rookie seasons.
Allen at most will appear in 12 games.
Of course, Baltimore's Lamar Jackson may have something to say about it as well. He's currently ahead of Allen with 404 rushing yards this season, but he's appeared in 12 games.
Allen's 135 rushing yards in last Sunday's loss to the Dolphins was the most by an NFL quarterback since Colin Kaepernick put up 151 against the then San Diego Chargers on December 20, 2014, in a game where Kaepernick ripped off a 90-yard touchdown run.
Allen's 135 yards was also the most for a rookie QB since the aforementioned Griffin III had 138 for Washington against Minnesota in 2012.
The Bills signal caller does have a shot at the team's all-time rushing mark by a quarterback, held by Tyrod Taylor. Taylor rushed for 580 yards in 2016 to set the franchise record.
What Allen is doing is pretty unique despite the fact that dual-threat quarterbacks are far more plentiful.
"You've got to put him in that category as a runner," said McCoy of Allen. "Now I'm sure he'll get that attention that he can run. So they'll send different blitzes, how they pressure, squeeze the pocket instead of a wide rush. I think they'll change it up. It might not be the next game, but when they see more tape and how elusive he is… he's sneaky fast."
Four other numbers of note
48.6 – Josh Allen's average rushing yards per game is currently the second-highest single-season average among rookie QB in NFL history. Only RGIII had a higher average (54.3).
Behind Allen are Hall of Famer Steve Young (46.6) and former San Francisco QB in the 1960's, Billy Kilmer (46.3).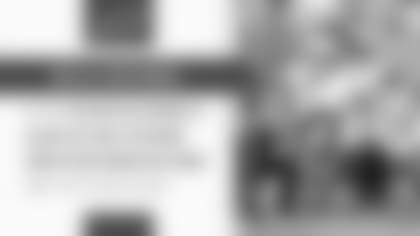 2004-2005 - Buffalo's defense stood tall in terms of yards allowed. For the fourth consecutive game, the Bills held their opponent under 130 net passing yards. Miami had just 115 net passing yards in last Sunday's game. It's the first time the Bills pass defense has done that in four straight games since the 2004-2005 season. Buffalo is also the first NFL team to post a four-game streak since the NY Giants in 2009.
In fact, Buffalo has held seven of their last eight opponents since Week 5 to under 200 net passing yards and six under 150, including the last four. The last team to allow fewer than 150 net passing yards in four straight games was the 2014 Seahawks.
32 games - Going into Sunday's game at Miami, Buffalo had the fourth-longest streak in the league without a successful two-point conversion. The Bills had gone a stretch of 32 games without a two-point play. On Sunday, Josh Allen got the ball to Zay Jones on a quick hitter and he reached the end zone to put Buffalo up by three early in the fourth quarter.
3 streaks come to an end - Stephen Hauschka has put together another solid season, but Sunday wasn't kind to three of his personal streaks. His missed extra point at Miami was his first in a Buffalo uniform in 45 attempts. The Bills had the second-longest streak in the league of consecutive games without a missed PAT (29).
Hauschka also had the fourth-longest streak in the league of consecutive makes from 50-yards plus, but that was ended at four when he was just wide on a 55-yard attempt.
The streak of consecutive kicks made overall (FG & XP) was perhaps the toughest to witness. Hauschka had the second-longest streak in the league at 61 games. It stretched all the way back to Oct. 22nd, 2017.
Fortunately, his streak of consecutive field goals made from inside 50 yards (27 games) and inside 40 yards (38 games) remained intact with his 32-yard kick on Sunday. Both of those streaks are second only to New England's Stephen Gostkowski (47 and 35).