The Top 100 Players of 2021 is back on NFL Network.
Players all around the league have voted for who they think the top 100 players are heading into this season. Players 100-41 were announced throughout the afternoon Sunday and both Cole Beasley and Tre'Davious White made the top 100.
Tre'Davious White: No. 95
White started in 17 games (incl. playoffs) in 2020 and continued to be a staple of this Bills defense. He racked up 57 combined tackles, three interceptions, 11 passes defensed, a career-high 1.5 sacks, one forced fumble and two fumble recoveries. White's performance in 2020 earned him a spot on the Pro Bowl roster and he was named Second-team All-Pro. This is White's second-consecutive season being in the Top 100 after he made his debut on the list in 2020.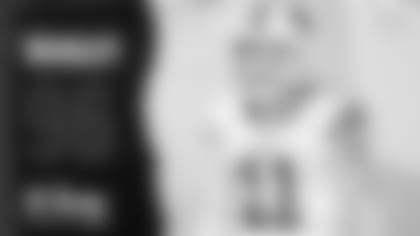 Beasley had his best season as a pro in 2020. He had 82 catches for 967 yards and four touchdowns in the regular season along with 14 catches for 145 yards in the playoffs. Beasley showed his toughness during the season by playing through a broken fibula and still finishing second on the team in receptions and receiving yards. In 2020, the Bills receiver made Second-team All-Pro for the first time in his career. This is the first time that Beasley has made the Top 100 list.
The player countdown continues Sunday, August 22 at 4 p.m. with No. 40-11 revealed over the course of three hours, and concludes with a two-hour finale on Saturday, August 28 at 4 p.m. revealing the top 10 players.