We're just past the halfway point of Bills training camp—with seven practices in the books at St. John Fisher and six more to come.  There's a long way to go in the preseason, but here are some early impressions of the 2017 Bills camp at the midway point of camp:
1.       A NEW VIBE AT TRAINING CAMP
There's a new vibe at Bills camp—focused, intense, and efficient, with a healthy dose of "love."  It's all part of new Head Coach Sean McDermott's plan to 'change the culture' around the team.
Camp observers have taken notice of the crisp, business-like practices at Fisher. There's no time wasted between practice periods. The intensity seems high. The focus looks sharp. And Bills veterans seem to especially like the preponderance of early morning (8:45 am) workouts, saying they feel fresher on the field and more prepared to get to work.
The camp days typically begin with a full team meeting at 7:30 am that features an outline for the day. And it also includes a short address by one of the players, called to the front by McDermott. The player is asked to talk about why they play football, and share some personal details of their life's journey that brought them to Bills training camp.
"What better way to know your teammate than for individuals to share their personal stories and what inspires them and who they play for," McDermott says. "It's really powerful to watch guys share, open up, in a vulnerable position. It's powerful and we're building this football team with the love that we need to have amongst our people."
That's right. McDermott said love. Special Teams Coordinator Danny Crossman, in his fifth year with the Bills and working for his third head coach here, says the same thing.
"He is an unquestioned leader with a fabulous, loving touch," Crossman says.
You don't hear the word 'love' much at NFL training camp.
2.       LIMITED INJURIES SO FAR (KNOCK ON WOOD)**
The Bills are keeping an eye on LT Cordy Glenn's sore foot. And they've got backup safety Colt Anderson on the Active-Physically Unable to Perform list. But other than a few bumps and bruises, they're relatively healthy midway through training camp.
Every day WR Sammy Watkins gets through without a setback on his (twice) surgically repaired foot is a good day for the Bills. And so far, Watkins seems fine, on the grass field at Fisher and the turf inside New Era Field Friday night.
Glenn consulted with a specialist in North Carolina on his foot last week, so it remains to be seen when he'll be ready to return. His absence gives Seantrel Henderson a chance for first team reps at left tackle, and rookie Dion Dawkins is also waiting in the wings.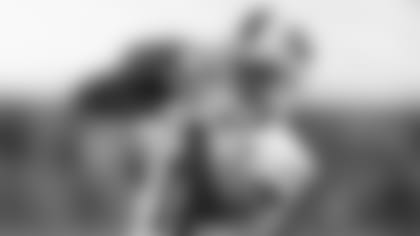 3.       WHO'S BEHIND SAMMY?
Watkins sits comfortably on top of the WR depth chart. But behind him, there's a scramble for spots and playing time at the wide receiver spot.
Veteran Andre Holmes continues to run with the first team, and rookie Zay Jones has been the third WR on the field in most instances so far. But free agent signee Rod Streater has emerged as a real threat for playing time.
"He's one of the highlights of camp so far," McDermott says about Streater. "Big, strong wide receiver – he did a nice job of digesting the system in a short amount of time. His role on not only the offense but also special teams, factors into the entire evaluation."
Brandon Tate has substantial special teams value as well and will compete for a roster spot. Dez Lewis has had good moments in camp also. 
Whether the Bills keep five or six wide receivers at the final cutdown, the fight for backup WR spots is setting up to be fierce in the second half of training camp.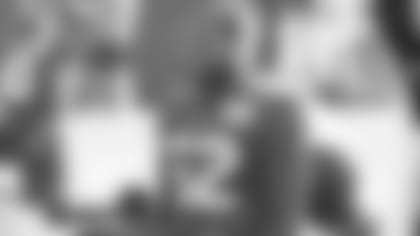 4.        BROWN IS THE MAN IN THE MIDDLE RIGHT NOW
Many figured incumbent LB Preston Brown might have to fight off a challenge from second year LB Reggie Ragland in this training camp. But that battle hasn't taken place yet in the first half of camp.
Ragland is just one year removed from his catastrophic knee injury suffered on the field at Fisher, and he's been taking second team reps at middle linebacker for the first half of camp. The Bills are being patient as he tries to get back on the field.
"It's been a long road coming back from the type of injury that he had – and it may take a little while – but every day he gets a little more confidence," says Defensive Coordinator Leslie Frazier about Ragland. "You can see the burst beginning to come back, but it's a process when you're coming back from that type of an injury so we'll just watch and progress over the next few weeks and hopefully he'll have no setbacks."
So Preston Brown has the job for now. And the Bills wait to see if Ragland can mount a challenge for the job in the remainder of training camp.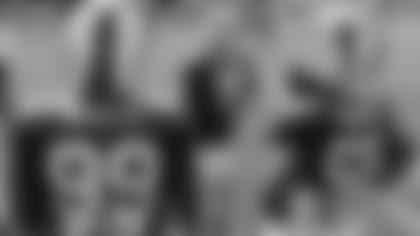 5.       DEFENSE DOMINANT UP FRONT
It's a familiar scene in just about every one of Buffalo's seven training camp practices so far—a dominant performance by the Bills front four on defense, especially from the starters.
Marcell Dareus and Kyle Williams have been tough to handle inside. And Jerry Hughes and Shaq Lawson have given the OTs fits with their quick pass rush moves outside.
6.       ALL'S RIGHT WITH TRE WHITE
First round draft pick Tre'Davious White was quickly inserted into the starting lineup during the spring workouts and he's not coming out for a while. White has quietly become a solid force in a young Buffalo secondary with good, consistent pass coverage and reliable run support.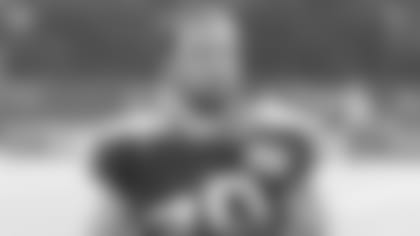 7.       EMERGING TALENT READY FOR PRESEASON ACTION
In the first half of training camp, some have made themselves players to watch in the preseason games coming up.
The aforementioned Rod Streater looks poised to be a force in the wide receiver battle. With his five years of experience in the NFL, it's unlikely the brighter lights and faster tempo of preseason games will faze him.
One of the most intriguing prospects on the roster had a good first half of training camp—TE Logan Thomas. The converted college QB signed with the Bills last December and has taken some big steps forward in this camp.
"He sees certain routes from a quarterback's perspective," says Tyrod Taylor, Thomas' former teammate at Virginia Tech. "It's easy for him to find soft spots because he's thinking like a quarterback while he's out there running routes."
Another player who's made a name for himself in the first half of camp is sixth round draft pick Tanner Vallejo, the linebacker from Boise State. Vallejo has raw athletic ability and his long arms and legs make him an interesting prospect at the SAM LB position. He even got first team reps at that position when Lorenzo Alexander got a day off.
Check out candid photos from Bills Training Camp, presented by Connors & Ferris.