Like many nine-year old American kids, a wide-eyed Tyrod Taylor had big aspirations when it came to his future. Being confirmed as the Bills starting quarterback by head coach Rex Ryan Monday afternoon after a nip and tuck three man competition, Taylor's dreams are more real than ever.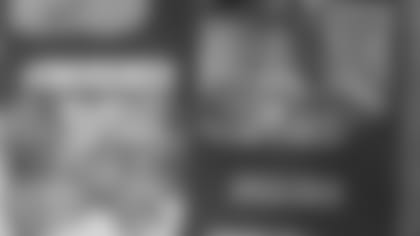 As a fourth grader for a school project in which he had to list his future profession among other categories describing himself, Taylor wrote doctor, a good role model and one other vocation.
At the time Taylor didn't know what he'd be playing in the future since he was immersed in a number of sports, but his conviction that he would get there was stronger than most other whimsical kids his age. Not because he believed in himself any more than any other young kid, but because he saw it happen to the talented athletes from his neighborhood and surrounding community.
Known to the locals as 'the 757,' named after the phone number area code, the southeast coastal Virginia area that includes Chesapeake, Franklin, Hampton, Newport News, Norfolk, Portsmouth, Suffolk and Virginia Beach already had a reputation of producing top flight athletes that had successful professional careers long before Taylor came along.
When Taylor was in grade school, Allen Iverson (Hampton) was tearing up the NBA as a six-foot scoring machine in Philadelphia. Aaron Brooks (Newport News) was playing quarterback for the New Orleans Saints, Michael Vick (Newport News) was one of the most gifted athletes in the NFL after being made the number one pick in the 2001 draft by the Atlanta Falcons. Even Ronald Curry (Hampton), a three-time state high school champ at Hampton, had transitioned from quarterback to wide receiver in the NFL with the Oakland Raiders.
Seeing is believing, but when the ones you see succeed are the same people you know or sat next to in church on Sunday, the personal goals you hold for yourself seem far more achievable.
"I think growing up in the area that I came from watching guys like Aaron Brooks, Michael Vick, Allen Iverson, Ronald Curry made those dreams realistic," said Taylor. "Seeing those guys come from my neighborhood it definitely made being a pro athlete something I wanted to be too."
Born the only child of Trina and Rodney Taylor, Tyrod was given all the nurturing he needed right at home, but additional support and counsel from other sources would surface years later.
"Back then it was, you could be anything that you want to be as long as you keep your attitude up and keep your grades up," said his mother. "Just apply yourself, and that's what he's done over the years."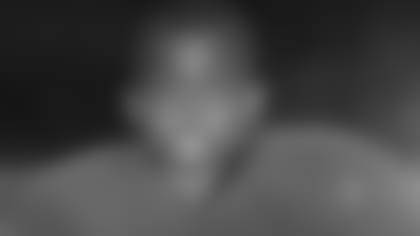 Multi-sport athleteTaylor was an athlete for all seasons. Football, basketball and baseball were all on Taylor's radar from an early age. Basketball came naturally to Taylor, which led to a spot on a local AAU team.
Despite being an only child, Taylor had plenty of competition in his own backyard with a dozen cousins living close by.
"Around the house he had older cousins who used to come over and play pickup games with him," said his father Rodney. "Our house was the 'go-to' house."
Tyrod's frame was far from broad and being the youngest in the group he towered over no one, but his throwing arm was respected.
"I've always had arm strength," said Taylor. "My dad and I would throw when I was little and the motion always came natural."
That arm strength had his youth coaches lining him up at quarterback at an early age. As he got older his coaches liked Taylor's cool on-field demeanor. Tyrod never looked rattled no matter the scenario in a game.
"He was an easy going kid," said Trina Taylor. "He's reserved. He likes to feel people out. He's not an arrogant kid. He's not a conceited kid. He's confident within himself, but he's not overbearing. I think that helped him out, just being humble."
"He's a listener," said his father. "You didn't have to tell him anything twice."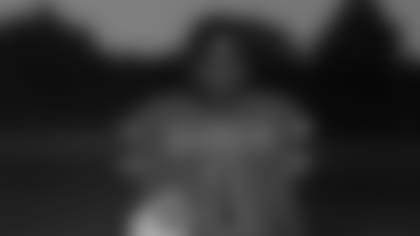 Drawing attentionWhen Taylor attended Hampton high school there was already an awful lot of football history that had been written, primarily by the aforementioned Ronald Curry. Curry, the Hampton quarterback from the time he was a freshman, led the Crabbers to three consecutive state titles including a pair of undefeated seasons and also served as a defensive back and kick returner. He additionally won a state title in basketball and was named a high school All-American in both sports.
Fast forward five years later to Taylor's freshman year at Hampton and the big-armed quarterback was on the field quickly. That development alone soon put a large regional spotlight on Taylor.
"He was a ninth grader in football playing at a school in Hampton that was a powerhouse," said Rodney Taylor. "When coach put him out there a lot of people started noticing him because there was only one ninth grader to ever start at quarterback before Ty and that was Ronald Curry. Coach (Mike) Smith never said he's Ronald, but he said, 'He'll do until another Ronald gets here.' As the years started going on he said that Tyrod had that same ability."
Such an early start in football led to far more college recruiting letters at his home for football than basketball. In Taylor's mind football was always number one.
"I always had a different love for football," he said. "I liked basketball and I was good at it, but just a different love for football."
Taylor led Hampton to its 17th state title in football his junior season and finished high school with a 34-4 record and 100 touchdowns. Following his senior season Taylor was the state Gatorade Player of the Year in Virginia. He was rated the No. 1 dual-threat quarterback in the country by Rivals.com and the No. 3 overall QB by ESPN.com.  
Long before Taylor was at the top of everyone's recruiting list Virginia Tech head coach Frank Beamer saw something special in the young QB.
"He was a guy all along that you thought could be a dynamic player," said Beamer. "We really thought the guy had a future. The way he handled himself, Tyrod has just got it. He kind of rises to the level every time. The bigger the moment when it's time to produce his team could count on him."
He had his college choices down to Florida and Virginia Tech. Taylor had a familiarity with Tech, and had watched another local high school legend become a star as the Hokies quarterback in Michael Vick. But most important was the rapport he quickly developed with Beamer. Taylor had his mind made up long before national signing day.
"It was one of the first schools to offer me (a scholarship)," said Taylor. "I had a real good bond with coach Beamer. I had a real good visit there and they recruited me so early. A month before my announcement I told him I was coming there. He respected that and waited until the actual decision day. Were they a little nervous on signing day? I don't know, but he took my word for it."
"The more you knew about him you didn't need to sweat it a bit," Beamer said. "I won't say that I didn't have a couple of beads of sweat of my forehead, but really when he said he was coming and the family said the same it was done."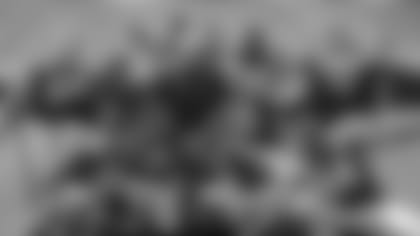 Gaining a confidante
Virginia Tech tried to redshirt Taylor twice, but he was pushed onto the field early, just like in his high school career due to the need for more offense.
"We had a guy here in Sean Glennon who could really throw the ball, but we had a team that needed another explosive athlete in the backfield," said Beamer. "We were a team that didn't have enough options to move the ball down the field. So Tyrod came into play because he could give you that."
Taylor's dual threat abilities prompted comparisons to Vick and led to a division amongst the fans who wanted Taylor to start and others who wanted the junior Glennon.
"The media tried to pit Sean Glennon and him against each other and they were best friends," said Taylor's father. "But Tyrod's athletic ability pushed him onto the field and he learned and just had to go play. So there wasn't any time to get caught up in, 'Oh he runs like Michael Vick,' or, 'Hey, he's this or that.' He was just being Tyrod."
Ironically, the Tech alum to whom Taylor was being compared was the same person helping him navigate the responsibility of the quarterback position. Vick would call or text Taylor to check in on him and offer counsel and support.
"We talked a lot when I was at Tech," said Taylor. "Of course he had his situation while I was there, but we talked before and after that. It was just nice to talk to somebody who had been through that process and been through college, same area growing up, so he knew a lot about it. So he could give me a lot of good advice."
"I just told him he had the talent to do anything that he wanted, but I told him his preparation was the most important," said Vick. "The classroom work was most important and I think he understood that. He took everything into his own hands. I only gave Tyrod the advice. Tyrod took that and did everything he needed to do so I can't take credit other than being a friend and a mentor to him."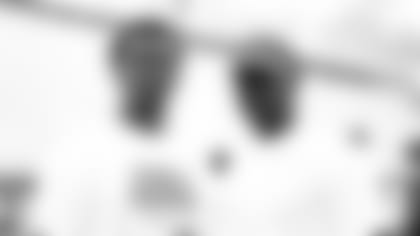 NFL stigmas
After leading the Hokies to the ACC title his sophomore season in a win over Boston College, which earned Taylor MVP honors, he capped it with an Orange Bowl win over Cincinnati. Over his last two years he was a fixture at quarterback for Tech. In his final two seasons he led the team to two more bowl victories and another ACC title as a senior over Florida State. The prospect of an NFL career was soon becoming more and more realistic.
"It was always a goal of mine from when I started playing," said Taylor of a pro career. "But I just wanted to perform at my best on the field. That's always my mindset. Going into your junior year you start hearing stuff. I never really put my focus on that. It was more so playing for the guys I bonded with in college that I made friends with and trying to win as many games as possible for Virginia Tech and hopefully I would get recognized."
ACC Player of the Year honors his senior year certainly helped, but leading up to the 2011 NFL draft most of the league wondered if he was quarterback material. At 6-1 and 215 pounds, Taylor lacked a broad frame. NFL clubs looked at his 4.47 40-time, 37.5-inch vertical leap and 10-foot six-inch broad jump and thought he should transition to wide receiver.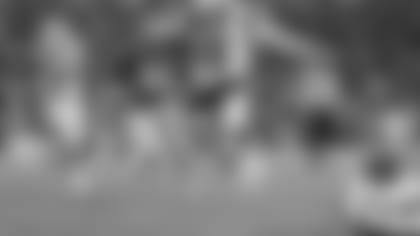 Again Taylor leaned on Vick.
"Tyrod used to come over the house when he was finishing up college," said Vick. "In fact I put him through a little private workout during the time when he was trying to get drafted. That's when we really got to know each other. I took him in the classroom and we had a throwing session and it was actually on ESPN."
In ESPN's 2011 'Year of the Quarterback' special, there was Vick giving Taylor pointers on the field as he went through passing and footwork drills in an effort to prove he was NFL quarterback material.
"The kid from that day never looked back," Vick said. "I knew what he wanted to accomplish."
Taylor however, had to wait until the sixth round when Baltimore made him the 180th pick in the draft. The only good news was they had every intention of playing him at quarterback.
"Coach Beamer told us not to get too caught up in that receiver talk," said Taylor's father. "He said, 'Trust me everyone is going to want him to throw the football.' The fact that he can run is an extra."
Still, seeing 10 quarterbacks drafted ahead of him bothered Taylor. Finishing his college career as the Hokies' all-time leading passer with multiple conference titles and individual honors, Taylor thought he had proven himself.
"Do I think I should've gone higher? Yes. I felt that I played better than some of the guys who were taken ahead of me, but that's out of my control," said Taylor. "I was grateful that Baltimore blessed me with the opportunity to play. That was more my focus than anything once I got drafted. I had the opportunity and that's all you need, first round or seventh round."
"He knows the exact guys who were drafted ahead of him the year he came out," said his father. "But that motivation doesn't come out until he's on the field. That's how he does it. He says, 'I'll just wait until I play.'"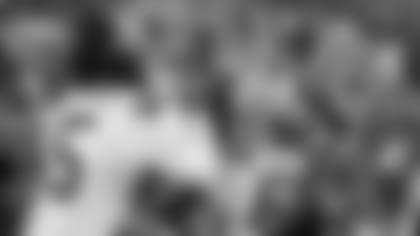 Biding his time
Unfortunately the waiting lasted four long years. Over that span with the Ravens, Taylor threw a total of 39 passes in 14 game appearances. With Joe Flacco entrenched as Baltimore's starting quarterback the only way to get on the field was if Flacco went down with an injury.
Taylor made the most of his time on the sidelines. He soaked up all the NFL knowledge he could from his coaches and benefited from the turnover at the offensive coordinator position during his time with the Ravens. He built strong relationships with offensive coordinators Cam Cameron, Jim Caldwell and Gary Kubiak. He spent time in the film room with Flacco.
Kubiak, now the head coach in Denver, even recruited Taylor in free agency. But Taylor wanted a different opportunity than the one he had in Baltimore. His free agent visit to Buffalo proved to be just what he was looking for, a genuine opportunity to start.
"When he went to visit, talking to the coaches he called home and said, 'Buffalo is the place,'" said Rodney Taylor. "There were some different options. Listening to coach Ryan and all the coaches he felt real good about Buffalo. He said it's a lot like Virginia Tech, it's a football town. They love their football. That's big for him when everybody loves that sport."
"I thought this was the best opportunity for me to come and showcase my ability," said Taylor of Buffalo. "Coach Ryan gave me an opportunity and expressed interest. I'm happy that I made this move and I'm looking forward to going out and competing each and every day in regular season games. I enjoy playing the game of football so anytime I get a chance to lace up my cleats I'm out there and I'm giving it 100."
Still tight with the 757 brethrenTaylor still talks to Vick, currently a backup in Pittsburgh.
"I only have to tell Tyrod a couple of things," said Vick, who talked to him before and after the Cleveland preseason game, and again in person after signing with the Steelers. "I tell him, 'Tyrod you're in an awesome position. Take advantage of it.' I don't have to say anything else because Tyrod's talent and attitude is going to take him as far as Tyrod wants to go."
He also hears from another former quarterback from his rival high school Bethel, Allen Iverson.
"He called Tyrod the other day and asked him why he wears the black cleats," said Taylor's father of Iverson. "He told Tyrod, 'You can't wear blue?'"
Iverson usually keeps things light, but he does want to show support and know how things are playing out with his new team.
"He'll shoot me a text every now and then just to see how I'm doing and let me know that he's watching," said Taylor. "Some people maybe misunderstand him, but he's an all-around great guy, very loyal. Of course he played a different sport professionally, but he was very successful, so any knowledge I can take from him I hope is a benefit."
The loyalty shown by the professional athletes of coastal Virginia is difficult to match. It crosses rival high school and neighborhood lines. That's why Vick beams just as much about EJ Manuel (Virginia Beach) as Taylor (Hampton).
"I'm proud of EJ as well," said Vick. "He's fought. He's playing confident. He looks like he's becoming the quarterback they wanted him to be. I'm just as proud of him."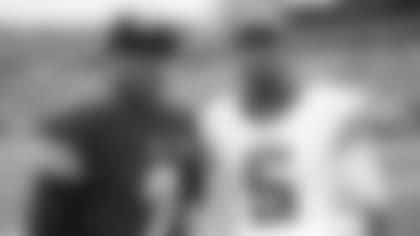 Born to Lose, Built to WinThere are a pair of three-word phrases tattooed on the inside of Taylor's two biceps. On his throwing arm – 'Born to Lose.' On his left arm – 'Built to Win.'
He usually keeps them under cover, wearing compression shirts with sleeves that reach his elbows.
"It means something to me," said Taylor of the tattooed phrases. "It's for me."
There are others like, 'Always say a prayer,' and 'Truly blessed,' are written on his torso.
Taught humility by his mother and the product of an ultra-competitive athletic environment, Taylor was always level-headed yet ready to seize his moment as a professional quarterback. Now that moment is here.
"I know what adversity is, but I've also learned how to be successful," he said. "All you ask for is an opportunity and now it's up to me what I do with it."