After each Bills victory we'll take a closer look at some overlooked plays in the win using NFL Game Rewind - a service that offers every play of the NFL regular season in on-demand HD from your laptop or tablet. These plays might not have seemed like much at the time, but they had a much bigger impact upon further review.
Play 1:  1st-and-10 at Bills 20 – 12:43 left 1st quarter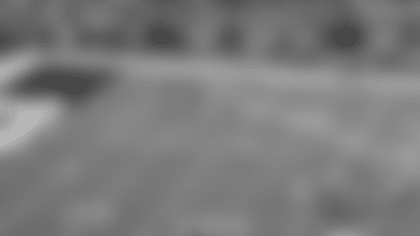 Carolina is on the edge of the red zone and the Panthers have Steve Smith on the right side of the formation facing one-on-one coverage with Leodis McKelvin. When Smith plants and drives off his left foot to cut to the sideline on an out route, McKelvin loses his footing and slips. Newton at the top of his drop sees the slip and wants to deliver the ball, but can't because Mario Williams has driven right tackle Byron Bell right into Newton's path to throw.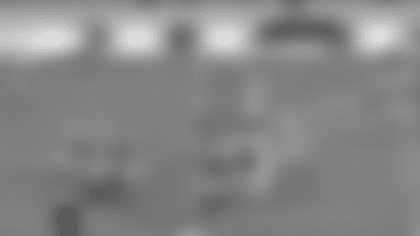 Newton has to pull the ball down and scramble and is tripped up in the pocket and sacked by Williams for a loss of six. One play later Kiko Alonso picks off a Newton pass on 2nd-and-16. Williams play likely saved a potential touchdown pass and the long down and distance that resulted put Carolina in an obvious passing situation.
Play 2:  1st-and-10 at Bills 20 – 8:41 left 1st quarter
On the first play of the drive, C.J. Spiller takes a hand-off to the right side. Kraig Urbik combo blocks on the defensive tackle with Eric Wood before kicking out to the second level. He gets just a piece of LB Thomas Davis, while Erik Pears locks out the defensive end creating a hole for Spiller to shoot through. Downfield along the right sideline T.J. Graham's downfield block neutralizes CB Captain Munnerlyn allowing Spiller to pick up 20 more yards on the run and move the ball into Carolina territory. The run led to a field goal three plays later.
Play 3: 3rd-and-6 at Panthers 38 – 15:00 left 2nd quarter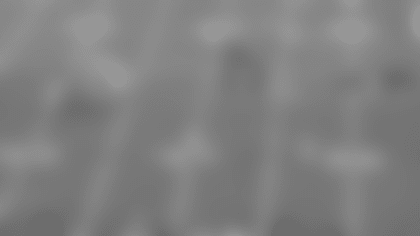 Again penetration up front disrupted Cam Newton in the passing game. Facing a 3rd-and-6, Newton has an open receiver over the middle for a first down in Brandon LaFell, but Kyle Williams has walked Carolina C Ryan Kalil back five steps in the pocket allowing Buffalo's defensive tackle to get a hand up and bat Newton's pass down for an incomplete pass. Buffalo would take the ensuing possession and notch a field goal for an early 3-0 lead.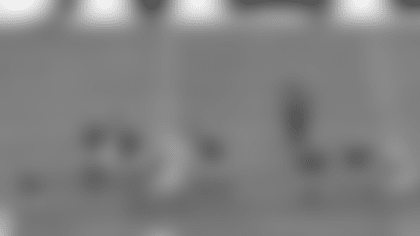 Play 4: 3rd-and-1 at Bills 43 – 5:15 left 3rd quarter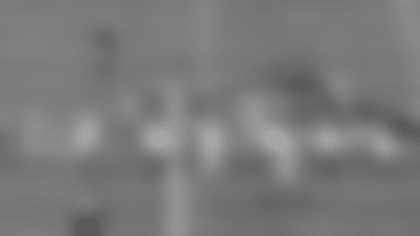 Down 14-6 late in the third quarter, Buffalo needs a third down conversion on third and short. Fred Jackson takes a hand-off over the left side and drags Star Lotulelei and Luke Kuechly two yards for a first down. On the very next play Stevie Johnson had a 45-yard catch and run to the Carolina 10-yard line eventually leading to a four-yard Jackson touchdown run two plays later.
Play 5: 1st-and-goal at Bills 4 – 14:16 left 4th quarter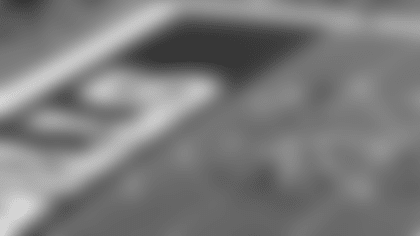 Tied at 14, Carolina is in prime position to go up a touchdown chooses to run a pass play. Newton under center drops back to pass and is under pressure before the play can develop as Kiko Alonso comes on a delayed blitz. Though Alonso misses on the sack, Arthur Moats comes in a second wave of pressure forcing Newton to retreat and toss a weak throw out to the right flat. Brandon LaFell makes the reception, but is quickly tackled by Justin Rogers for a five-yard loss at the nine. Carolina is eventually forced to take a 27-yard field goal to go up 17-14.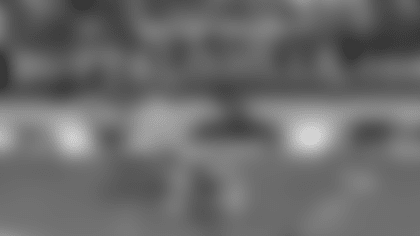 Honorable mention2nd-and-5 at Buffalo 25 – 1:53 left  4th quarter
Kyle Williams and Alex Carrington team up inside to stop DeAngelo Williams at the line of scrimmage on an up the middle run play for no gain to bring up 3rd-and-5. Carolina only gets four yards on third down and has to kick a field goal and give the ball back to Buffalo with 1:38 remaining.
1st-and-10 at Carolina 11 - :14 left 4th quarter
EJ Manuel makes the wise decision to get out of bounds at the two-yard line instead of trying to muscle it into the end zone and potentially come up short without enough time to run another play.