1. Why are you excited to be the 'Leader of the Charge'?
I miss then fans [and] I miss One Bills Drive. It's been awhile. [I miss] the tailgating, the good energy, just everything in a whole – being a part of the Buffalo Bills organization…
2. Where are you living now?
3. What have you been up to since you retired from the NFL?
I have my son, he's entering his senior year [of high school]. I kind of help him out with football and everything, especially because he's playing the same positions I played – wide receiver and punt returner. I have my two daughters, they're 12 and eight years old. So, I've been more so a father because playing in the NFL…I kind of was away from them for a while. So, now I'm taking advantage of fatherhood. 
4. Are you helping coach your son?
Yes, I help him in the offseason but during the season…I don't actually coach…but I step out every now and then to help the coaches do certain little drills…
5. Who were your favorite teammates when you played for the Bills?
Stevie Johnson, Lee Evans, Drayton Florence, Ryan Fitzpatrick, Kyle Williams who's still there, I'm looking forward to seeing him, it's been a while, [were my favorites]. [There were] a couple of guys – Josh Reed, Peerless Price, the list goes on and on. It's like a brotherhood.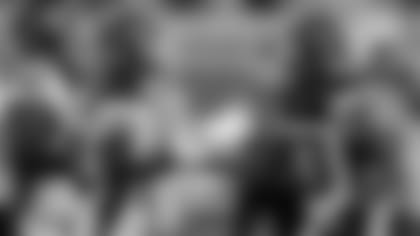 6. Do you still keep in contact with any of those guys?
Yes, I talk to Lee Evans every now and then. [I also talk to] Stevie Johnson, Drayton Florence and a couple of guys. [I talk to] Reggie Corner as well.
7. If you could pick someone from when you played here, who was your funniest teammate?
I say Josh Reed. You know, we had to deal with Josh Reed throughout meetings and everything but on top of him being funny, he's a cool guy as well. Drayton Florence too, you know, he got practice going. I remember those days he'd keep you going, especially [in] one-on-ones. You know, when you'd have one of those days when [you'd say], 'Okay, it's cold out here' Drayton would bring that good energy [and say], 'Okay man, let's go!' I kind of miss that after a while. D Flo – we called him 'D Flo.' 
8. Do you have any favorite personal game performances?
Yes, I have a couple. Actually, my favorite one I'd say is the Seattle Seahawks punt return that was the first game of the season [for 63 yards]. I forgot what year that was. Then you have the Denver Broncos, that was another punt return at the beginning of the season as well [for 74 yards]. [I also liked the] Jacksonville Jaguars [punt return], which was my first career punt return [it was for 82 yards]. All of them were there in Orchard Park…My biggest games were in Orchard Park that I can remember. 
9. What was it like for you your rookie year with the Bills? Do you have any advice for guys coming into the league?
My rookie year I had to learn how to practice because I got hurt my rookie year in training camp [when] I was diving for the ball. So, I kind of had to learn how to be a professional and just practice and not just go out there like a chicken with your head cut off. You have to be aware and survive throughout the whole season because it's a long season and you have to stay on top of your diet, get your good workout in and be a pro.
10. Where was your favorite place to play on the road?
The Dolphins…being that I'm here from Miami and we played them twice a year…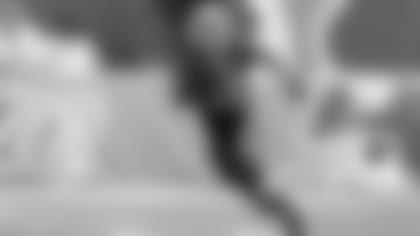 11. Are there guys on the current Bills team or around the league that remind you of yourself in the way that used to play?
Yes. I like Antonio Brown, being that he's a small stature receiver and he also returns punts. I like Ty Lockett from Seattle, a small guy that returns punts as well. I like Tyreek Hill from Kansas City – I kind of stay in the small receiver, punt returner guys because that's kind of like my game and my son is the same way as well.
12. What makes Buffalo a special place to play? Can you speak to some of the differences between Buffalo and other NFL cities?
I miss Buffalo because of the fans and, on top of [that], there's no NBA basketball team or anything [like that] there, so when you go out…the people, the gratification and the gratitude there are amazing. Playing in Tampa, there's so much going on that you don't get that love like you get in Buffalo and that's something that I miss.
13. What do you miss most about football?
Just the competitiveness, the brotherhood [and] just going out there and practicing each and every day…
14. What are some of your hobbies aside from being a family man?
I still exercise. You know, I shoot hoops, I go bowling…I try and stay busy as much as possible. My main thing is I just enjoy being a father and that's pretty much it.
15. If you didn't play football, was there anything else that you would have liked to do?
I was always big into sports. I played basketball a lot [and] I ran track in college…Football was always my plan a and my plan b even though it's not good to say, but I was that focused.
16. Did you have any idols growing up?
Yes, I did. Deion Sanders, Emmitt Smith [and] Michael Jordan – the greats, you know. I watched Buffalo back in the early days with Andre Reed, Thurman Thomas [and] Jim Kelly of course a UM guy [University of Miami]. I was always in tune with sports as a kid, just stayed in tune with it [while] staying busy always.