With their top two backs again in the fold for 2014 and some new pieces added via free agency and trade, there's reason to hope for even better production in 2014. Here's why.
6 - Pass game respect
In 2013 the Bills didn't get much respect when it came to their passing game. With three neophyte quarterbacks splitting starts in the lineup due to injury last season most opponents loaded up to stop Buffalo's run game. With new dynamic weapons outside and EJ Manuel a year invested in the system the Bills pass game is expected to garner more respect, which should loosen up defenses and lead to fewer eight-man boxes.
5 – Size up front
Buffalo made a concerted effort to improve their collective size amongst their offensive line contingent. Chris Williams, who signed as a free agent, provides the Bills with their fifth starting lineman over 6-3 and fourth over 320 pounds. Add in Cyrus Kouandjio (6-7 322), Cyril Richardson (6-5 343), Seantrel Henderson (6-7 331) and the return of Chris Hairston (6-6 330) and driving opponents off the line of scrimmage should not be an issue.
4 – Faster pace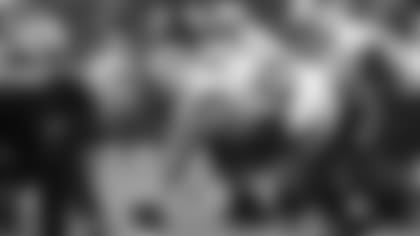 Offensive coordinator Nathaniel Hackett had grandiose plans of running the fastest offense in the league in 2013. Once EJ Manuel left the lineup however, the inexperienced quarterbacks behind him were less equipped to do so and the speed of the offense had to be sacrificed for efficiency. With all three quarterbacks now well versed in the system and capable of running it at a breakneck pace, it should lead to more plays for the offense. More plays means more carries, more yards and hopefully more points.
3 – Short yardage upgrade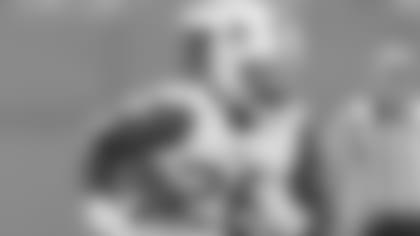 Last season the Bills ranked 17th in third and fourth and one conversions and 29th in goal to go touchdown efficiency. Converting short yardage carries proved difficult at times. It was likely why Buffalo targeted Anthony Dixon in free agency. Dixon is an expert short yardage and goal line ball carrier and excelled in that role in San Francisco. At 6-foot-1 and 233 pounds, Dixon can move the pile even when the defense knows what's coming.
2 – More speed
Last season C.J. Spiller was the only back on the roster with true home-run speed and when he sustained a high ankle sprain in 2013 it compromised Buffalo's big play ability for the rest of the season. Buffalo's acquisition of Bryce Brown provides the team with another proven breakaway threat. Brown ran a 4.32 40 time coming out of college and hasn't lost any of that speed at just 23 years of age.
1 – Less wear and tear
When both Fred Jackson and C.J. Spiller suffered injuries that overlapped one another it dramatically affected Buffalo's run game options. It also negatively impacted their individual games preventing them from doing some of what they do best with the ball in their hands.
Now with two additional backs, who have had success at the NFL level in Brown and Dixon Buffalo has the depth to both spell Jackson and Spiller when necessary. More importantly coach Hackett can also spread the wealth and reduce the wear and tear on his top two backs to keep them fresh for what they hope is their first postseason appearance in 15 seasons.