As Black History Month begins, the Buffalo Bills and Buffalo Sabres announce Better Together, a One Buffalo fundraising initiative to benefit organizations that are fighting food insecurity in Black and African American communities.
Through Better Together, the Buffalo Bills Foundation and Buffalo Sabres Foundation have partnered to raise funds for five local organizations that are working to ensure families have access to healthy, nutritious food in Black and African American communities:
African Heritage Food Co-op
Buffalo Center for Health Equity
Buffalo Freedom Gardens
Buffalo Go Green
Racial and Ethnic Approaches to Community Health (REACH)
The Bills and Sabres Foundations will be making donations totaling $120,000 to these organizations throughout the first week of February and are asking the community to participate. Fans are invited to donate at bettertogetherbuffalo.org from Jan. 31 to Feb. 4. Better Together is also being supported by Perry's Ice Cream, which will match the first $20,000 in online donations from funds that were accrued through the sale of their "Let's Dough Buffalo" ice cream.
"Food insecurity is a serious problem in our community, and we are joining together to help fight it, specifically for our Black and African American neighbors," said event organizers Michelle Roberts (Bills Foundation) and Rich Jureller (Sabres Foundation). "We encourage our fans to be Better Together, and join us in supporting these incredible organizations."
"Perry's Ice Cream is proud to partner with both the Sabres and Bills Foundations on this unique fundraising campaign kicking off Black History Month. These five Buffalo centric organizations are doing amazing work in our community fighting food insecurity and Perry's is honored to support their important cause," said Gayle Perry Denning, VP Strategic Branding & Corporate Sustainability.
All members of the community are invited to join Better Together and make an online donation at bettertogetherbuffalo.org. The initiative runs from Monday, Jan. 31 through Friday, Feb. 4. Every donor will receive a Better Together pin designed by local Black artist Edreys Wajed. Anyone who donates $35 or more will receive a tote along with the pin.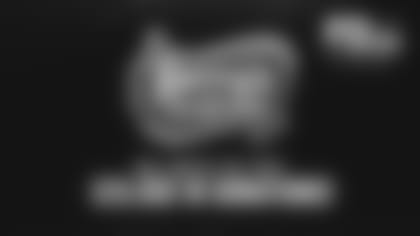 Perry's Ice Cream is a Great Lakes regional brand and Upstate New York's #1 ice cream choice. Founded in 1918 in Akron, NY, Perry's is a fourth generation, family owned and led business that supplies brands that people around the world love and enjoy. Perry's deploys a three-pillar strategy to diversify its business model, including: the traditional manufacturing and marketing of Perry's branded ice cream, a Distribution system that covers more than 100,000 square miles and a global Contract Manufacturing segment that supplies to over 35 countries. With over 400 employees, Perry's uses fresh, local, high-quality milk and cream to proudly craft and slow-cook its ice cream for an exceptionally creamy texture and taste that consumers have fallen in love with for over 100 years. Perry's is the 27th largest ice cream brand in the country and our products can be found across New York, New Jersey, Ohio, Pennsylvania, Massachusetts, North Carolina, Washington D.C., Maryland and Virginia.