Bills Staff Volunteer Day is an annual tradition that brings the organization together to serve the local community and its residents. While each year the outing is filled with excitement and hope, this year proved truly special. Held at Delaware Park, the event marked the launch of the Bills #BillsHuddleFor100 campaign – an extension of the NFL's Huddle for 100, which encourages fans around the country to volunteer for 100 minutes. The Bills got started with the initiative by donating their time to help clean up the historic park. Not only did Buffalo have support from Bills Owner and President Kim Pegula, General Manager Brandon Beane and Head Coach Sean McDermott, Mayor Byron Brown was also in attendance.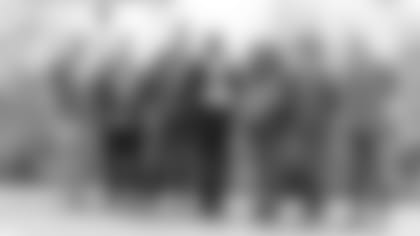 As he stood at the pergola ready to kick off the day of service, Brown declared May 17 as "Bills Huddle for 100 Day." Commending the Bills for their efforts, Brown exclaimed proudly that City Hall would be lit with the team's red and blue colors on Friday, May 17, in honor of the season-long program and in memory of Buffalo's superfan Pancho Billa, who passed away earlier this week.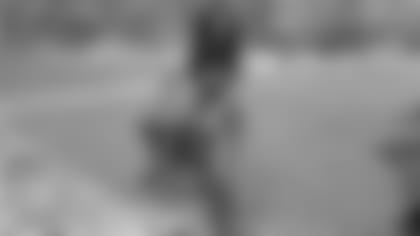 "…It's really important for us as an organization to come together and really work together as a team because that's what we want to exemplify on the field," explained Pegula. "But also, it's a kickoff for us and a celebration because we want to inspire other people to volunteer. As part of the NFL100 celebration, we're here at Delaware Park. We're hoping that the park will be here for another 100 years and we want to just inspire people to volunteer in whatever causes that really are near and dear to them. Buffalo is such a giving community, but we can always do more."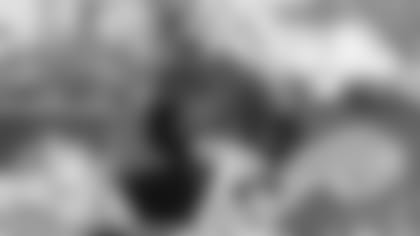 From maintenance on the playground to mulching the rose garden and everything in between, the Bills banded together to get the job done.
"There are big things that you can do, but there's a lot of little things [too]…Just giving 100 minutes of your time can make such big change in our community," said Pegula. And so, I really have a motto…that I won't ask someone to do something that I wouldn't be willing to do myself...We just want to show as a team and as an organization [that] we're doing this stuff and we're trying to inspire others to do the same…It's easy to do. It's fun. It's a great way for us to engage with each other in our community."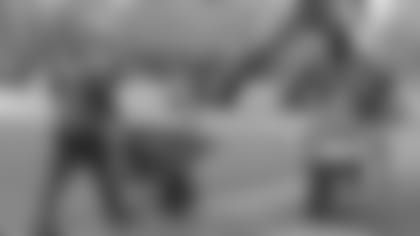 Bills fans interested in making a difference in Western New York by supporting #BillsHuddleFor100, should click here for details.