The Buffalo Bills' 42-15 win over the Denver Broncos on Saturday afternoon was one that held more meaning than just another win for the record books. Players and coaches for the Bills acknowledged their thoughts were with the Knox family during the game after the sudden passing of Luke Knox, the younger brother of tight end Dawson Knox.
"We had a couple of things that happened in the building, like with Dawson, and we have angels," offensive tackle Dion Dawkins said. "So, we play with our energy, and we play with our power."
Before head coach Sean McDermott addressed the media about the Bills' performance against the Broncos, he continued to express is love and support for Dawson and the rest of the Knox family.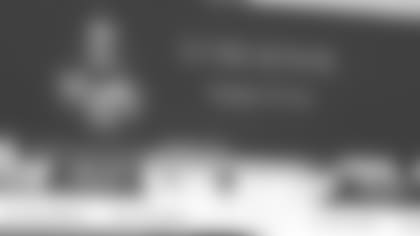 "Just perspective on things, want to mention the Knox family, what Dawson and his family are going through today," McDermott said. "I think it's important to keep proper perspective on things and how important that is and, again, that we're thinking of them and wish we could be there with them."  
Quarterback Josh Allen shared that when one of his teammates is hurting, he hurts with them. While he can't imagine what the Knox family is going through, he and the rest of the Buffalo Bills have nothing but reverence for their tight end and his family.
"I think if you ask anybody in the locker room, Dawson is one of the most stand-up guys in terms of how he carries himself, the type of love that he gives out to teammates and coaches," Allen said. "He gets it right back from everybody in the building."
Allen acknowledged that while there's nothing that he can say to make any of them feel better right now, the team will continue to spread their love like he knows they can to Knox when he returns to the team.
Ahead of Saturday's game, the Bills held a moment of silence for Luke. When wide receiver Gabe Davis looked up and saw Luke's picture on the video scoreboard during the moment of science, he put himself in Dawson's shoes as Davis has a brother who plays football at University of Central Florida.
"I know that I would want all the love of my brothers and my guys around," Davis said. "I know that's what it'll be when he comes back. When he has his time and comes back when the time is right."
"I know he also wanted us to also put a great performance out there because I know he expects nothing less and I'm glad we were able to execute the way we did," Davis added.
Swipe to see all the best images from the Buffalo Bills home preseason game vs. the Denver Broncos