1 – Phillips on Williams injury; increased role
Following an injury to Bills veteran defensive tackle Kyle Williams in last Friday night's game in Cleveland, Harrison Phillips is set to take on a larger role with the first team defense. Normally, Phillips would rotate in with both Williams and free agent acquisition Star Lotulelei, but with Williams out, Phillips is penciled in as a starter on defense. Phillips recently spoke about his expanded role with the first team defense.
"I am anxious and eager any time I have the opportunity to go out and play the game," said Phillips. "I want to do anything I can do to contribute to my team. If that's with the ones or with the threes, I am here to perfect my craft and help the team win."
Phillips was selected by the Bills with the third-round draft choice that was acquired along with Jordan Matthews in the Ronald Darby trade last year, and he was originally expected to gradually increase his role. Although he has moved up the depth chart with Williams' injury, Phillips talked about his somber mood after the injury.
"It was heartbreak," he said. "Any time you see a teammate, a friend, a brother, or someone you look up to go down, it is obviously heartbreaking. Fortunately, he has battled through worse things before."
2 – McDermott sees potential in this cornerback
Taron Johnson has been in the middle of a fierce battle with veteran cornerback Phillip Gaines for the starting nickel cornerback role since the first team workouts in the spring. As a fourth-round pick this year, Bills head coach Sean McDermott is monitoring his progress closely; going over his game with a metaphorical fine-toothed comb.
McDermott recently spoke about the improvement that he has seen from the Weber State product through the first two preseason games.
"Part of the joys of coaching and teaching is where you can see a young player have these moments in the first game, where he could've played some things better, learned from it, and in the second game made the adjustment and really grew in that second game," said McDermott.
McDermott was seen late in training camp getting some individual work in with Johnson to further assist him in the process of getting himself ready to play in his first NFL season. Undoubtedly the Bills would love to see Johnson win the starting job, but the first-year cornerback will need to play with a great deal of urgency as coach McDermott seems ready to establish continuity as the third preseason game approaches.
"I think more along the lines of wanting to and needing at some point here to develop more continuity," said McDermott when asked if he felt pressure to name the starters at certain positions.
The clock is certainly ticking for Johnson, who shared first team reps with Phillip Gaines in the team's second preseason matchup, but he says that the battle with Gaines is more of a learning experience than anything else.
"Phillip is a great player," said Johnson. "It's exciting because he is helping me to get better. I feel like we are both pushing each other to be the best."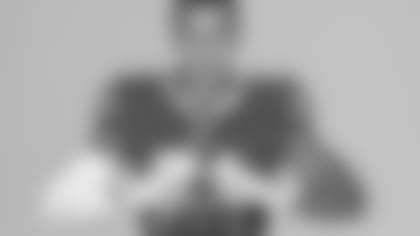 3 – ESPN predicts Bills' breakout player for 2018
In 2017, the Bills had many players who broke out and played a significant role in Buffalo's return to the playoffs. Some of these players include Tre'Davious White, Micah Hyde, and Dion Dawkins; and in 2018 there are sure to be a few more break outs. ESPN.com recently released a list consisting of one potential breakout candidate from each NFL team, and Jordan Poyer was Mike Rodak's choice for Buffalo.
One of two free-agent safeties the Bills signed last offseason, Poyer drew less national attention than Micah Hyde, who was voted to the Pro Bowl. Hyde was surprised Poyer was not even voted as an alternate to the game after finishing the season with five interceptions, the same total as Hyde.
Poyer certainly burst onto the scene in 2017, but the national spotlight did not shine nearly as bright on him as it did on other Bills players. In 2018, Poyer is determined to put together another season that will garner more national attention, and Rodak believes that Poyer will earn that recognition this season.
Poyer showed the same knack for the football early in training camp, intercepting multiple passes, and this season could receive the same recognition Hyde saw last season.
Now entering his sixth NFL season, Poyer had his best statistical season in 2017, pulling in five interceptions to go along with 63 solo tackles and 13 passes defensed. In 2018, Bills fans can expect more of the same from him.
SOCIAL MEDIA POST OF THE DAY