1 – Right CB battle continues
As the fourth and final preseason game of the 2018 season approaches, the Bills have yet to name a starting quarterback, but the battle at the right cornerback position may be just as intriguing. In Sunday's game with Cincinnati, Phillip Gaines was rotated in with the first team defense with veteran cornerback Vontae Davis, and Bills head coach Sean McDermott emphasized that the battle at that position will continue for at least a few more days.
"I think the good part is that Phillip Gaines and Vontae [Davis] both did some good things in the game," said McDermott. "There are some areas where they can both improve just like the rest of our football team."
McDermott believes that the competition is good for the overall growth of the team but notes that a competition this late in the preseason is not always beneficial.
"There is some good to that [competition], that they are pushing each other; and there are some other areas where we say 'Hey, we have got to play better at that position for us to be a good defense,'" he said.
Among other things, Davis says that he has learned quite a bit, even as a veteran player, from the current group in the Bills secondary.
"Even after being in the league this long, you can kind of take some things away from guys who have also been around for a while," said Davis.
Davis says that him and Phillip Gaines have worked cohesively to push each other to new levels in 2018.
"We are both new to the system, so we are both still learning," Davis said. "We both came from man-to-man press schemes, so we are both here to push and to help each other."
2 – McDermott preaches discipline
After a third preseason game that saw the Bills take more penalties than they would have hoped, Sean McDermott says that he is working with the team to clean up that area of the game. He noted that penalties can hamper your ability to win football games in the NFL, no matter how much talent you have on the roster.
"It's unacceptable. That's one word for it. Unacceptable," said McDermott. "You can't do that and expect to stay on schedule and move the football, particularly against good defenses."
The Bills have totaled 36 penalties in their first three preseason contests, including 10 false starts, and McDermott says that there will be a concerted effort to enhance his team's focus in practice in hopes that it translates to live game action. When asked what he needed to do to fix the issues on the field, McDermott had this to say.
"We'll continue to work on our discipline, focus, concentration and our techniques in practice," he said. "You play the way you practice, and we've got to practice the right way if we expect to play the right way."
McDermott also noted that you must first play a clean style before you can expect your units to operate smoothly.
"Before you win you have to prevent yourself from losing," he said. "Pre-snap penalties or penalties overall don't allow you to play on schedule offensively."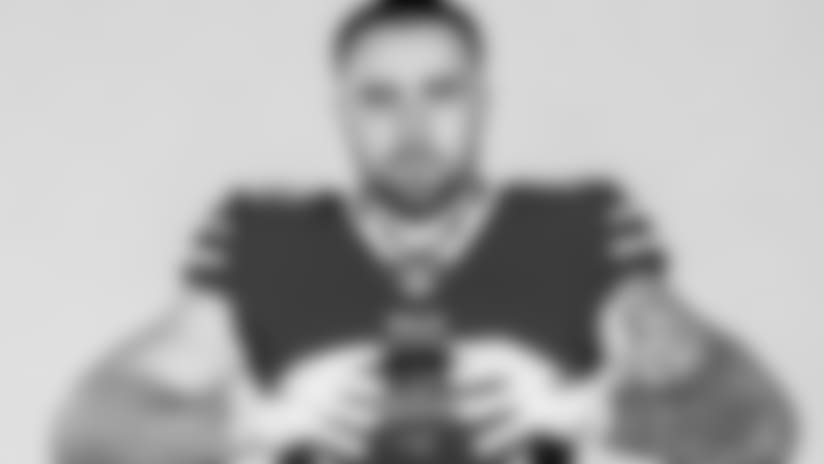 3 – Opportunity for young LB to shine
Injuries in the NFL can impact team's in a negative way, but they also open the door to young players who may have seen fewer reps behind a veteran player. For second-year linebacker Tanner Vallejo, a nose injury sustained by veteran linebacker Julian Stanford may have just such an opportunity for the Boise State product.
"I feel good. Everybody is just coming out here every day and competing at a high level," he said. "The only thing that we can ask for is that we bring out the best in each other."
Vallejo was a sixth-round pick of the Bills in last year's draft, playing in 15 games in 2017. He focused mainly on special teams and has continued to do so this year, but he says the goal is to contribute on defense. He's been competing with Stanford to be the backup middle linebacker.
"I think that everyone wants to be out there on defense making contributions, but wherever the coaching staff wants me to play, I'll play" he said. "My mindset out there, on defense and special teams, is to dominate on every single play."
Vallejo noted that the culture that has been built by Brandon Beane, Sean McDermott, and their staffs; has been beneficial to his game and that they hold everybody accountable.
"I think the biggest thing that they preach is accountability," he said. "We have team meetings where we are getting put on the spot and you have to know your stuff. In college, we didn't have that as much."
SOCIAL MEDIA POST OF THE DAY