Cut from the same cloth
Former coaching colleagues facing one another as head coaches on a Sunday is anything but unique in the NFL. What might make Sunday's matchup between the Bills and Texans different for head coaches Bill O'Brien and Doug Marrone is these two team leaders are the closest of friends.
One was not the mentor of the other, who went on to great success elsewhere. One did not help another land a big coaching job along the way. These two men both did the dirty work that young coaches do for five years in the same place, at the same time. Their subsequent career paths then took on a very similar trajectory to the National Football League as head coaches. Here's how that significant stepping stone got these two men to this upcoming Sunday.
Lots of yelling
After serving a year as Northeastern's offensive line coach Doug Marrone landed a job as the Director of Football Operations at Georgia Tech under new head coach George O'Leary in 1995 (O'Leary is currently the head coach at Central Florida). O'Leary knew Marrone as a player at Syracuse where O'Leary had served as defensive line and assistant head coach during Marrone's tenure as a player.
A year later, Bill O'Brien arrived after a couple of seasons coaching at his alma mater Brown University. O'Brien would serve as a graduate assistant.
With Marrone entrusted with a lot of the logistics, which typically undergo numerous changes at the directive of the head coach, and O'Brien doing a lot of the dirty work as well, the pair were often on the receiving end of a lot of grief from the coaching staff.
"They both got screamed and yelled at all the time," O'Leary said of Marrone and O'Brien. "So I guess they had to find friendship in each other."
The two budding assistants would help each other out with a lot of the mundane and tedious time-consuming tasks reserved for those members of the staff with the least seniority.
Up the ladder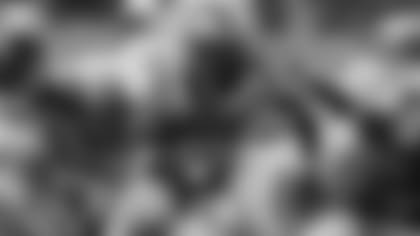 Come the following year Marrone would be promoted to tight ends coach while O'Brien toiled in his second year as graduate assistant. O'Brien would serve a third year as a graduate assistant before earning the running backs coaching position in 1998. By this time Marrone had been shifted to offensive line coach.
One of the more important recruits O'Brien and Marrone would land was Thomasville, Georgia native Joe Burns. The Georgia AAA State Player of the Year, two-time state champion and No. 6 running back recruit in the Southeast did not have Georgia Tech at the top of his list when he began considering college offers.
"Coach O'Brien and coach Marrone were big for me when it came to my recruiting," Burns told Buffalobills.com. "Marrone is a friendly guy who made you feel welcome. Having him and coach O'Brien stay in touch with me through the recruiting process really was the reason I came to Tech. Georgia Tech wasn't on the top of my list in the beginning, but when you're around guys like coach O'Brien and coach Marrone, you fall in love with them."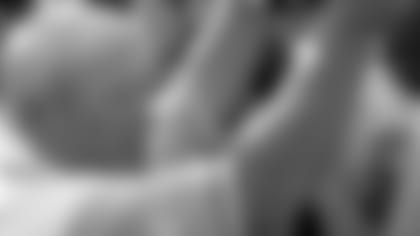 The Yellow Jackets were trying to get back to becoming a perennial Top 25 team that went to bowl games every year. Following a 5-6 campaign in O'Leary's first full season as head coach, the team improved to 7-5 despite a difficult schedule that included back-to-back games at third-ranked Florida State and against fifth-ranked North Carolina. They finished with a Carquest Bowl win over West Virginia (35-30).
In 1998 with Marrone and O'Brien both offensive assistants the team had its first 10-win season since Tech's national championship season in 1990, and were co-champions of the ACC. They also beat 17th ranked Notre Dame in the Gator Bowl and finished ninth in the final AP Poll rankings.
"I think our backgrounds in coaching really grew when we were at Georgia Tech," Marrone told Buffalobills.com. "That was a tough situation and we were able to see the older coaches that we were with do a heck of a job. The satisfaction you get for the whole, not just for yourself, but the whole when you're able to turn a program around."
Burns' playing time grew as his freshman season wore on, and he was impressed with the way the two offensive assistants had their players ready on game day.
"The thing about coach O'Brien and coach Marrone was they really made the game easy by preparing you for everything before the game happened," Burns said. "There's nothing like a confident athlete when he knows what's going on. They really taught me how to be a student of the game, the importance of film study and knowing my opponent. They told me watching film is like taking an open book test. The things they instilled in me made Saturdays a lot easier for me. They gave me a different perspective on things, which is why I respected them so much."
Their young multi-purpose back still remembers the game that set the tone for the rest of the season. Ranked 25th at the time and facing seventh-ranked Virginia, Burns knew beating the Cavaliers would propel them into the national conversation. What he believes helped him and his offensive teammates perform at their best was the inherent belief both coaches had in their players.
"Seeing them have so much confidence in you and apply their knowledge of the game through you, even though they were young coaches, they really helped us pull out a big win," said Burns.
The final score despite just over 22 minutes of possession time for the Yellow Jackets was Georgia Tech 41 – Virginia 38.
Marrone and O'Brien would coach just one more year together at Tech. In that final season together (1999) the Yellow Jackets led the nation in total offense at more than 500 total net yards per game (509.4). Working under demanding offensive coordinator Ralph Friedgen and O'Leary had them at their best. Working their way up together for the better part of five years forged a close friendship.
"You'd always see those two together on campus," said Burns. "Out of the whole coaching staff, I think those two were probably the closest because they worked together all the time. Really dear friends."
"He is one of my closest friends," said O'Brien of Marrone. "He's a guy that helped me really break into this profession at Georgia Tech. We carpooled to work together."
Even their wives were close having been college roommates at Boston College. In fact it was Marrone and his wife Helen, who introduced her friend Colleen, to O'Brien after an overtime win over North Carolina while both were coaching at Tech. The new couple eventually married.
Similar paths, big challenges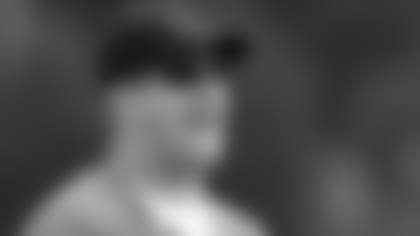 After the 1999 season, Marrone left Georgia Tech to take an offensive line coaching position at the University of Georgia. A year later he took a tight ends/offensive tackle coaching job at the University of Tennessee. By 2002 Marrone had landed his first NFL assistant job with the New York Jets as offensive line coach under Herm Edwards.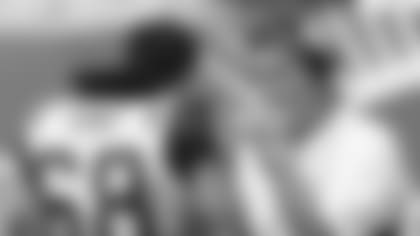 O'Brien meanwhile remained at Georgia Tech for the next three years. He was promoted to offensive coordinator in 2001 after Friedgen left to become head coach at Maryland. O'Brien flourished as the Yellow Jackets averaged 31 points a game.
Joe Burns finished his Tech career as the fourth-leading rusher in school history with 1,165 rushing yards that season.
"Coach O'Brien made you feel like family," said Burns. "Every year that I was at Tech he was there. He's a guy that made you feel welcome in his offense and really helped you through that whole college experience and put you on the right path. He was very instrumental in everything that I've done and the things he instilled in me help me to this day."
After the 2002 season at Tech, O'Brien worked through the college ranks as an assistant at Maryland and Duke over the next four years before finally landing his first NFL assistant position with the New England Patriots as a staff assistant in 2007. In the years that followed he was promoted to receivers and then quarterbacks coach.
By this time Marrone had moved on from the Jets and become an offensive coordinator under Sean Payton in New Orleans for three seasons (2006-2008).
O'Brien soon followed a similar path earning the offensive coordinator post in 2011 under another NFL head coach from the Bills Parcells' coaching tree in Bill Belichick.
As O'Brien was calling plays for Tom Brady, Marrone was already into his third season as head coach at Syracuse, taking on the daunting task of bringing the Orange football program he had once played for back to a level of respectability.
The two coaching colleagues stayed in frequent contact using one another as sounding boards through each step of their coaching careers. The experience Marrone gained in taking on a struggling program at Syracuse undoubtedly had an impact on O'Brien when he decided to take on the challenge of being the next head coach at Penn State in the wake of the Jerry Sandusky scandal and dismissal of Joe Paterno.
"I think with what we have both gone through we've learned a lot from each other," said Marrone. "I think it goes back to the genesis of the coaching being the same. We both worked extremely hard and we both paid our dues and there's an appreciation for that and we both have similar philosophies on what we believe in. We're friends and we trust each other."
"We've known each other for a long time," said O'Brien. "Doug and I speak weekly (except for this week).  He is one of my best friends. He is a great football coach but most importantly, he is an outstanding person.  We talk about many things outside of football and of course, we talk football at times. We trust and respect each other."
Building NFL winners
Seeing both of their professional paths reach the NFL head coaching level just a year apart from one another is not a surprise to the men who knew them when they worked together.
"They're both very detailed guys, very competitive," said O'Leary. "They both understand the game, not just their specialty on offense, but the whole game, defense, special teams, and I'm sure their teams reflect that play."
The formula for winning may not be exactly the same in the NFL, but Buffalo and Houston's head coach will likely try to achieve it in similar fashion, not only over the long haul, but on Sunday as well.
"I know back in the old days both of them wanted to establish the running game," said Burns. "They're going to establish the run game and once you do that everything else comes easy with play action. That's one of the things they'd say to me, 'Just move the chains Joe and open things up for the passing game.' That was both of their philosophies back when we were at school. I'm definitely watching this one."
The man who made them assistants at their first big time college program almost 20 years ago has an open date this weekend. Coach O'Leary's Central Florida team will be practicing, but he hopes to catch some of the game.
"I'm happy for both of them. They both worked extremely hard to get where they are and I know they're great friends and great competitors so it should be really interesting," said O'Leary. "Every coach is so competitive that you hope good things come from it. I haven't spoken to each of them, but I think down deep they each want to win that one and have a beer after it sometime during the season. I think it'll be a great game."