New Year's Eve is always an exciting night for the people of Buffalo, N.Y.
The city is home to the country's second-largest New Year's ceremony, with roughly 40,000 people flocking to downtown Buffalo to watch the ball drop each and every year.
On December 31, 2017, however, there was a bit of extra electricity amongst the boisterous crowd gathered in front of the Electric Tower. The people of Buffalo were not simply ringing in a new year - they were celebrating their team's return to the NFL postseason.
Just hours before the clock struck midnight and fireworks lit up the Western New York sky, the Bills qualified for the playoffs for the first time in 17 years. The Cincinnati Bengals were able to upset the Baltimore Ravens in a Week 17 contest, allowing Buffalo to sneak into the postseason in a wild-card spot.
Tight end Tyler Kroft was a catalyst for the Bengals in that game, reeling in six passes for 53 yards and two touchdowns. After the game, Kroft watched the countless videos emerging from the Buffalo locker room, the emotion evident on every player's face.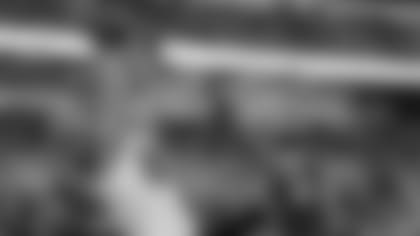 That's when Kroft first realized that something special is happening in Buffalo.
"I've seen the video of everyone watching in the locker room," Kroft said. "Obviously, I didn't even play for the team, but just being a competitor, being a player, seeing all of those grown men get to their ultimate goal, which is to make the playoffs, I got chills looking at it.
"You [could] just see and feel the passion, and that's something that I love to see. You can just see how much it means to the guys, and that's something that jumped out on that video to me. That's what I'm excited to be a part of now."
The videos of Buffalo's locker room loomed in Kroft's mind when he hit the open market following the 2018 season. When he and his agent learned that the Bills were interested in his services, they wasted little time in agreeing to terms on a three-year deal.
"I felt a good connection with the team," Kroft said. "My agent was really excited about what's going on here, between personnel in the building and players. It seems like Buffalo's on the up, like you guys have a good thing going here. I'm excited to be a part of it."
Kroft is coming off an injury-shortened 2018 campaign in which he caught four passes for 36 yards in five games. The 6-foot-6 target, however, is just two years removed from a breakout 2017 season in which he reeled in 42 passes for 404 yards and seven touchdowns.
When identifying potential targets in free agency, Buffalo general manager Brandon Beane watched film from Kroft's 2017 season. He saw constant growth while watching the versatile tight end.
"Tyler Kroft, the year before [last], he got his opportunity when Tyler Eifert went down and he had 40-something catches," Beane said. "Unfortunately this year, he had the foot injury. I think he probably was on pace to, he would've had a big year.
"You saw his ascension the previous year as the year went on. We had to even go back to 2017 tape to evaluate Tyler. We just felt that, had he been healthy in 2018, he would've put up bigger numbers, which may have even increased his value."
Though Kroft was primarily used as an inline blocker in Cincinnati, he was impactful as a pass-catcher when given the opportunity, finishing the 2017 season as the Bengals' third-leading receiver. In Buffalo, Kroft is eager to prove that he is a well-rounded tight end, a reliable blocker with some offensive upside.
"I think I'm a three-down tight end," Kroft said. "I think I block well, I obviously always want to improve in route running and blocking. But I think I can take the top off the defense well. One thing I like to do is set up defenders with a little savviness and route running, that's something I think I can do well and hopefully continue to do well here."
The number of tight ends on the Bills' roster doubled after Kroft signed on the dotted line. Buffalo's tight end room currently consists of just Kroft and Jason Croom, a third-year player who caught 22 passes for 259 yards last season.
Finally the elder statesman on an NFL roster, Kroft is looking forward to the opportunity to prove himself as a starting-caliber tight end.
"I was eager to find a spot where I could be more featured and hopefully be the number one guy," Kroft said. "From what I've heard and meeting with the coaches and obviously the contract that was signed, Buffalo seems like the perfect fit."
It was the passion and emotion of Buffalo's roster that initially caught Kroft's attention. Now finally a part of that group, he's eager to play in front of the Western New York faithful, the people who fuel the Bills each and every week.
"The fan base is awesome," Kroft said. "Everyone knows that Bills Mafia has got a reputation for itself. I grew up in the northeast, it hasn't been much of a culture shock. I've gotten to see some of the area, I haven't gotten to see too much of the town yet.
"From what I've seen, everything looks great, looks exactly like where we want to be."