The Buffalo Bills have announced a new podcast just in time for the 2020 season.
Owner and team president Kim Pegula joins multimedia journalist Maddy Glab as co-hosts of the "Bills Pod Squad," a weekly podcast that goes beyond the X's and O's to highlight the off-the-field interests and personalities behind Bills players, coaches, and legends.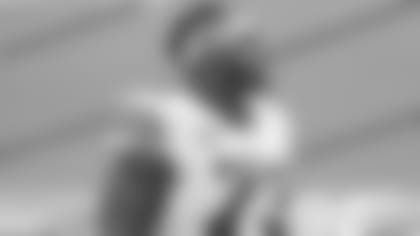 This week's episode: Dion Dawkins
The left tackle has endeared himself to the Buffalo community since being selected by the Bills in the second round in 2018. He signed a four-year contract extension on Aug. 13, keeping him in Western New York through 2024.
Dawkins joins Kim and Maddy to discuss the Week 1 victory over the Jets, his cooking skills, raising his 10-month-old daughter, and more.