There was a lot of anticipation this offseason for the two matchups that were to take place this fall between the Bills and Jets and their top draft choices Sam Darnold and Josh Allen, after both came off the board in the first seven picks of the 2018 draft.
Injuries to both Allen and Darnold wiped out the chance for them to square off in Week 10 at MetLife Stadium, but now in Week 15, the two rookies, and good friends, will meet up.
So what can be said about their seasons thus far?
Buffalobills.com sought out the observations of NFL Network analyst Mike Mayock, as well as those of AFC East beat reporters, Eric Allen (NYJets.com), Alain Poupart (MiamiDolphins.com) and Mike Reiss (ESPN.com - New England) on the two young signal callers and how much progress they've demonstrated in 2018.
We also asked them to peer into the future as best they could, to see where this pair of AFC East quarterbacks might be in a couple of years.
Josh Allen's rookie season so far
Mike Mayock: For me it's as advertised. I think the thing we've seen recently with him, that's helped the team out and given the kid a little bit of a platform is he's kind of taken charge with his run game. Obviously, you always want the ability to extend plays and to make plays with your legs. The last couple of weeks what he has done running the football has been historic. He's got to learn to win inside the pocket. That's his biggest challenge. Then he can take advantage of his athletic ability outside the pocket when warranted.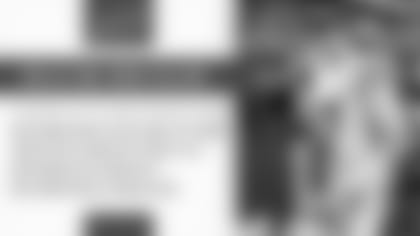 Alain Poupart: I came away impressed by his pretty obvious athletic ability, which I knew about, but didn't realize it was that eye-popping. The thing that jumped out at me with him was how quickly he seemed to get happy feet in the pocket and looked to start moving around. His feet also weren't set on a lot of throws, which led to some errant throws.
What I saw with Allen was a clearly raw but physically gifted rookie. I think Allen could become highly productive because of the arm strength and running ability, but it's fair to wonder whether he'll become consistently accurate. I can tell you Dolphins players were highly impressed by him.
Sam Darnold's rookie season thus far
Eric Allen: Darnold has great instincts. He has an outstanding temperament, he processes the game well from the classroom to the field. Darnold's mettle was tested immediately went he threw a pick-6 on the first play of his career, but he calmly came back and hit on 16 of his next 20 passes in Detroit while throwing for two touchdowns in his NFL debut.
He carved up the Colts' zone coverages in Week 6, hitting on 80% of his passes in his most accurate performance to date. But he struggled in the three games we saw him prior to his injury, completing just 47% of his passes with seven interceptions.
Reiss: One of the things that has stood out to me is that Darnold is unflappable. When he threw the pick-six in the season opener, on the road, that was the type of play and situation where I felt like we'd learn a lot about Darnold right off the bat. So that was impressive. His size, strong arm and ability to make a variety of throws also stand out.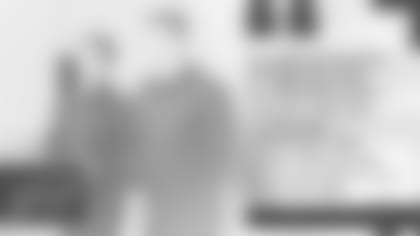 Where do you see their careers in two to three years time?
Mayock: I was bullish on both of them. Are there holes in their game? Sure, but their arm talent, their athleticism, their ability, their passion about the game, it's all there for them. The question marks for me are what are their teams going to do to support them? What's going to happen with their offensive lines and skill position people? What are the tools they're going to have to work with? The big challenge for both of them is going to be the pocket mechanics, pocket awareness, developing that and minimizing turnovers.
Allen: These are both athletic guys who can improvise and make things happen off script. While Darnold might not be the runner Allen is, he certainly can scoot and he is accurate on the move. You will probably see more designed runs for Allen over time, but he is going to have to make people pay by being on target in the pocket.
When Darnold has been at his best, he isn't quick to leave the pocket and he is decisive with the football. I think good days are ahead for both the Jets and the Bills — two teams who have their quarterbacks of the future and are equipped with financial flexibility to start adding more pieces around the talented passers.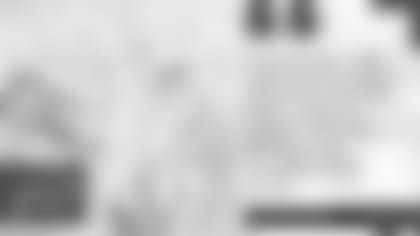 Poupart:  I do believe both of them can succeed, though I think Darnold figures to be more dependent on having a good team around him. I know quarterbacks hate the term "game manager," but that's the impression I got of him when watching him this year.
I believe Allen has a higher ceiling, though it's highly likely Darnold will become more consistent in the long run. In the final analysis, I think it's a lot easier to project Darnold's future (solid to good starter) than it is Allen's, though the possibilities sure appear a lot more intriguing with Allen.
"I view the Bills as being further ahead of the Jets right now because of the combination of GM Brandon Beane and head coach Sean McDermott, as I believe in them as smart football men." ESPN's Mike Reiss
Reiss: Through the prism of what management with the Jets and Bills are doing to build a culture and team that includes these quarterbacks, while this can always change, I view the Bills as being further ahead of the Jets right now because of the combination of GM Brandon Beane and head coach Sean McDermott, as I believe in them as smart football men, and I also believe the foundation they are laying is further ahead than the Jets, who might be undergoing an offseason change at head coach (and possibly GM). I think the Bills, with some obvious work to do, have the potential to be a consistent playoff contender with Allen and McDermott as key pillars.