Although it's only his second season with the Bills, it's clear that quarterback Josh Allen has already established himself in the Western New York community. Evident through a variety of outreach initiatives, Allen's efforts have most recently come to light through a collaboration with New Era Cap and John R. Oishei Children's Hospital. Working with patients and staff at the hospital last May, Allen designed a custom cap for a great cause.
"I'm really thankful to have been able to team up with New Era Cap and John R. Oishei Children's Hospital to design this cap," said Allen. "I had a great design committee that included Beau Barnard, who was actually a patient in the neonatal intensive care unit when he was born. The hat benefits the hospital, which is a really close cause for me, so this entire process has been such a privilege. Hopefully we will see some of the caps in the stands on Sunday."
The limited-edition cap includes several intricate and unique details. A 9TWENTY cap with a trucker mesh back, the piece also includes the Bills' primary charging buffalo logo and a sweatband element, complete with Zubaz print. Allen's jersey No. 17 is embroidered on the right side and a Bills-themed stripe is visible on the brim and on the back. The design is pulled together with a "GO BILLS" that runs along the back stripe and a John R. Oishei Children's Hospital logo.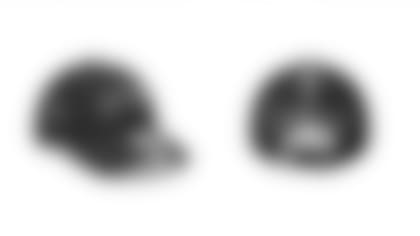 Ecstatic to see the design brought to life, Allen paid a visit to his friends at the hospital on Tuesday, Oct. 22, delivering the one-of-a-kind caps to the patients and staff there. For Allen, the caps are just one of several ways he's used his NFL platform to make a difference in his new hometown. As announced earlier this season, for every touchdown Allen throws or scores himself, the Bills signal caller will donate $200 to John R. Oishei Children's Hospital.
To support Allen and John R. Oishei Children's Hospital, you can purchase a cap at the Buffalo Bills Team Shops at New Era Field for just $25.* For each cap sold, a portion of the proceeds will be donated to the hospital.
*Limited quantity available.