It was Super Bowl Sunday, but Lorenzo Alexander had something extra special to tend to before he could kick back and watch the game. Honored at Ebenezer Baptist Church in Atlanta, the once home of Dr. Martin Luther King Jr., Alexander was among good company. During the congregation's morning services, the Bills veteran linebacker was one of three individuals recognized for their unwavering and selfless commitment to bettering the community. The event, "Super Soul Sunday," also celebrated Philadelphia Eagles safety Malcolm Jenkins and NFLPA Executive Director, Demaurice Smith.
"Demaurice is a friend and colleague of the pastor [Rev. Dr. Raphael Gamaliel Warnock] at Ebenezer Baptist Church in Atlanta and since the Super Bowl was down there…they wanted to really recognize some men in our league that have been active in the community and [who] have really been advocates for the community that Ebenezer served," explained Alexander. "Malcolm and I were asked to represent the men in the league that serve our community in that way."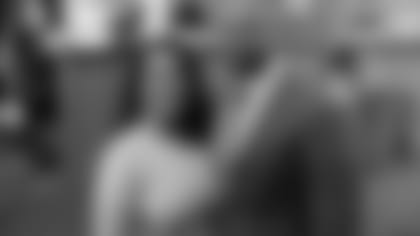 Alexander, who was joined by his wife Manjanique, as well as his uncle and cousin, was humbled to receive such a prestigious award in the historical church. Not only is Ebenezer Baptist the place where Dr. King presided as co-pastor from 1960-68, alongside his father, Rev. King, Sr., it served as a source of solace and hope for many during the American Civil Rights Movement. An Atlanta native, Dr. King's influence is still widely felt throughout the church, which now consists of over 6,000 members, the city and the world.
As he sat in the crowd, listening to Dr. Warnock's sermon, Alexander couldn't help but envision Dr. King and his legacy – one that's been an inspiration for him. The Bills 2018 Walter Payton Man of the Year, Alexander strives to live his life in a similar manner.
"It was unique experience," said Alexander in reflection. "You know, right across the street, Martin Luther King Jr.'s grave is there. So, to be able to go over there and see that, as well as sit in the original church, and you can hear some of his sermons and just kind of take it in and think about [how] a lot of great change was cultivated in that building, [was surreal]. So, it was kind of cool to actually see it instead of just reading about it in a book."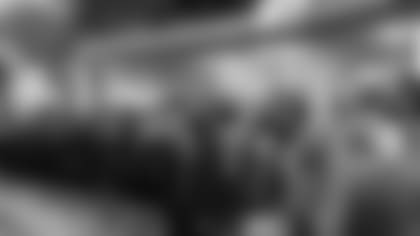 A distinguished guest, Alexander was able to enjoy the full experience alongside with the rest of the church's members.
"No, we didn't have to speak," he said. "We just had general conversations with the pastor and then the congregation in passing… I would've liked to just to say thank you and show my gratitude, and obviously just to recognize God and everything that people like Martin Luther King [Jr.] has provided us as far as a platform, as well as my uncle who actually attended the ceremony…who really played a huge role in why I serve today."