Marshawn Lynch is coming back to where his NFL career began!
Lynch will be the Bills' Legend of the Game for their Week 11 matchup against the Colts.
The Bills' 2007 first round pick and five-time Pro Bowl selection will be at Highmark Stadium on Sunday to interact with Bills Mafia and get them fired up before kickoff.
In addition, Lynch will be a part of the Legend of the Game giveaway which will take place during the game. To be eligible for the giveaway, fans need to download the Buffalo Bills Mobile App, create a profile and attend the game.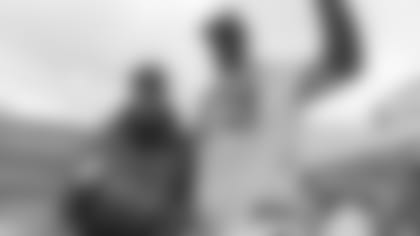 At the previous home game against the Dolphins, Legend of the Game, Ruben Brown delivered an autographed football to the promotion winner and took pictures with them.
This giveaway will take place for each of the remaining home games of the season.