Bills fans with sensory processing disorders, like autism and post-traumatic stress disorder, will now be able to enjoy Bills games even more, as New Era Field is now a certified Sensory Inclusive space.
"We are always reviewing ways to improve the fan experience for everyone that attends our games and our Guest Services team identified that some of our fans have sensory processing needs," said Buffalo Bills Vice President of Operations & Guest Experience, Andy Major. "The Bills are excited to now provide sensory inclusion bags at New Era Field and we have implemented special training of our staff to further help fans with invisible disabilities and/or sensory processing."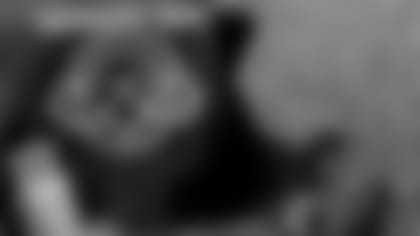 The sensory inclusion bags, which provide help if someone were to have a sensory episode, contain a variety of items such as visual cue cards, a lanyard and fidget toys including a stress ball, a mesh tube with a marble in it and a tangle toy. They can be found at each Guest Service booth at New Era Field and can be rented by guests during a game free of charge by presenting their license. Additionally, there will be five weighted pads, located throughout New Era Field, available with the sensory inclusion bags upon request. New Era Field will also have signage located near each Guest Service booth, as well as stickers on the ticket windows, so fans can easily identify the stations as Sensory Inclusive.
Although New Era Field is just the second NFL stadium to become Sensory Inclusive, Dr. Julian Maha, co-founder of KultureCity – the company that makes the bags – and father to a boy on the autism spectrum, explains that since the company's founding in 2014, approximately 200 venues across the country are now officially certified in the category.
The overwhelming positive response has made a difference for several reasons, he elaborated.
"I think it's really amazing. I think when you have a child or a loved one or friend that has a unique ability or a certain challenge, I think on your end you always struggle with two things," said Dr. Maha. "Number one, you try to figure out how you can equip them for future success and then the second thing is how you have the general community understand the challenges that you're going through, but also be accepting [and] inclusive of them to give them opportunities that all of us in the community enjoy but sometimes take for granted.
"So, I think to see this initiative really take root in our great country, and really see so many people come on board with this, is really a truly amazing thing because from a dad perspective, it gives me confidence knowing he's going to grow up in a world where he's going to fit in a lot better than he did 10 years ago. That's the beauty of it and the second thing is, we're not depriving him of experiences that the average child or individual might have…This opens up a whole world of experiences to him and helps him really integrate and become more part of the community and also the family that surrounds him as well."
For more information on game days at New Era Field, visit here.