To continuously improve the game day experience for fans at New Era Field, the Buffalo Bills are excited to introduce several new elements for the 2018 season. To make the most of your game day and to find out what's new for transportation options, pregame festivities, partner offerings and more, see below.
TRANSPORTATION
The Official Fan Shuttle of the Buffalo Bills, Rally offers affordable, luxury bus shuttles to New Era Field from more than 35 locations including Buffalo, Burlington, Hamilton, Henrietta, Mississauga, Niagara Falls, Rochester, St. Catharines, Toronto and more. Rally has partnered with the Bills to bring fans to the game in comfort with plenty of storage space for coolers and all other tailgating supplies, plush seats, video screens, a bathroom on board and a designated driver to get you to and from New Era Field safely.
This season, the New Era Field Uber Zone has changed locations. The new designated pick-up spot is located on the western end of the adjacent Erie Community College South Campus. The new location allows drivers a quick, convenient and safe way to exit the lot and merge onto either Southwestern Blvd. or Big Tree Road.
PREGAME
Tailgate Guys is a full service, hassle-free option that will enhance your game day experience. Equipped with tents, tables, chairs and satellite TVs, Tailgate Guys can provide all the necessary items for your tailgate. You also have the option of adding catering onto your reservation as well. Their services begin four hours prior to kickoff and remain open until two hours postgame. For more info, click here.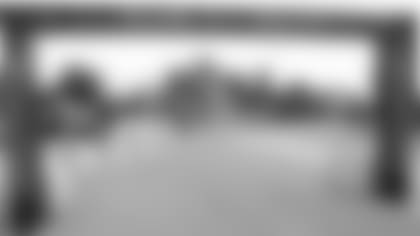 For the second consecutive season, the Buffalo Bills will give fans of all ages a chance to kick off game day right with the Billevard and Fan Zone. The Billevard, which is located on Abbott Road outside of The Bills Store parking lot near Tim Hortons Gate 5 and Pepsi Gate 3, will have expanded activities, in addition to the games, interactive booths, food trucks, and partner offerings featured each home game, for fans to enjoy.
New Era activation: Make sure to stop by the Billevard each home game to see what New Era has in store for fans! This week, New Era will be bringing a mechanical bull ride.
Giant helmet display: Fans will notice a giant helmet on the Billevard, which will feature Labatt products and some backyard favorites like cornhole.
Live music: At select games this season, fans will be able to get into the game day spirit with live music.
Virtual reality chairs: Take your game day up a notch with this fresh spin on virtual reality! The chairs, which are shaped like Bills helmets, will take you on a journey into the Bills tunnel and locker room, giving you a new perspective.
The Billevard is available to fans at 9 a.m. each game day and will remain open until kickoff. Fans can also stop by the Fan Zone, which opens at 9:30 a.m. and is located in the ADPRO Sports Training Center, for interactive games and photo opportunities.
FOOD & BEVERAGE
Lloyd, an iconic Buffalo-based eatery, is now offered at New Era Field this season. Burritos and "Tricked Out Nachos," with your choice of protein, as well as the "Reg Nach" are available in the Toyota and Pepsi Clubs and concession stands located in sections 109, 123, 131, 312 and 333.
There are two Jim Beam Bourbon Bar locations at New Era Field this year. One is located in the Pepsi Club and the other in the Dunn Tire Club. Both serve a variety of beer, wine and premium spirits with a focus on Jim Beam options. *You must be 21 years of age to enter. Fans, please drink responsibly. *
GUEST SERVICES
New Era Field now Sensory Inclusive:
Bills fans with sensory processing disorders, like autism and post-traumatic stress disorder, will be able to enjoy Bills games even more, as New Era Field is now a certified Sensory Inclusive space. The Bills are providing sensory inclusion bags at each Guest Service Booth at New Era Field. The bags, which contain a variety of items such as visual cue cards, a lanyard and fidget toys including a stress ball, a mesh tube with a marble in it and a tangle toy, provide help if someone were to have a sensory episode.
For more information on everything offered on game day at New Era Field, click here.