In advance of the 2019 football season, the Buffalo Bills have once again taken measures to improve fan safety and the game day experience at New Era Field through updates to the team's Bus and Limo Parking Lot policy. The revised policy states that fans who attend Bills games by way of bus or limo bus, will no longer be allowed to tailgate near their vehicle. Instead, they will be able to opt into one of several tailgating options available in the new, safe and fun tailgate atmosphere called "Tailgate Village." 
This new location, housed within the Bus and Limo Parking Lot, offers fans multiple tailgate packages to take advantage of. Based on fan feedback, the Bills worked closely with the Limousine Bus Taxi Operators of Upstate New York, Tailgate Guys and local law enforcement to create Tailgate Village. 
"We want to provide a safe and fun experience in the Bus and Limo Lot," said Bills Vice President of Operations and Guest Experience, Andy Major. "That's the overarching goal. We're working closely with Tailgate Guys, which is a Bills partner, who have the expertise in fan tailgating and group tailgating. They do this across the country at many of the largest colleges in the nation and they do it very successfully…So, we're excited to move forward with them, and we think they're going to do a great job with this."
In accordance with the NFL's best practices for security, on game day all Bills fans must have a game ticket to be in any of the Buffalo Bills owned and operated parking lots, including the Bus and Limo Parking Lot. In addition, tailgating after kickoff continues to be prohibited.
The revamped Bus and Limo Parking Lot policy requires fans to purchase their parking permits in advance through Tailgate Guys. Those arriving on game day without a permit, will not be granted access to the parking lot. Like the Camper Parking Lot, permits for the Bus and Limo Parking Lot will be sold on a first come, first served basis.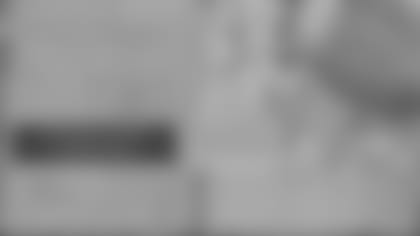 Furthermore, fans will also have different options that they purchase through Tailgate Guys.
For a nominal fee of around just $15 per person, fans in the Bus and Limo Parking Lot will receive a wristband granting them access to Tailgate Village. Each tailgate package also includes a parking permit. Once inside Tailgate Village, each group of fans will receive a tent, tables and chairs as well as help from Tailgate Guys to assist with setup. Fans will enjoy music provided by a live DJ and appearances by Billy Buffalo and the Bills Stampede.  
Fans who do not have a wristband on game days, will not be permitted entry into Tailgate Village.
The pricing for each of the three tailgate packages, which are based on the number of people in each bus or limo bus, are as follows:
Tailgate Package 1: Minimum of 12 and up to 20 passengers - $300
Tailgate Package 2: Up to 40 passengers - $600
Tailgate Package 3: Up to 60 passengers - $900
Fans have the option to enhance their experience in Tailgate Village through a variety of catering options provided by Delaware North for an additional fee, or they may bring their own food and beverage items for no additional cost.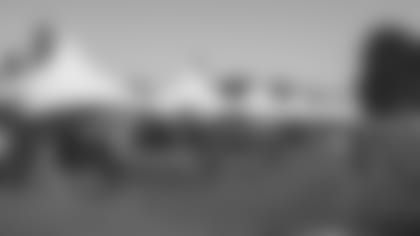 For buses and limo buses that are not tailgating, the cost to park will remain the same as last year at $100. Additionally, there will no longer be a deposit required when purchasing a permit for this lot. For limos with 11 people or less, the parking policy remains consistent with previous years.
For those who are not tailgating, there are several exciting activities on game day at New Era Field to take part in such as the Billevard, located on Abbott Road, and the Fan Zone, which is in the ADPRO Sports Training Center. In addition, fans may enter New Era Field 90 minutes prior to kickoff and visit Labatt Scoreboard Square, located under the scoreboard between New Era Gate 4 and Tim Hortons Gate 5, or the Miller Lite Brew Pub, located on the 100 level between sections 121-123.
"It's great. There is so much opportunity for responsible tailgating," explained Major. "The Buffalo Bills have some of the best fans in the NFL. Some of them, we have had issues with in the Bus and Limo Lot in the past and we just want to clean that up and make it safer. Tailgate Village will be another safe and fun option for fans to enjoy the pregame atmosphere."