Take a look around the ringwall at Ralph Wilson Stadium and you'll see player banners with pictures and names such as, "Freddy's Fanatics, Stevie's WingTeam, and The Manuel Crew." These banners hang proudly, as each season, Bills players donate season tickets to community agencies of their choice.
This year, eighteen players participated in the Community Season Ticket Donation Program. Players donated a record breaking number of 340 season tickets (3,060 individual tickets) to organizations such as the United Way, Carly's Club, the Wounded Warrior Project, Kid's Escaping Drugs, Buffalo Public Schools and various Boys and Girls Clubs throughout the Western New York Area.
"Speed kills," said Bills wide receivers Marquise Goodwin and T.J. Graham, who decided to do the program together as the Graham and Goodwin Gang.
"I have a disabled sister," said rookie Marquise Goodwin. "I felt like it would be a good cause to give back to the less fortunate."
"It's fun and exciting knowing you made an impact on someone," said Graham.
"It's cool to look out and see our banners while we're on the field, and having those kids in your section, hearing them cheer it means a lot to me," said Bills linebacker Arthur Moats.
Look for these player banners on-field at Ralph Wilson Stadium: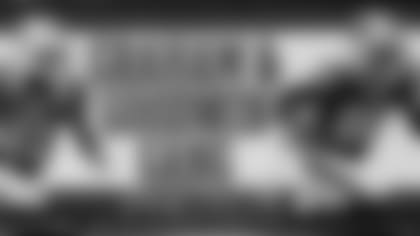 ](http://www.buffalobills.com/media-center/photo-gallery/Community-Ticket-Donation/d5d4ae41-6e4c-4414-88a4-c9aa429d1e14)Fred Jackson- Freddy's Fanatics
Aaron Williams-Aaron's Lion's Den
Leodis McKelvin-McKelvin's Billievers
Da'Norris Searcy-Searcy's Web
Stevie Johnson-Stevie's WingTeam
Stephon Gilmore- Gilmore's Blanket
Mario Williams-Mario's Superjits
Arthur Moats-Don't Cross The Moats
Manny Lawson-Manny's Maniacs
Alex Carrington-Mega Hands' Mega Fans
Jerry Hughes-Hughes' Hulks
Ron Brooks-Brooks' Brigade
Kiko Alonso-Kiko's Corillo
E.J. Manuel-The Manuel Crew
T.J. Graham and Marquise Goodwin-Graham and Goodwin Gang
A special thank you to all Buffalo Bills players who participated in this year's record breaking donation.