The Pro Football Hall of Fame released the list of modern-era semifinalists for the class of 2021, and there are two former Buffalo Bills on that list - wide receiver/special teams Steve Tasker and linebacker Cornelius Bennett.
For Tasker, who played for the Bills from 1986 through 1997, this will be the eighth time he's been selected as a semifinalist. He was selected as a semifinalist in 2004, 2008-2010, 2012-2013, 2020 and now 2021. Tasker was a seven-time first-team All-Pro, and Pro Bowler. He was an exceptional special teams gunner and has 2,159 career all-purpose yards and nine touchdowns.
Tasker was named to the Bills Wall of Fame in 2007. He currently is a member of the Bills broadcast booth along with John Murphy and co-host's One Bills Live along with Chris Brown.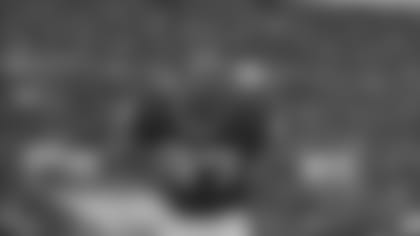 Bennett played for linebacker for Buffalo from 1987 to 1995, and this is his first year he has been selected as a semifinalist. He was a five-time Pro Bowler and was selected a first-team All-Pro in 1988. He finished his career with 71.5 sacks - 52.5 as a Bill – seven interceptions, 31 forced fumbles, 27 fumble recoveries and two touchdowns. Bennett also played for the Atlanta Falcons and the Indianapolis Colts after his time in Buffalo.
The next step for these two players will come when the selection committee for the Hall of Fame shrinks the list of 25 semifinalists to 15 finalists in January. The HOF Class of 2021 will be determined and announced at NFL Honors the night before Super Bowl LV in Tampa, Florida.