When it comes to Bills fans, the words "dedicated," "loyal," and "passionate" usually come to mind. For 20-year Season Ticket Member Mike Votano however, these words fall short in describing how devoted he is to his favorite team.
To sum it up, Votano has traveled 20,000 miles over the last two decades to New Era Field for every Bills home game. That total doesn't account for the two road games that he and his wife Vickie go to each year and the games he attended before he was a Season Ticket Member.
A Johnsonburg, Pennsylvania resident, Votano didn't always call himself a Bills fan, but he can remember the moment he became one.
"We're 100 miles from the stadium where we live and I started becoming a Bills fan back in 1980 when I started working in Bradford, Pennsylvania," said Votano. "I started going there with a bunch of guys from work and then I just started liking it..."
As for the final hook? His favorite all-time player Bills Hall of Fame quarterback Jim Kelly, of course.
"Jim Kelly [is what hooked me]," he said. "He's from our neck of the woods…"
Once he aligned himself with the Bills, there was no turning back for Votano. With years' worth of memories and tons of Bills memorabilia, he did what any true Bills fan would do, create a room to display it all.
Fully decked out with signed photos, gloves, helmets, and just about everything you could imagine, Votano's basement is a Bills fan's dream.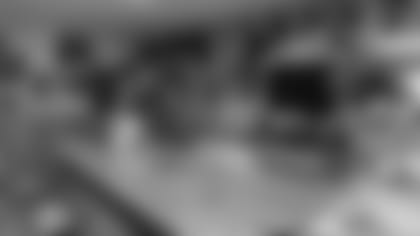 "We have a bar down there. We have gloves from different football players," he explained. "You name it. We have Kurt Warner, Hines Ward, Jim Kelly…almost every Buffalo Bills [player], we have some kind of autograph or something."
During the football season when he's not spending time in the Bills cave, Votano is at New Era Field with Vickie and about 20 of his closest friends – his second family.
"We meet up with probably 15 or 20 people from our town," explained Votano. "We've been going for so many years that everyone from our town started coming and tailgating with us…"
From the drive in to the tailgate, game and everything in between, the Votanos relish the entire experience – even the unpredictable weather.
"I just like being there and watching every game," said Vickie. "We don't mind the weather. We don't care if it's cold or raining. We like every part of it."
Embracing the elements, it makes sense that one of the couple's favorite Bills moments came in 2017. With snow falling in historic amounts, Mike and Vickie watched from their seats in Section 134 as the Bills defeated the Colts, keeping the team's playoff hopes alive. A photo from the iconic matchup is now hanging proud in their Bills basement.
As the Bills get ready for a 2019 season, the Votanos are already excited to cheer them on.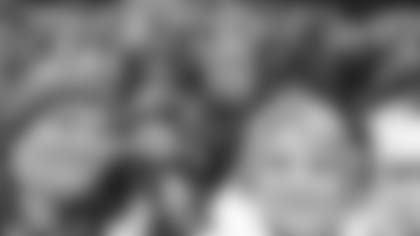 The Buffalo Bills would like to thank Mike for his many years of being a loyal Bills Season Ticket Member and our Season Ticket Member of the Month. In addition to Mike being selected as a Season Ticket Member of the Month, he will receive a club seat upgrade an autographed item and select Bills merchandise.
If you would like to submit a nomination for a Bills Season Ticket Member of the Month, please fill out the form located here.