Sit back, for a second, and imagine that you're building a house. While it's only natural to think about the finished product, you must first lay a strong foundation, a base that will help your home stand tall through any adversity it may encounter.
Though the actual 'home' is far from completion, the base that head coach Sean McDermott and general manager Brandon Beane have built in Buffalo is rock solid, a foundation on which the duo hope to build a mansion.
It's taken McDermott and Beane less than two years to completely revamp the Bills' roster in their image. Only 12 players on Buffalo's current 53-man roster were on the team when the two executives arrived in the 2017 offseason.
Included in the duo's roster overhaul was a youth movement, a concerted effort to get younger at just about every single position. Over the past 20 months, the Bills have acquired franchise players at quarterback, linebacker, and cornerback among other key positions - establishing a young core that Buffalo hopes will ultimately transform the team into a perennial contender.
The Bills' future is bright, only made brighter by the fact that their foundational players have made immediate impacts.
"I think they just brought us in to just help the team," said Levi Wallace, an undrafted cornerback who made his NFL debut in Week 10. "They do a good job of drafting here and bringing in undrafted guys. Hats off to the coaching staff, just getting us in the right positions to make plays."
Wallace is just one of a myriad of young players who have carved out roles for themselves in Buffalo's lineup. Seven first-or-second year players started for the Bills' in their Week 10 matchup with the Jets. First and second year players have played approximately 34 percent of the team's snaps this season - that percentage is the fourth-highest total in the NFL through Week 10.
Table inside Article

| TEAM | TOTAL SNAPS | 1st/2nd TOTAL SNAPS | 1st/2nd % of SNAPS |
| --- | --- | --- | --- |
| 1. Indianapolis Colts | 13,837 | 5,801 | 0.419 |
| 2. San Francisco 49ers | 13,035 | 5,030 | 0.386 |
| 3. Cleveland Browns | 16,125 | 5,584 | 0.346 |
| 4. BUFFALO BILLS | 14,290 | 4,829 | 0.338 |
| 5. LA Chargers | 12,342 | 3,873 | 0.314 |
Consistently hitting on draft picks has allowed Buffalo to build up its young core. Five out of the six players that the Bills selected in the 2017 draft, McDermott's first at the helm of the team, entered the 2018 campaign with starting roles. Five of the players that Buffalo landed in the 2018 draft have started games for the team this season.
Buffalo's current lineup is a who's who of young talent with tremendous upside. Josh Allen, the 22-year-old with a strong arm and limitless ceiling, tops the team's depth at quarterback. If you look at his offensive line, you'll see Dion Dawkins and Wyatt Teller manning the left side, two recent draft picks that have already earned starting roles.
If you focus on the receiving corps, you'll see a young, hungry group that has stepped up in recent weeks. Zay Jones, whom the Bills selected in the second round of the 2017 draft, is currently experiencing a breakout sophomore campaign, leading the team in receptions (37) and receiving yards (392) through 10 games.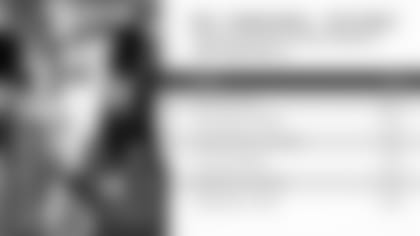 Flip over to the defensive side of the ball, and you'll see an incredibly talented unit that has franchise-caliber players at nearly every position. Tremaine Edmunds, the centerpiece of Buffalo's defense, leads the team in tackles midway through his rookie campaign (49). The middle linebacker is already playing at an incredibly high level, and he has nowhere to go but up - the former Virginia Tech Hokie is only 20 years old.
Lined up next to Edmunds is Matt Milano, a second-year defender who won the team's starting weakside linebacker job late in his rookie season. Milano has unexpectedly developed into a defensive cornerstone for the Bills, a playmaking linebacker with a tremendous nose for the ball.
Tre'Davious White, Buffalo's first-round pick in the 2017 draft, headlines the secondary. The former LSU Tiger has started every single game throughout his NFL career, and he's been incredibly effective in most of them.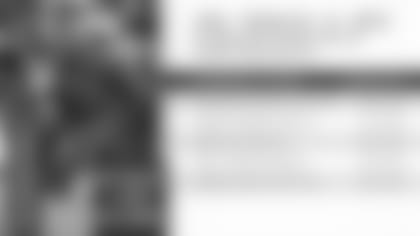 Most of the players that make up the Bills' young core have already won starting jobs, allowing them to pick up valuable in-game experience early in their careers. These reps allow them to grow not only individually as players, but as a team, as well, consistently jelling and developing chemistry with one another.
Rookie nickel cornerback Taron Johnson feels as though this bodes well for the future of the organization.
"It's great," Johnson said. "We have the opportunity to build. I feel like we're all going to continue to progress and get better. It's good that I'm getting all of these reps when I'm younger to build for the future."
While a 3-7 record is a far cry from where some expected the Bills to be at this point in the season, the 2018 campaign may end up being one of the most important in team history. The season may go down as the year in which Buffalo's young foundation gained experience and learned from adversity, allowing the team to move forward and achieve greatness.
"The one thing I want to do is keep on building," rookie guard Wyatt Teller said. "Keep on getting better. Truthfully, I want to be the best player I can be so that we can get a championship here in Buffalo. That's important.
"Right now, it's kind of bleak, almost, but it doesn't mean anything for the future. Right now, we're worried on [this season], I don't want to push anything more toward the future. But, being a young guy, it's hard not to look at the future. I only see our way up. It's going to take time, and like coach said, 'trust the process.' It's going to be a process."