Family Friendly Information
Family Friendly Information
Baby changing tables are in most Men's and Women's restrooms throughout the stadium.
Entry Process & Ticketing Information for Children
Gates:
Highmark Stadium has six (6) main entry gates that open 2 hours prior to kickoff
Highly recommend arriving to gates 30 minutes prior to opening to avoid long lines
Gates 2, 5 & 6 are the busiest
Gates 4 & 7 are the least busy
Re-Entry:
Re-entry to the stadium is prohibited. Guests who leave Highmark Stadium may not re-enter using the same event ticket. In the event of an emergency, please visit a Guest Service Booth.
Re-entry to an enclosed club or suite area is permitted for appropriately ticketed guests. Club seat ticket holders who leave their respective area and plan to return must receive a wristband prior to exiting the club. Guests without a valid ticket will not be readmitted.
Security Screening:
Each guest will walk through a Magnetometer, which is a device that measures magnetism—the direction, strength, or relative change of a magnetic field at a location.
The Buffalo Bills encourage fans not to bring any bags, however bags are permitted within the following guidelines. One clear bag no larger than 12" x 6" x 12" or clutch purse no larger than 6.5" x 4.5".
Ticketing Information
Ensure you have your tickets saved to your digital wallet before arriving to the gate
Transfer tickets to those in your party prior to arriving at the gate, if applicable
All children two years of age and older must have a ticket
Children under the age of two do not need a ticket and are expected to sit on an adult's lap during the game
Buffalo Bills No Alcohol Corner:
Sections 225, 226 and 227
There is a ZERO tolerance policy regarding profanity and alcohol consumption these sections
Violations of this policy will result in an immediate ejection
M&T Family Zone:
Located in section 105
Section 105 provides a family friendly experience with added security, specific giveaways and family friendly programming
Ticket holders will receive a pre-game welcome kit as well as a gift during the game
This section is not a ZERO Tolerance section for profanity and alcohol
One on each side of the Miller Lite Brew Pub
Across from sections 120 and 123
The First Aid rooms can also be used for any accessibility or family needs
Family Specific Permitted and Prohibited Items
Permitted:
Bottles, Juice Boxes – when accompanied by a child and/or infant and items necessary for medical purposes
Breast Pumps – please email our Guest Services team at guestservices@bills.nfl.net to notify us of specifics including expected gate entry location and time
Blankets and/or additional clothing – will be searched by security
Food – unopened, single serve containers carried in an approved size clear plastic bag
iPads and tablet devices
Medications (i.e. epi pens, insulin, etc.) – please call BB-TICKS and/or email guestservices@bills.nfl.net to notify us of specifics
Prohibited:
Diaper Bags – please email our Guest Services team at guestservices@bills.nfl.net with specifics including expected gate entry location and time. This information will help our security and Guest Services team members prepare to search and approve these special exceptions.
Strollers – There is no storage room available and they pose a hazard when left in aisles, concourses, or seating areas
Umbrellas
For more information on permitted and prohibited items, please visit https://www.buffalobills.com/stadium/gate-entry-and-permitted-items.
Northside – located under the west end ramp to the 300 Level, entrance on the exterior of the Pepsi West Club
Southside – located under the east end ramp to the 300 Level, entrance on the exterior of the Dunn Tire Club
Gluten Free food and beverage options are available at the concession stand in section 107
If a guest has specific dietary need and needs to bring in special food items, they should contact guestservices@bills.nfl.net before coming to a game
Highmark Stadium does not have "peanut free" zones
Bills Buddy:
Parents or guardians bringing their children or individuals to Highmark Stadium can register for this program. Parties are encouraged to register at any Guest Service Booth, with a Guest Service Ambassador at entry gates, or on the Billevard. If parties become separated, identifying wristbands and information will help in the reuniting of separated parties.
My 1st Game Certificates:
Guests attending a game for their first time at Highmark Stadium can receive a certificate from the Buffalo Bills commemorating their first game. Certificates are available at any Guest Service Booth and a Guest Service Ambassador can assist with placing the guest's name on the document.
Responsible Fan Program:
As part of Bud Light's Good Sport Program, guests who are 21 years of age or older and either pledge to not drink alcoholic beverages at a Bills game or to drink responsibly and take alternative transportation home. Guests can register via the Bills Mobile app or by visiting a Guest Service Booth or Kiosk.  Participants will receive ONE drink coupon for a free Pepsi product or O'Douls.
Sensory Inclusion:
Guests with sensory needs may check-out a Sensory Inclusion Kit from any Guest Service Booth. Kits typically include noise-cancelling headphones, fidget toys, emotion/temperature card and a KultureCity VIP Identification Card. Guests in need of a quiet space should be directed to the Admin Building Lobby where they will be escorted to our Sensory Room.
Stickers:
Guest Service Booths have a variety of sticker options available for all fans.
For more information, please visit any of our Guest Services locations on game day.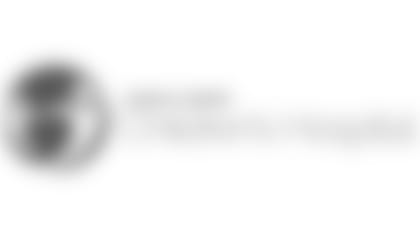 The Oishei Children's Hospital-branded lactation rooms give moms the choice of a clean, quiet and private space to nurse and pump breastmilk.
Locations:
Dunn Tire Club, southside
Pepsi West Club, northside
Directions:
Southside – enter the Dunn Tire Club nearest to Gate 2, room is located to the right adjacent to the Women's Restroom; ask a Ticket Taker to assist with the door
Northside – enter the Pepsi West Club nearest to Gate 7, room is located to the right, adjacent to the Women's Restroom; ask a Ticket Taker to assist with the door
Room Details:
Each room is equipped with comfortable furniture, a changing station, dimmable lighting, and resources
More information can be found in the Mamava app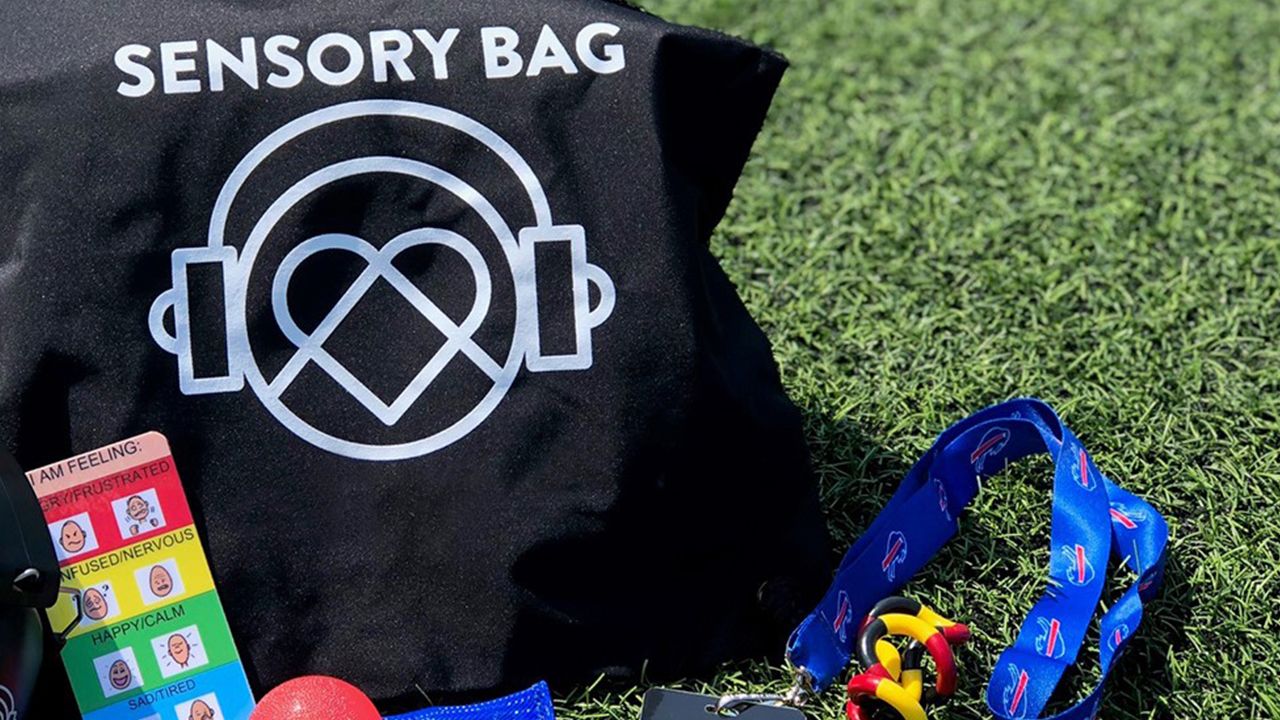 Bills fans with sensory processing disorders, like autism and post-traumatic stress disorder, will be able to enjoy Bills games even more, as Highmark Stadium is a certified Sensory Inclusive space. The sensory inclusion bags, which provide help if someone were to have a sensory episode, contain a variety of items such as visual cue cards, a lanyard and fidget toys including a stress ball, a mesh tube with a marble in it and a tangle toy. They can be found at each Guest Service booth at Highmark Stadium and can be rented by guests during a game free of charge by presenting their license. Additionally, there will be five weighted pads, located throughout Highmark Stadium, available with the sensory inclusion bags upon request. Highmark Stadium will also have signage located near each Guest Service booth, as well as stickers on the ticket windows, so fans can easily identify the stations as Sensory Inclusive.
Pyro/Fireworks:
Fireworks are set off with 1-hour to kick-off from the West End Suites roof
Pyro and smoke take place on the field during player introductions
Pyro shoots out of flags in all four-corners of the field after a Buffalo Bills touchdown and/or field goal
FREE Sunscreen Dispensers
Northside – Attached to the wall outside Guest Service Booth 112
Southside – Attached to the wall outside Guest Services Booth 133
Water fountains are not available anywhere inside Highmark Stadium. Guests who need water should visit any concession stand or Guest Service Booth.