The Bills added wide receiver Rico Gafford and defensive tackle Joey Ivie to their roster on Tuesday by claiming them off waivers.
Buffalo has also placed Vernon Butler, Cole Beasley, Gabriel Davis and Star Lotulelei on the Reserve/Covid-19 list.
Gafford spent training camp with the Arizona Cardinals. Prior to Arizona, he played for the Raiders for three seasons.
Gafford has played in eight career games since coming into the league. He originally signed with the Titans as an undrafted free agent in 2018 out of Wyoming. Gafford played with Josh Allen at Wyoming as detailed in this story from The Athletic. He played cornerback in college and started his pro career as a cornerback. He switched to offense while he was with the Raiders in 2018.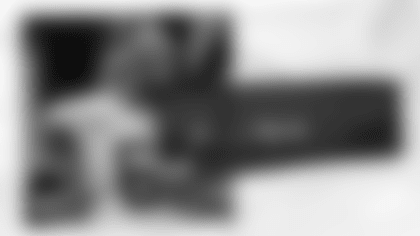 Ivie spent training camp with the Indianapolis Colts. Prior to the Colts, he spent 2020 with the Cleveland Browns. Ivie has also had stops in Tennessee, Kansas City, Seattle, Atlanta and Dallas.
The DT played in a career-high eight games with the Titans in 2019. Ivie was drafted by the Cowboys in the seventh round of the 2017 NFL Draft. He played collegiately at Florida.