The Bills announced that offensive lineman Jordan Devey and wide receiver Duke Williams will be elevated from the practice squad for Saturday's playoff game against the Indianapolis Colts.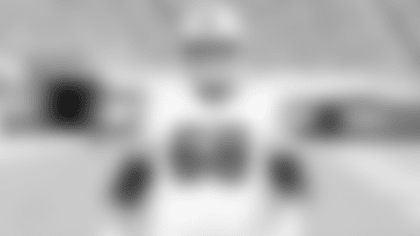 Devey will be eligible to see action in his second game as a Bill. He a in his seventh NFL season and has played in 45 career games including one playoff game for the Kansas City Chiefs in 2017.
Williams is also eligible to appear in his second game of the season. He saw action in the Jets game on Oct. 25. Williams also has a chance to play in his second playoff game. Last season, Williams had four receptions for 49 yards in Buffalo's playoff game against Houston.