The Bills added two players to their roster this week. Running back Kerrith Whyte and cornerback Tim Harris have signed with Buffalo.
Whyte, 5'10 and 204 pounds, most recently spent time with the Lions and has also played for the Steelers and the Bears.
In 2019, he played in six games and totaled 24 carries for 122 rushing yards while playing for the Steelers.
Whyte was drafted by Chicago in the seventh round of the 2019 NFL Draft. He played collegiately for Florida Atlantic University and backed up Bills running back Devin Singletary.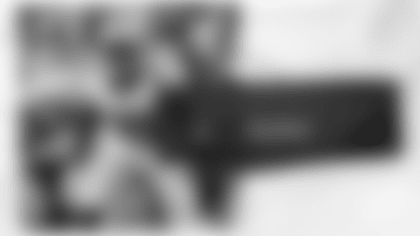 Harris, 6'1 and 205 pounds, played for the 49ers in 2020. The corner saw the field in two games last season.
Harris was drafted by San Francisco in the sixth round of the 2019 NFL Draft out of Virginia. He spent the 2019 season on the injured reserve.
To make room for the new players, the Bills placed guard Forrest Lamp on injured reserve and waived/injured wide receiver Duke Williams.