1. Josh Allen wants to achieve this goal for the city of Buffalo
On Thursday, KISS 98.5 held its KISS Cares for Kids Radiothon to raise money for the Oishei Children's Hospital. Bills quarterback Josh Allen dropped in to show his support and help raise awareness for a cause that is very close to his heart. During his chat with hosts Janet Snyder and Nicholas Picholas, Allen talked about what he's noticed about the City of Buffalo since he's been here and how he wants to bring the city the Super Bowl victory that it deserves.
"What I notice about it, every year it seems to be our year," Allen said. "Just the excitement, the energy, the hopefulness before every season is just unmatched. Obviously, as players, we know about the early 90s and what Jim Kelly, Thurman [Thomas], Andre Reed, Bruce [Smith], what they brought and Steve Tasker, who should be in the Hall of Fame - by the way. The city, it was buzzing back then, and we hear all these stories. So, the plan is to get us back to that feeling of the early 90s and to give the city of Buffalo what they deserve and that's a Super Bowl. We're working extremely hard to get to that point. We got to the AFC Championship game last year which, it's close but it's not good enough and the job's not done yet. Our mindset is that we got to continue to work and find ways to try to edge out our opponents. Whether it be in the offseason or during the season, adjusting within in during games. But again, our main goal is to win the Super Bowl and have a big ole parade in downtown Buffalo."
2. NFL announced offseason workout dates for the Bills
The NFL announced the offseason workout program dates for all 32 teams on Thursday. The voluntary nine-week program will be conducted in three phases. Phase One started on April 19 and will run until May 14. During this time, the focus is on strength and conditioning with more work being done through virtual meetings. The Bills will host their rookie minicamp next week from May 14-16. Phase Two begins on May 17 and runs until May 21, and during that time on-field workouts begin but will focus on non-contact individual player instruction. Phase Three will start on May 24 and run through June 18. During this phase, in-person meetings will begin and there will be a total of 10 days of organized team practice activity. All the dates are below: 
Rookie Minicamp: May 14-16
OTA Offseason Workouts: May 24-25, May 27, June 1-2, June 4, June 7-8, June 10-11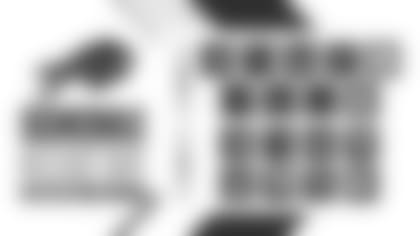 3. Two Bills games land on the NFL.com list of top 10 games of the 2021 season
The 2021 NFL Schedule Release is less than a week away and even though the matchups are known, it's exciting to find out when the games will be played. Around the NFL writer Nick Shook came up with a list of his top 10 games of the 2021 NFL season and not one but two Bills games made his list.
7) Buffalo Bills at Tampa Bay Buccaneers
If the Bills are looking for a test of their true ability -- one that doesn't have "KC" on its helmet -- they'll receive one in the form of the defending champions. After losing by two touchdowns to the Chiefs in the AFC title game, Buffalo sat at home and watched the team that just defeated them get its doors blown off in the Super Bowl. The team that delivered the beatdown is on Buffalo's schedule this season. It's time to see how the surging Bills stack up.
Buffalo won't be meeting a complete stranger in this game, either. Tom Brady single-handedly ruined Western New York's hopes for two decades, save for a stray upset win with Drew Bledsoe at the controls, and it's about time a strong Bills team attempts to avenge its many losses at the hands of the greatest of all time. Tampa Bay, meanwhile, gets a chance to further prove its supremacy by taking on the AFC's runner-up a year after dominating its champion.
3) Buffalo Bills at Kansas City Chiefs
Last season's AFC Championship Game got off to a promising -- if not stunning -- start before Kansas City's offense woke up and removed any real intrigue. It was a disappointing end to what was initially billed a high-flying conference title game between the reigning champions and perhaps the only AFC team equipped to keep pace with them.
Instead, it was largely a flop. But after an offseason in which the Bills quietly added in areas of need and the Chiefs impressively revamped their offensive line, this rematch of two top-tier squads could give us a much more entertaining showdown, set to once again take place at Arrowhead. Can Josh Allen outduel Patrick Mahomes? Will we get more defensive resistance from the Bills this time around? Might this be a key result that could sway the conference's seeding? Check back in for the answers this fall.