1 - Keith Ford: This is only the beginning
Keith Ford has scratched and clawed for every opportunity he's ever received.
"Always had to work for what I have," the Buffalo running back said after being promoted to the active roster. "I work for everything, and that's only going to continue, because this is only the beginning."
With LeSean McCoy's Week 15 status up in the air, the Bills signed Ford from their practice squad on Wednesday morning. The undrafted rookie's road to the active roster was long and tumultuous, but a little hard work has never scared Ford.
The 24-year-old's strong work ethic was instilled in him at a young age.
"Growing up and seeing my dad, just the stories," Ford said. "I live at home with both of my parents. Just seeing my parents work; my mom used to work as a bank manager. She only has a high school diploma. To see her work and get up to that point. She worked late. My dad, military, he went to school and got his graduates degree. When I was a kid, I saw that."
Many analysts had labeled Ford a future NFL star as he entered college. After a promising freshman campaign at Oklahoma, the former five-star recruit had his sophomore season derailed due to a leg injury. As he saw his spot on the Sooners' depth chart begin to slide, Ford transferred to Texas A&M, where he put up a respectable 1,217 rushing yards over two seasons.
Ford went undrafted after constructing a senior season in which he scored a career-high 12 touchdowns. It was then that he inked a deal with the Bills, and ever since, his strong work ethic has stuck out to the coaching staff.
"Keith, for a rookie, has worked extremely hard since day one," head coach Sean McDermott said. "[He] continues to earn the right, so we brought him up this week."
Now finally sitting on an NFL roster, Ford will not let himself get complacent. Instead, he'll continue to do something he's done throughout his entire life - work.
"A lot of people are like, 'Hey Keith, don't get comfortable,'" Ford said. "This is only the beginning. Now I have to work harder."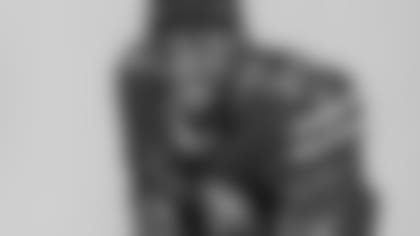 2 - McDermott sees offensive identity taking shape
After a rough start to the 2018 campaign, Buffalo's offense has finally found its footing.
The unit stumbled out of the gate, totaling less than 200 net yards in two out of their initial four contests. A tough midseason stretch saw the team fail to score a touchdown through the air in three consecutive losses. The struggles that come with deploying a young and inexperienced offense were made evident.
The group has found new life over the past several weeks, however, consistently surpassing the 300-net yard mark. They've hit the 400-net yard plateau twice in their past four games.
"Overall, I feel like over the last four weeks since the game before the bye, I've seen us start to develop an identity on offense and I think the numbers support that," said head coach Sean McDermott.
Though the offensive resurgence started with Matt Barkley under center, rookie quarterback Josh Allen has been the architect of the group's emergence. Since returning from injury in Week 12, the passer has put his elite arm strength and athleticism on display, consistently making plays both through the air and on the ground. Allen has picked up 932 total yards over the past three games - just 55 fewer than the 987 yards he totaled over his first six appearances.
The emergence of Allen as a reliable playmaker with his arm and his legs has allowed Buffalo's offensive unit to expand their weekly plans and be more unpredictable.
"I think, for the most part, he's been on time with it," McDermott said. "He's letting routes develop. If there's separation, great, if there isn't, then he's got to do something with the ball to create a play for us. Again, if he was doing that early, we're not developing him nor the offense in the system.
"But overall, I feel like, over the past four weeks since the game before the bye, I've seen us start to develop an identity on offense, and I think the numbers support that."
3 - NFL Network analyst 'likes what Buffalo is doing'
Throughout the past three weeks, quarterback Josh Allen has accounted for 84 percent of Buffalo's offensive production.
The rookie has been directly responsible for 932 of the team's 1,110 net yards over that span. The 22-year-old has completed 44 passes for 597 yards over the three-game stretch, this in addition to picking up 335 yards on the ground. Only Giants' running back Saquon Barkley has rushed for more yards than Allen since Week 12.
Allen has been a league-wide topic of discussion over the past several weeks thanks to his consistently strong play. To some, the last three games have cemented Allen as a franchise-caliber player, someone who will remain at the forefront of the league's collective mind for the next decade.
NFL Network analyst Bucky Brooks feels as though Allen's potential is limitless, even comparing him to a former NFL MVP.
"It's funny, because people snickered when I compared him to Cam Newton in the draft," Brooks said during an appearance on NFL Network. "I thought that the Buffalo Bills saw some of that Cam Newton-like playmaking ability. They have been using it. I think the key for the Buffalo Bills - run, run, run. Let number 17 run around and make plays, it's worked for them."
Brooks thinks that Allen has surpassed expectations in his rookie season, and he also feels as though Buffalo's future is incredibly bright with the athletic passer under center.
"I like what Buffalo is doing," Brooks said. "I like the young quarterback. Even though he has to make some major improvements as a passer, he is making enough plays to give them a chance in the fourth quarter. That's all you can ask for with a rookie starter."