'Food deserts' and 'food desserts' may be one letter off, but they're on far different ends of the spectrum. Unlike the sweet feeling the latter may bring, the former has emerged as an issue here in the City of Buffalo, particularly on the Queen City's East Side. By dictionary definition, a food desert is an area, usually low-income, in which many residents cannot easily get to stores that sell affordable, healthful foods.
But Buffalo Go Green founder, executive director and CEO Allison DeHonney believes there's an even more appropriate term to describe what's adding to the City of Buffalo's most recent mark of a 28.8% poverty rate (third worst in the country). That number balloons to 43.4% for children here — second highest in the nation — according to Investigative Post.
"In this space, and when I say space I mean those who are working on food access, food justice, and food insecurity, and those who are trying to draw that direct line between what you eat and your health outcome, we're trying to move away from the term food desert," said DeHonney, whose run BGG since 2014.
" … The situation that we find ourselves in with food insecurity, etc., is not natural, it's systemic. It was created, it was intentional. So we're trying to have folks refer to the situation as 'food aparthied.' It lends itself to a clearer definition."
The Bills Foundation will donate $25,000 to Buffalo Go Green as part of the Better Together initiative.
DeHonney knows Buffalo qualifies for adding to the food aparthied due to the limits on public and personal transportation for those in the city. And when thinking of the trickle-down effect the low-socioeconomic status has on this population, that's why people like DeHonney and BGG's Director of Operations, Marilyn Rodgers, are doing all they can to bridge this specific gap within the community.
"Buffalo Go Green goes a little bit further than providing food for people," Rodgers said. "There are a number of food banks and pantries around, but if you compare what folks are provided — canned goods, white bread — as to what Buffalo Go Green stands for, you'll see a big difference."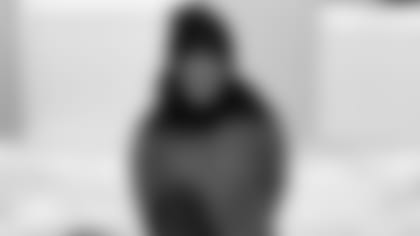 A major difference for the Glenwood Avenue and Dupont Street-based campus is its emphasis on providing locally-made, freshly grown, non-GMO and nutritionally sound foods. The concept behind this is to bring quality over quantity — limit health disparities in these impoverished neighborhoods by providing better food.
"Kids, if they eat right, their brain functions a lot better," Rodgers said. "We have elderly that can do more if they're able to address obesity, hypertension, diabetes, [cardiovascular] issues. And we can do that with proper food, and we go a little bit further as well with nutrition education and various education programs for all ages as well.
"You have to not only fill the tummy; you have to feed the mind, spirit and body."
Buffalo's poverty rate overall may be 28.8%, but that rate grows to roughly 39% when solely accounting for the city's East Side. All the tasks BGG takes on are needed to mitigate the struggles of an impoverished city.
"It is shameful, you can quote me on that. And we all, as every adult that resides in this city, should be ashamed of that," said DeHonney of Buffalo's high poverty rates. "And failing our children. Because it's not their fault, it is our fault."
Through the mobile market and its fruit and vegetable prescription program, BGG found that it services roughly 40,000 people per year in Buffalo. That number could grow exponentially once the organization opens its second holistic wellness and agricultural education campus on the corner of Zenner Street and East Ferry Street — a location two blocks away from Bailey Avenue and its 10 Metro bus lines — that will also have hydroponic greenhouses that operate all throughout the year.
Once completed, the new campus will also be partnering with Community Health Center of Buffalo, UB Dental and the Minority Bar Association of WNY on various projects. With many plans on the horizon, DeHonney is fascinated about BGG's future.
"Stay tuned for more information about our holistic wellness and agricultural education [campus]," DeHonney said. "That's our big vision. We have our daily goals, weekly goals, things we work on on a regular basis. But the vision for the organization is to have this wellness center built."