Every summer leading up to training camp buffalobills.com examines 25 of the more pertinent issues facing the team as they make their final preparations for the upcoming regular season. This year we wanted to focus on a few different areas that impact the team off the field in addition to what takes place on the field. From now until report day at training camp we'll address these subjects one at a time. Here now is the latest daily installment as we closely examine some of the answers the Buffalo Bills have to come up with between July 18 and the Sept. 7 opener at Chicago.
Bills Training Camp at St. John Fisher College, presented by Connors & Ferris, marks the official return of Buffalo football to the calendar. Here are 10 things to know about the summer home of the Buffalo Bills:
1. It's regarded as one of the NFL's best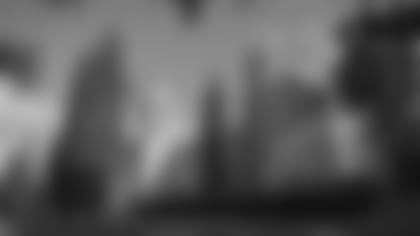 2. You won't have a problem getting there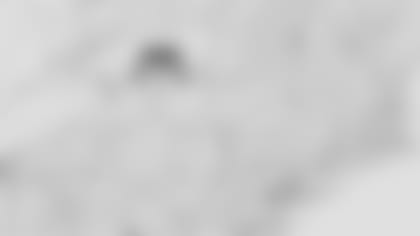 Easily reachable in a day's drive from Boston, New York, Philadelphia, Pittsburgh, or Cleveland, training camp is also nearby for Bills fans in Syracuse, the Southern Tier, and Greater Toronto areas. Once you arrive, shuttle buses from one of four nearby schools will transport you safely to and from camp for just $1 (under 12 and over 62 are free).
3. It's fan-friendly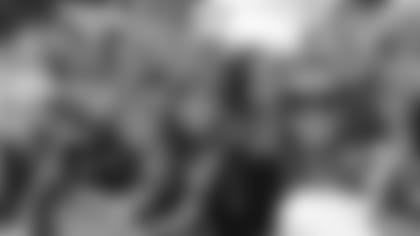 From interactive and inflatable games to a full offering of the latest Bills gear, you'll find everything you need to enjoy yourself if you step away from watching practice on the grass or turf fields. There are also plenty of food and beverage options nearby if you need them.
4. You're close to the action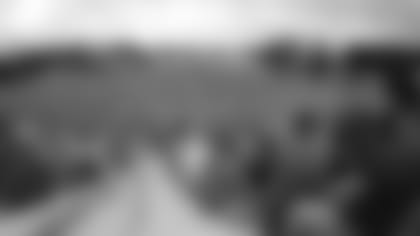 Whether it's having an item signed, or high-fiving your favorite player as he walks off the field, you'll be right in the heart of the action. With bleacher and wheelchair-accessible seating available in the grandstands, an up-close view of everything that happens on the field is easy to secure.
5. The facilities are great for an NFL camp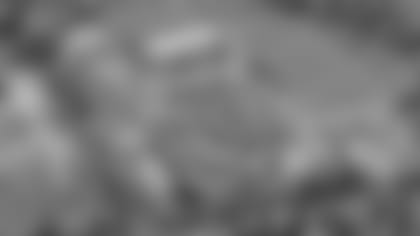 Take it from head coach Doug Marrone himself: "I don't think you could create a better scenario than what we have," he said after touring the setup for the first time last year. "I've been around (the NFL), and the facilities are outstanding. I think it's a great opportunity for the fans to get out and watch us practice."
The Bills utilize air-conditioned dormitories, first-class food service amenities and modern training facilities plus natural grass and artificial turf stadium fields. Improvements at St. John Fisher this year include a state of the art film and video room, and a brand-new turf field at Growney Stadium to match the playing surface at the Ralph.
6. Get comfortable, we'll be here a while.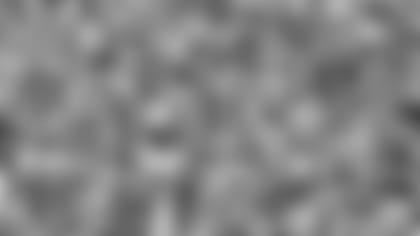 With the addition of the Hall of Fame game to the preseason schedule, the Bills will spend more time at Fisher this year, hosting a total of 20 practices over 32 days. The Bills will be the first NFL team to open camp when things kick off on on July 20 with one of seven night practices, and with seven more in the afternoon, and six in the morning, there's bound to be a fit for your schedule.
7. There are two practices that won't be at St. John Fisher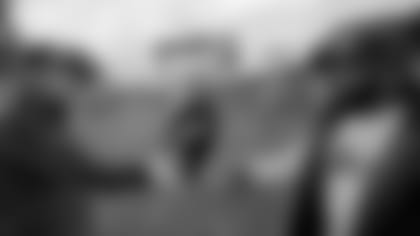 Just before their preseason game in Pittsburgh on Aug. 16, the Bills will travel to LaTrobe, Pa. for a pair of combined practices with the Steelers on Aug. 13 and 14. In what could be a rotating annual arrangement, the dual sessions are sure to bear watching this summer. "It's going to be very, very competitive," said linebacker Brandon Spikes of taking the field with the Black & Yellow. "We'll take advantage of the opportunity and get to see a good offense and good defense – they'll give us a good look so we can get better."
8. Expect some special guests
Every year without fail, several well-known personalities manage to make their way to camp. From national media members like Peter King, John Clayton, and Ian Rapoport, to former greats like Thurman Thomas and Jim Kelly, you never know who might show up to check out the Bills.
9. Move-in day is July 18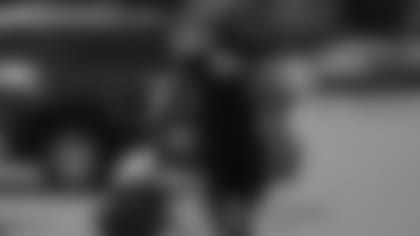 One of the most-discussed non-football days of the year: grown men carry pillows and blankets into college dorm rooms as players begin camp life. There are bound to be a handful of interesting items in tow - guitars, DVD and video game collections, and musical instruments - to keep the discussion going.
10. We'll have you covered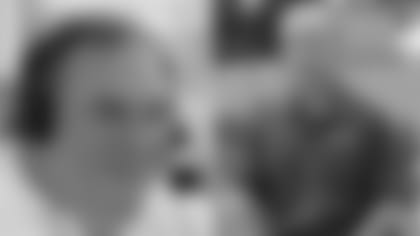 With nightly editions of The John Murphy Show, coverage and insight from Bills Insider Chris Brown, and unique off-the-field access from Alexandra Vitale, buffalobills.com will be your one-stop shop for everything related to training camp while the Bills take over the Fisher campus. Stay tuned online, on social media, and on the Bills Mobile app for coverage of of the Buffalo Bills, throughout training camp and beyond.