NEW Metal Detection Screening:Bills Fans, a new walk-through metal detection screening process is now in place at the stadium. Please be sure to arrive at the gates on time, 60-90 minutes prior to kick off for fan safety, and to expedite the gate entry process. For additional information on what you are and are not required to remove before proceeding through the metal detectors, see below.

Need to Remove: Cell phones, cameras, eyeglass cases
Do Not Remove:Keys, wallets, coins
Abbott Road Closing:11:00 a.m.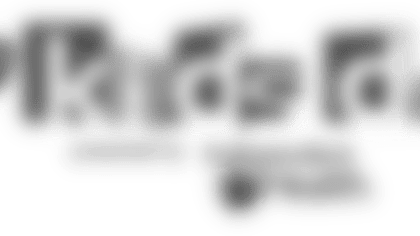 The Buffalo Bills will host the 16th annual Kid's Day Game, presented by Independent Health, the Official Health and Wellness Partner of the Buffalo Bills. The youth oriented game will feature several interactive activities, prizes and entertainment fit for the whole family. Bills fans under 14 years of age will receive a pair of Independent Health and Bills branded sunglasses, while supplies last.
As the Bills get ready for a 4:00 p.m. kickoff against the New York Giants, the Kids Day Game fun will kick off in Lot 5! Open from 12:30 p.m. until 3:30 p.m. this popular family destination will give youngsters the chance to show off their skills with a variety of inflatable games, such as the Quarterback Challenge, Super Slide, Punt Challenge, Rock Climbing Wall, Bills Cutouts, and Fun Buffalo Putt Putt.
Families can enjoy entertainment by Quizmaster Dennis George, Rollie Pollies, DJ Milk, face painting, a Buffalo Museum of Science exhibit and the STAMPEDE. At the Kids Day Game, creating lasting memories will be easy, and so will documenting them! Through DPM Souvenir Photos and Reilly Artwork caricatures, Bills fans will have the opportunity to take a piece of their experience home with them.
Food options include concessions provided by Delaware North. Additionally, select items will be available for purchase at special prices in the Sideline Clubs and concessions. The Kids Day menu will include Sahlen's hot dogs, Pepsi products (excluding AquaFina) and Snapple for just $2 each.
Buffalo Bills merchandise will also be available in Lot 5 at the Fan Wagon or you can visit The Bills Store located between New Era Gate 4 and Tim Hortons Gate 5.
The Kids Day Game will also feature partner activations by 100% Natural Beverages, GEICO, Snapple, Hunter's Hope, Subway, Independent Health, Republic Services, American Dairy Association, Windom Fire Company and Star 102.5.
A one stop shop for family fun, the Kids Day Game is the perfect weekend getaway. Don't miss out!
Pepsi Gate 3 & New Era Gate 4
716 Food Truck:The 716 Food Truck will be available throughout the game. Featuring dishes from the popular HARBORCENTER restaurant, this Buffalo favorite is sure to impress.
Labatt BlueZone: Labatt Blue West End Plaza
Looking for live music? We've got you covered! Check out "The Billievers" on the Labatt Blue Stage.
Dinosaur BBQ:Try the official BBQ of the Buffalo Bills!  The smokehouse will be fired up and ready to serve their award winning BBQ.
Close:Approximately one hour after the conclusion of the game
M&T Treats Fans to co-branded merchandise
M&T Bank is treating customers to exclusive team memorabilia to kick off the football season at the Buffalo Bills' game on Saturday, August 20th.
Fans who visit the M&T display booth outside Gate 6 can receive their choice of various Bills/M&T Bank branded goodies. Fans can also speak to an M&T Bank representative about opening a personal checking account on-site to receive a beach towel or scarf.  
Women and Children's Hospital of Buffalo Gate 7
Caricature Artist Dennis Reilly:Stop by and see Dennis Reilly at Women and Children's Hospital of Buffalo Gate 7 from 4:00 p.m. until halftime.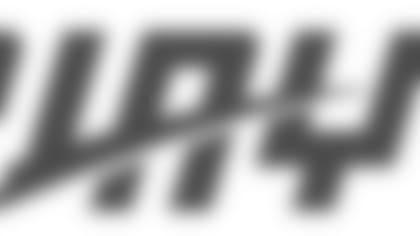 The Buffalo Bills will be celebrating the start of the youth football season at their game against the New York Giants by donating 2,000 complimentary tickets to local leagues and honoring USA Football Heads Up Football organizations on-field as a part of Play Football Month! In addition to scoreboard videos and on-field graphics celebrating Play Football Month, the following groups will be honored on-field for their support of the Buffalo Bills youth football safety initiatives:  
The Pittsford Panthers representing the Rochester, NY American Youth Football League will welcome the Bills to the field in Stampede Row.
The Town of Tonawanda Football Association freshman teams representing the Niagara Erie Youth Sports Association will stand with the Buffalo Bills during the singing of the National Anthem.
The Pioneer Wildcats and the Kane Tornadoes representing the Olean Area Youth Football League will scrimmage during halftime. The scrimmage is presented by DENT Neurologic Institute.