No. 21 – DE Ogbonnia Okoronkwo, Oklahoma
Okoronwko is the rare pass-rusher that is capable of working equally well against the run despite his smaller stature because of the way he uses leverage and his hands to get inside offensive linemen. He makes the Bills more athletic up front, just like Evans.
No. 22 – LB Rashaan Evans, Alabama
We're going with back-to-back defensive picks for the Bills here. Buffalo's defense started off the season incredibly hot, but eventually tailed off a bit. They can use help against the run, in particular, and Evans' athleticism should help on that front.
No. 2 (via trade) – QB Josh Rosen, UCLA
A year ago, the Bills were considering moving up in the draft for quarterback Mitchell Trubisky. Their new management and coaching staff in place this year could look for a similar move for Josh Rosen, a quarterback in whom they have shown substantial interest. Both of their first-round picks this year and a 2019 early round pick should be enough, and the Giants can move back and remain in win-now mode.
No. 21 – LB Rashaan Evans, Alabama
The big question for the Bills is what they're doing at QB. Will they package this pick and No. 22 to move up for one? Buffalo missed on LB Reggie Ragland(second rounder, 2016, traded to KC), but I think they go back to the well here. Evans is much more athletic than Ragland and really came on strong during the 2017 season for Alabama. He has great range in coverage and can play the run.
No. 22 – DT Da'Ron Payne, Alabama
Payne's sack numbers are underwhelming, but he's a disruptive interior player. Just turn on the national championship game film; he seemed like he was in the backfield most plays. I believe he can be an every-down defensive lineman in the NFL and get pressure on QBs frequently. He's also a playmaking run defender.
No. 21 – QB Lamar Jackson, Louisville
After Jackson learns the ropes from Tyrod Taylor, he'll use his strong arm and amazing speed to turn defenses upside-down.
No. 22 – C Billy Price, Ohio State
Eric Wood's career-ending injury makes finding a sturdy replacement like Price a must.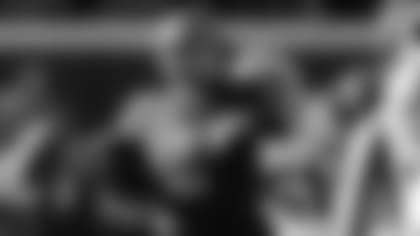 No. 21 – QB Mason Rudolph, Oklahoma State
…. A bit of a reach this early, Rudolph is big, athletic and talented, but needs more polish and consistency.
No. 22 – DT Harrison Phillips, Stanford
After landing their franchise quarterback a few picks earlier, the Bills turn their attention to the defensive line, where replacing the departed Marcell Dareus and the aging Kyle Williams is a priority. Phillips is a complete player who was one of the most productive interior defenders in all of college football last year.
No. 21 – C Billy Price, Ohio State
Price is a tremendously powerful drive blocker who can fill the void left by the injury to Eric Wood.
No. 22 – LB Rashaan Evans, Alabama
Evans has some injury concerns, but he's physical and fast. He can play inside or outside linebacker while also offering pass-rush help.
No. 21 – QB Mason Rudolph, Oklahoma State
If Sean McDermott values prototypical traits and intangibles in his QB1, Rudolph could be the guy for the Bills. The Oklahoma State star is a natural leader with the tools to be a long-time starter in the league.
No. 22 – CB Josh Jackson, Iowa A defense can never have enough ball-hawking cornerbacks with the size to match up with the league's big receivers.