Rich Gannon completed 34 of 38 passes for 352 yards on a Monday night in Denver in 2002. He threw three touchdowns and no interceptions. At one point, he threw an NFL-record 21 straight completions.
It was about as close to a perfect game as one could aspire to in the NFL.
"We were a pretty good offense that year," Gannon, who was named MVP after quarterbacking Oakland's NFL-best passing offense that season, said. "But it's fun, you know? It's not always that easy."
The term "perfect game" – usually reserved for the baseball diamond – made its way into football vernacular in the wake of the Bills' 47-17 playoff win over the New England Patriots on Saturday. The Bills became the first team in NFL history to go an entire game without punting, kicking a field goal, or committing a turnover. Their only drive that didn't result in a touchdown ended with a kneel.
Kurt Warner, the Hall of Fame quarterback who once held the NFL record for completion percentage in a single game, went to his "Study Ball" YouTube series to depict just how close Josh Allen had come to a flawless night during his 21-of-25 passing performance.
Former offensive lineman and NFL Network Brian Baldinger (see video below) referred to the Bills' effort as being "as close to a perfect game as you could play."
It's a tough act follow. But Gannon – who followed Allen's development closely during the past three seasons as an analyst for CBS – believes perfection might not be necessary.
"When they roll into Kansas City this week, it's not like they have to play perfect," he said. "You don't have to say, 'Well, the only chance they're gonna beat the Kansas City Chiefs is if Josh Allen throws for 350 and four touchdowns. I don't think so if you look at their supporting cast.
"I think it takes a clean performance. There's a difference. … If they go out and have a clean performance, I mean, I don't care who they're playing, where they're playing. They're going to be tough to beat."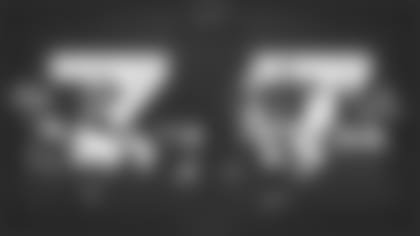 The Kansas City offense has been vaunted since it made its first of four straight trips to the AFC Championships in 2018. Buffalo's offense, with Allen in his rookie season, finished 30th that season in both total yards and points scored.
Since then, the Bills have developed an offensive cast capable of going toe-to-toe with the Chiefs. Since 2020, the Bills rank second only to the Chiefs in the AFC in total yards. The Chiefs rank second to the Bills in that same span in points scored.
The development is in part the result of a complete offensive overhaul conducted by general manager Brandon Beane and head coach Sean McDermott. Only three players from the 2018 offense remain: Allen, starting left tackle Dion Dawkins, and Swiss Army Knife receiver Isaiah McKenzie.
The team drafted running back Devin Singletary during the third round in 2019. He enters the playoffs amid a career-best stretch in which he's surpassed 80 yards rushing in four out of five games. Tight end Dawson Knox, drafted in the fourth round that same year, caught five passes for 89 yards and two touchdowns in the win over the Patriots.
The receiving corps was completely retooled through trades (Stefon Diggs), free agency (Cole Beasley and Emmanuel Sanders), and the draft (Gabriel Davis). All four caught passes and had double-digit receiving yards against New England.
The offensive line – completely rebuilt around Dawkins – has gone four weeks without allowing a sack.
"I wouldn't trade any of our guys for anybody," Allen said. "I respect our team and I appreciate everybody on our team. We're a team that works really hard in practice and we've been playing really good football as of late now."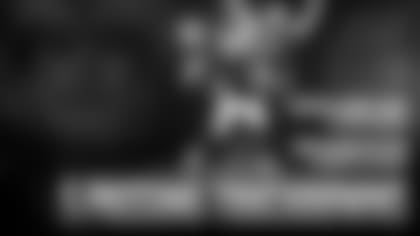 Allen's development has been at the center of it – a testament to both the quarterback himself and the offensive coordinator who helped bring him along.
Eric Mangini was a defensive assistant under Bill Belichick with the New York Jets before being promoted to a defensive backs coach when Belichick brought him to his staff in New England. Under Belichick, promotions came with a challenge: Find someone better than you to fill your former role.
Mangini, now a contributor to FS1, recalls Daboll interviewing with the entire coaching staff and showing up prepared with thoroughly detailed questions about a laborious position that entailed hours upon hours of film breakdown along with various miscellaneous tasks.
The role provided Daboll a defensive foundation before he shifted into a career on offense, including positions on Mangini's coaching staffs with the Jets and Browns. Mangini believes that background is invaluable while developing a quarterback.
"Josh Allen has developed as a passer," Mangini said. "It looks like he's developed in terms of the overall understanding of what's being done defensively, of the offense, of control of the offense. That growth is huge.
"He can still answer problems with his feet. But he's not limited to that. I think that hurts a ton of quarterbacks who come into the league with that being their greatest strength. That's a credit to Brian, a credit to Josh."
Mangini referenced a line from boxing trainer Teddy Atlas to depict the dangers of a near-perfect game: "Success is like a martini. It relaxes you."
"The last thing you want to do is relax moving onto an opponent like Kansas City," he said. "And what can happen to is when you go and watch the tape after a game like that, you can gloss over mistakes. I don't think Brian would let that happen."
In that way, Daboll is like his quarterback. The offensive coordinator shared an anecdote from practice during the week leading up to the Patriots game. Allen forced the team to re-run a route over and over until he delivered the ball exactly where he wanted.
"We're trying to get a little bit of work, and he's got to throw it four or five times just because it's not in the exact right spot," Daboll said. "That's what you really appreciate about a guy like him. He's going to work until he can't get it wrong.
"That's really the case with him. He's played a lot of good football for him. Got a lot of confidence, I've said that many times before. But he's never satisfied, and that's what you appreciate about him."