The Buffalo Bills announced several promotions in their front office and scouting department on Tuesday morning. Nine people have earned new titles in the organization. Below, Bills general manager Brandon Beane shared this thoughts on the moves and why it's important to promote from within. Here are five things to know about today's announcement.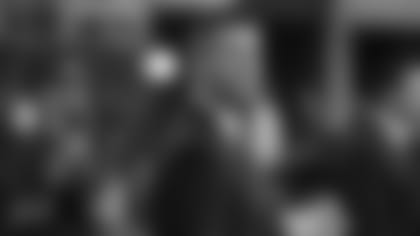 1. Kevin Meganck promoted to Vice President of Football Administration
Kevin Meganck is moving from the director of football administration to vice president of football administration. Beane explained Meganck, who has been with the Bills since 2004, will take the lead negotiator role as his work has been valued by many over the last year.
"Kevin's really been a rising star and has earned the right," Beane said of the promotion. "He allows us to still rely on Jim (Overdorf) and his long history with this organization. He has great relationships with agents around this league and he's a valuable asset not only to me, but football operations in general."
There's not one thing Meganck isn't involved with. He touches everything and will take the lead and be involved with the CBA, league protocols, budgeting for football operations and more. Meganck will also act as a liaison between the league office and the Bills. Beane explained Meganck is key when it comes communicating these things with him, Sean McDermott, the training staff and more.
"He and Jim (Overdorf) do a lot of stuff 50/50 to begin with, but you kind of need a lead guy," Beane said. "I think he's earned that right. Kevin is a guy that touches all entities. He's there to support football ops with training camp, travel or all these protocols. He was in all those meetings. He's talking to the doctors about getting waivers on physicals for players. He's a key spoke for me, especially, if I'm dealing with the draft or I'm dealing with something else."
Beane shared Meganck is the type of person you want in a leadership role because he doesn't have an ego and wants what's best for the team as a whole.
"You can tell him something and he's got it," Beane said. "You know it'll get done, and I can move on. That's a unique quality that not a lot of people share. Sometimes you can spend too long trying to explain it that you could do it yourself. Kevin (Meganck) just has a great way about him. He's well respected in the agent business and it was time to give him a chance to take that lead role."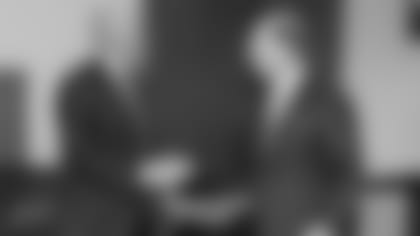 2. Jim Overdorf assumes a new title in the department
Jim Overdorf will move to a new role as senior advisor to the general manager and football operations. Overdorf has worked for the Bills since 1986 and is highly regarded by everyone at One Bills Drive. Beane said Overdorf is the go-to on just about anything that pops up.
"Jim (Overdorf) is a great resource," Beane shared. "When you have somebody that's been here since the late 80s, things come up, situations come up. Sometimes it's contract related, sometimes it's player related. Chances are he's seen the exact case, or he's seen some similar. He's a good guy to bounce things off of, 'Hey, we're thinking about restructuring this or doing this.' He's has a great memory of how things were done."
When it comes to contacts around the league, Overdorf has quite the Rolodex. If it's questions about the CBA, he has the answer or knows who to call.
"You can't replace historical value and historical knowledge," Beane said. "There's some agents that have been in the league a similar amount of time that Jim's done a ton of deals with and will continue. Why change that? That's the value. We have Jim who's a veteran negotiator, and we have Kevin who's an up-and-comer. It's a great two-person system that I have here that makes our group stronger."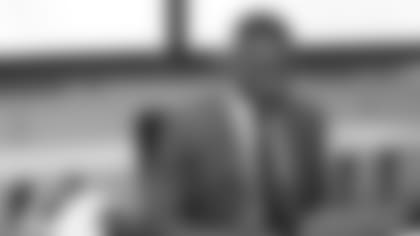 3. Terrance Gray, Malik Boyd and Brian Gaine will share responsibilities left by Dan Morgan
Dan Morgan, the former Bills director of player personnel, has a new job with the Carolina Panthers as the assistant general manager. Beane said he will miss Morgan and everything he gave to Buffalo, but is excited to see him work for the team that drafted him.
"We are excited to see him leave, but it's big shoes to fill," Beane said of the vacancy left by Morgan. "Right now we're not going to fill the exact role that he had, the director of player personnel. What we've done is interview a couple of guys in house in Terrance (Gray) and Malik (Boyd)."
Terrance Gray has been promoted from director of college scouting to the assistant director of player personnel. Malik Boyd has earned the title of senior director of pro scouting after previously holding the title of director of pro personnel. Gray, Boyd, Beane, assistant general manager Joe Schoen and senior personnel advisor Brian Gaine will split the responsibilities left by Morgan's vacancy.
Beane thinks it's important to give those on staff new opportunities and challenges, so they can grow and develop.
"We believe we have some young risers here and some guys that if you continue to pass over, how will they ever grow and see what they can achieve," Beane said. "We just feel that we've got some guys that in time will be ready for higher roles as they open up, as the Dan Morgans leave. We've had some good people leave, and to me it helps your communication."
In Gray's new role, he will have time to focus on college and pro.
"He'll continue to lead the college department, but this will give him a chance to see what it's like to get some pro stuff," Beane explained. "He'll have a couple of times a year where he will push pause on the college and focus on some of the pro stuff, especially as we do our preseason scouting. And then again when we approach free agency so we can teach him that and give him a chance to grow and hopefully one day continue to ascend."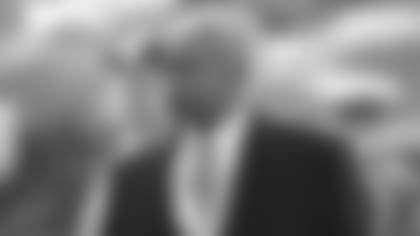 Like Gray, Boyd will also have his hands in college and pro scouting in addition to new responsibilities.
"He is also going to get a chance to do some college things this fall," Beane said. "He started as a college scout, so that's not new to him. He kind of moved around at Arizona and went from college to pro and was the assistant pro director before we brought him here four years ago. He's done a great job with his staff. I want to continue to give him opportunities to expand as well."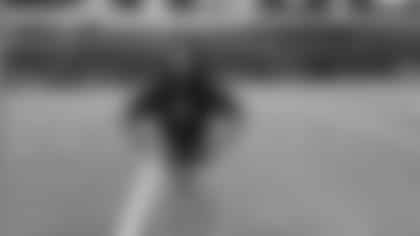 4. Andrea Gosper joins the personnel department on a full-time basis
The Bills discovered Andrea Gosper thanks to the NFL's Women's Careers in Football Forum. For the last two seasons, Gosper has been a scouting intern for Buffalo. Now, she'll transition into a full-time role. By being promoted to player personnel coordinator, Beane said her new job responsibilities will consist of about 75 percent college scouting, 25 percent pro scouting and administrative work.
"She just brings a great perspective," Beane said of Gosper. "She played college sports, she was college softball player. There are certain times where you want to ask her, 'How would an athlete feel? How does that look from your perspective?' Obviously she brings the female perspective and sometimes us men are blinded to certain things. She's a grinder. I don't know anybody that's put more hours in this building than her in the last two years. She loves it, you can see it. She's just fired up to come in here.
"While she's still growing, she's got what it takes. In two years, she's come so far. She's going to be a good scout when her day comes. I firmly believe that."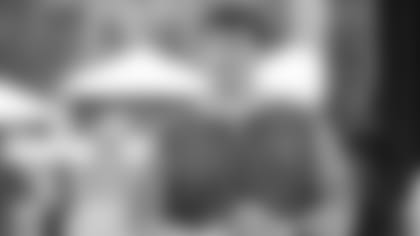 5. Curtis Rukavina, Chris Marrow, RJ Webb, Tyler Pratt also receive promotions
Four others received promotions within the Bills personnel department as well.
Curtis Rukavina will be the assistant director of pro scouting/free agency and Chris Marrow will be the assistant director of pro scouting/team advances. Rukavina and Marrow started working for the Bills around the same time and their ability to go above and beyond what is expected has been noticed by the scouting department and coaching staff.
"Curtis (Rukavina) is going to be in charge of free agency," Beane said. "Chris (Marrow) is going to be in charge of our team advances. It'll just give these guys a chance to learn a big piece of being what a director would be. They don't have to do the whole thing, but Curtis has done really good with his presentations and we feel he's earned the right to lead our free agent meetings. This will give him a chance to grow."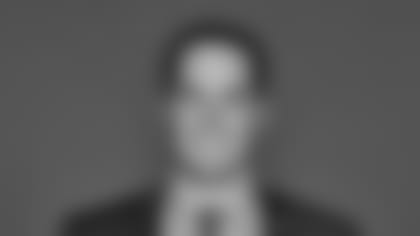 Rukavina will be in charge of leading and organizing free agency meetings. Marrow will take the lead on team advances, which is scouting and preparing for upcoming opponents.
"Chris has done a great job with our team advances," Beane added. "That's a vital piece to our game day stuff. These guys that do the advances of our upcoming opponent, they work so close with our coaches and our coordinators. And adding in the analytics piece, he's done a great job working with Dennis Lock (director of football research and strategy) and Luis Güilamo (director of analytics and application development). It's a chance to grow these two guys and we think they'll excel now that they've been promoted."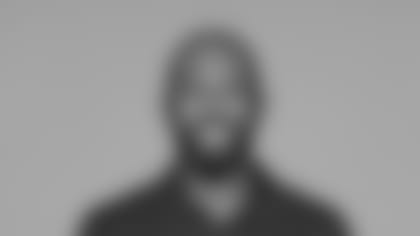 RJ Webb, who began as a Nunn-Wooten Scouting Fellowship intern with the Bills, will move into the role of a pro scout. He was previously a scouting assistant.
Tyler Pratt, who also started in Buffalo as an intern, has been promoted to area scout from personnel coordinator.
Evan Weiss will be a new hire beginning on June 1. Weiss will join the analytics group as a football analyst and has previously interned with the Bills a couple times.