1. Alexander and teammates make big splash in community on day off
Bills veteran linebacker Lorenzo Alexander spent his day off this past Saturday giving back to the community in a major way. Through his ACES Foundation, Alexander hosted a free event for kids and families at the local Belle Center. The event featured several different stations including a health and wellness area with free screenings, voter registration and fun activities that everyone could enjoy. Guests were also given the opportunity to get to know some of Alexander's teammates such as defensive end Jerry Hughes, defensive tackle Harrison Phillips, linebacker Deon Lacey, quarterback Josh Allen, punter Colton Schmidt, safety Micah Hyde, linebacker Julian Stanford and linebacker Tremaine Edmunds.
Throughout the afternoon, attendees practiced football drills with the Bills players, received free haircuts and worked on STEM Labs (for kids ages 12-17) to develop their science, technology, engineering and math skills. Through the Ross Initiative in Sports for Equality (RISE), participants were able to register to vote on-site at the center. The RISE to Vote campaign, which started in June 2017, has encouraged professional and college athletes to register to vote and make a difference.
Following the event, Alexander, who was thrilled by his teammates' support, shared his gratitude on Twitter.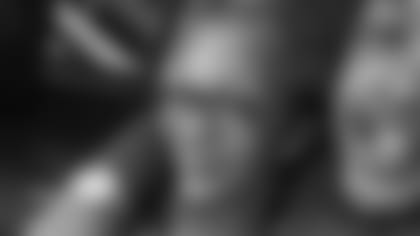 2. The Bills take on Bey & Jay
This past weekend, the Bills welcomed a special team to New Era Field in Beyoncé and Jay-Z. The power couple, who made their way to Western New York for their OTR II Tour, certainly didn't disappoint. With the evening off, the Bills were well-represented among the large crowd. One Bills player, tackle Dion Dawkins, shared the experience with someone near and dear to his heart – his own queen bee, his mother.
The Dawkins duo enjoyed singing and dancing to the hip hop artists' songs and Dion even posted some behind-the-scenes moments on his social media stories.
Other Bills who went to the show include defensive end Jerry Hughes, defensive tackle Star Lotulelei and quarterback Josh Allen.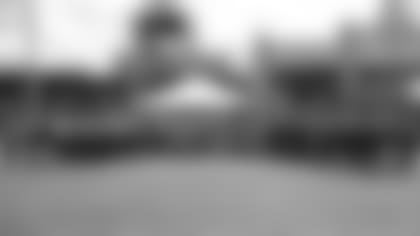 3. Bills host youth football moms for clinic at camp
Before Bills Training Camp, presented by Connors and Ferris, ended at St. John Fisher College this year, the organization, in conjunction with USA Football, hosted nearly 50 youth and high school football moms for a day of learning and fun. The Moms Football Safety Clinic, presented by Niagara by Frey Premium Chocolates, featured a full schedule including an overview of the Heads Up Football program by USA Football Master Trainers Rob Currin and Ken Stoldt, a speakers panel, an on-field Heads Up Football demonstration, equipment fitting and photo opportunities.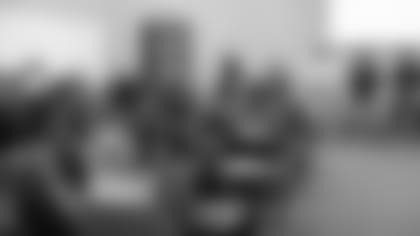 The speaker panel included a variety of individuals, each brining a unique perspective to the conversation. Those in attendance were Bills Owner and President Kim Pegula, Hayley Beane, wife of General Manager Brandon Beane and mother to two sons who play sports, Medical Director Dr. Leslie Bisson, Director of Equipment Operations Jeff Mazurek and Head Athletic Trainer Nate Breske.
Pegula, who kicked off the conversation, spoke to the group about the programs offered through the NFL Foundation to promote health and safety at the youth level. As a member of the NFL Foundation's Board of Directors, Pegula explained the importance of each program on developing young athletes on and off the field.
"I was fortunate to be asked to be part of the [NFL] Foundation when we first bought the team and it's been very eye-opening for me, as I sit in on committee meetings, to realize the amount of programs and initiatives that the league has and the foundation has regarding our player health and safety not [just] for our players in the pros as well for our youth," explained Pegula. "The mission of the foundation is to promote youth football in a very safe environment, as well we do other things in the community to make sure you guys are all engaged at the club level…USA Football is part of our programs…at the league level and club level.
"Obviously, that is one of the big initiatives but they also do things like Character Playbook, which I know if not directly related to player health and safety but understanding and helping our youth deal with the stresses of how to make decisions, the intangible things that we all know that sports brings and to provide good sportsmanship [is important] because I think all those things make a well-rounded player…"
After each panelist had the opportunity to address the group, the participants were able to ask questions. Following the classroom segment, the attendees made their way to the field where they practiced equipment fitting and Heads Up Football drills.
The afternoon provided the moms with the tools necessary to ensure their children are taking proper safety measures, according to Master Trainer Ken Stoldt.
"Most of what we do is we go around and give clinics to youth coaches and high school coaches, but what's nice about a moms clinic is we're able to convey the same information that we're conveying to coaches only to the moms," explained Stoldt. "I think it creates another line of accountability for youth programs when moms are in the know and informed. I think it helps. They can reinforce some of the teachings at home that the coaches are working on the field and I think it creates a nice triangle of communication between player, coach and parent."
To cap an unforgettable afternoon, the group watched the team practice and even received autographs from some of the Bills players.