1. Dion Dawkins remembers his roots
Despite the intense NFL schedule, Bill's tackle Dion Dawkins still makes time to give back to his alma mater, Temple University. Dawkins sent a game-used jersey to his previous coach at Temple University with a motivational message for all the future athletes that walk through the college gym. 
2. No obstacle will come in the way of Deandre Coleman's dreams![](http://http://bufbills.co/WL9fRz)
Since the fifth grade, defensive tackle Deandre Coleman has stuck out among classmates for his size and strength. What many of his classmates didn't know at the time was that in addition to his size, Coleman suffered hearing loss at a young age, enough that he was given hearing aids to wear regularly. As any normal kid trying to fit in among middle schoolers, Coleman feared what his classmates would say when seeing his hearing aids. As he became a teenager, and then later a young adult and college athlete, Coleman realized he was missing things -- conversations, and that this would most likely only further affect him into adulthood. Though a small feat to overcome, Coleman began wearing his hearing aids and in doing so became more engaged and able to converse better with every person he interacted with.
Now Coleman is far from the days he would worry about his middle school peers. As an NFL athlete, he understands the importance of communication, especially being able to hear what his coaches and teammates say.
As reported in an interview with Vic Carucci, Deandre Coleman explains how wearing hearing aids has positively benefited his NFL career.
"Since I started wearing (hearing aids), I can hear more on the field," stated Coleman. Really, I just need to know the play and the adjustments that come with the play. But if there's an adjustment, if we got a game or a stunt or something, we communicate. Most of the time, it's one word and they're repeating it over and over again. I make sure I get it. And if I don't get it, I'll ask."
Click here to read more about Deandre Coleman's story.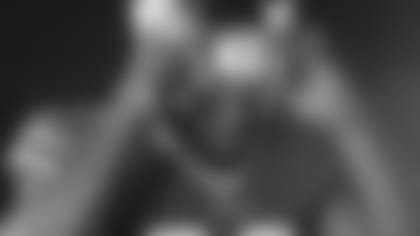 3. Southern Tier Brewing Company's Bills Speaker Series concludes with Thurman Thomas Q&A
The Southern Tier Brewing Company's Bills Speaker Series, recently wrapped up for the season with a Q&A session featuring Hall of Famer Thurman Thomas. Held at the Buffalo History Museum, the exclusive event brought Bills Season Ticket Members and partners together for a behind-the-scenes opportunity to get to know one another and to hear from one of the greatest players to ever wear a Bills uniform.
Hosted by John Murphy, Radio Voice of the Bills, guests gained insight into Thomas' 13-year NFL career and life after football. While visiting the museum, attendees were also able to check out a new and unique exhibit – Icons: The Makers and Moments of Buffalo Sports. The interactive display takes fans on a journey through Buffalo sports history and showcases Buffalo Bills alumni, including Thomas.
Bills Season Ticket Members interested in learning more about the Southern Tier Brewing Company's Bills Speaker Series, can contact their Account Representative.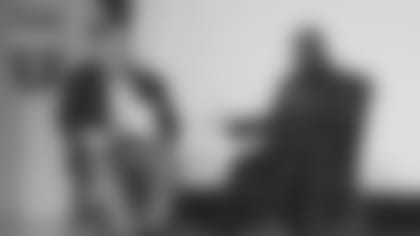 4. Buffalo Bills Military Appreciation: Chief Warrant Officer 4 Francis Cote'
During the third quarter break at the Bills vs. Patriots game on Dec. 3, Chief Warrant Officer 4 Francis Cote' was honored. Throughout his many years of service, Chief Warrant Officer 4 Cote' served on many different missions including tours to Japan, Kuwait, and as an inspector for Marine units on the East Coast.
For Chief Warrant Officer 4 Francis Cote', serving the country became a family tradition. His son, Jonathon, served in the U.S. Army in Operation Enduring Freedom and Operation Iraqi Freedom, making the ultimate sacrifice for our country in Iraq in November, 2006.
As a way to honor his son's memory, the entire Cote' family hosts a yearly motorcycle run with proceeds benefiting a scholarship in Jonathon's name. Chief Warrant Officer 4 Cote' was honored to be recognized in front the cheering crowd at the game, both for his years of service and the sacrifice his son made for our country.