Off Buffalo's roster for less than 24 hours, veteran safety Dean Marlowe and ace return man Andre Roberts were re-signed by the club on Sunday.
Both Marlowe and Roberts were not part of the team's initial 53-man roster as Buffalo had to do some roster shuffling.
By all accounts Marlowe put in one of his best training camps this summer as he was frequently around the ball. Roberts is a coveted player by special teams coordinator Heath Farwell.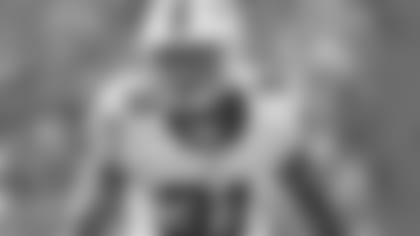 To make room on the roster for both players, the Bills placed G Jon Feliciano and WR Isaiah Hodgins on injured reserve.
Amidst the COVID pandemic, the injured reserve rules have been relaxed for this season only. Players can come back off injured reserve in as little as three weeks if cleared medically. There also is no limit to the number of players put on injured reserve this year who can return to the roster when healthy.
Photos of the 2020 Buffalo Bills. Meet the 53 is presented by ConnectLife.