1- Phillips will 'show his emotion' in Miami return
Jordan Phillips is no stranger to playing in Hard Rock Stadium. Phillips, whom the Dolphins selected in the second-round of the 2015 draft, has suited up for 23 games at Miami's stadium throughout his four years in the NFL.
When Phillips walks into the 31-year-old venue this Sunday, however, he'll do so wearing another team's colors.
Miami waived Phillips just four weeks into the 2018 season after the 26-year-old saw a steady decrease in playing time. The Bills quickly placed a claim on the talented defensive tackle, and he's appeared in every game for Buffalo since arriving in Week 5.
Phillips has proven to be a solid pickup for the Bills, as he's brought a noticeable energy to the team's defensive line. Though he's loving his time in Buffalo, Phillips has had the Bills' impending matchup with the Dolphins circled on his calendar for quite some time.
"If you watch me play, I don't hold anything back," Phillips said. "I'm an emotional guy. Whatever happens, happens. I'm not going to get any flags or anything, but I'm going to show my emotion.
"Once we're inside those white lines, anything goes, and we're here to win a game."
While Phillips is eager to showcase his talent in front of his former team, he feels as though a victory would be the ultimate form of revenge.
"I'm going to go there and do what I've been doing," Phillips said. "Hopefully I can make a couple more plays, but if not, if we get the win, I don't care."
While a win will ultimately be Buffalo's primary concern on Sunday, getting Phillips into the position to make plays will certainly be in the back of the team's mind.
"We want to make sure he goes back with a vengeance and he has fun," defensive end Jerry Hughes said. "We're doing everything that we can to get ready for the game. We know that he's going to have a chip on his shoulder. He has a lot to prove. We want to go out there and help him do it."
2 - Bills' close-game success stems from 'mindset'
Close games haven't been a cause for concern amongst the Buffalo faithful since Sean McDermott took the reins of the team in the 2017 season.
The Bills have excelled with their backs against the wall under McDermott. One score contests, games that are typically tense and bring anxiety to an entire fanbase, have not been a problem for the Buffalo, as the team has been incredibly effective at closing tight games out under the head coach's tutelage.
The Bills have played in three games that have been decided by seven or fewer points thus far this season, and they've won two of them.
The team's close-game success stretches back to the 2017 season. Five out of their nine wins were decided by a touchdown or less in their playoff-drought ending campaign.
Buffalo's ability to close out tight games can be attributed to its psyche, according to McDermott.
"One of the things that you always want to check off year to year, especially when you first get into the transition of taking over, is making sure that you develop the mindset to win close games," McDermott said. "You saw the Tennessee game, you saw this past week's game - we're there as far as that goes.
"That's a mindset that's easier said than done, basically. When you go back to our wins, right away the thing that stands out to me is when you take care of the football, you give yourself a chance to win. When you don't take care of the football, it makes it awful hard to win."
The Dolphins have been pretty good in one-score games as well under head coach Adam Gase. They're 18-6 since 2016 in games decided by eight points or less. But two of those losses came at the hands of the Bills last year.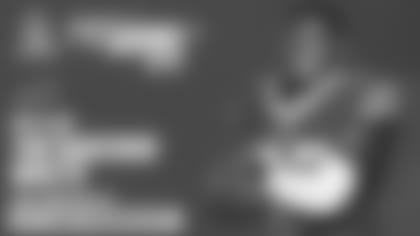 3 - White allowing less than one yard per play in coverage
If you're a Buffalo fan, the fact that cornerback Tre'Davious White is very good at football will not come as a revelation.
Just how good White has been, however, may come as a bit of a surprise.
According to Pro Football Focus' Austin Gayle, White has been a near-impossible target for opposing quarterbacks since Week 5. Since the Bills' win over the Titans, White has dropped back into coverage on 241 snaps. He's allowed his matchups to pick up a total of just 58 yards - good for an average of 0.24 yards per coverage snap.
In what can only be described as a nightmare scenario for offensive coordinators around the NFL, White has actually improved as the season has progressed. According to Gayle, White has allowed just eight yards on 96 coverage snaps since Week 9.
Over the past three games, opposing quarterbacks have picked up just .08 yards per play when throwing at White.
What makes White's success that much more incredible is his opposition. The sophomore is consistently asked to match up against the opposing team's top wideout, and thus far, no task has been too tall.
White has recorded 35 tackles and seven pass deflections through 11 games this season.