No. 19 – Robert Nkemdiche, DL, Ole Miss
While the talent and the traits should dictate an earlier slotting for Nkemdiche, fears about his character could cause him to drop. Rex Ryan won't care.
No. 19 – Kevin Dodd, DE, Clemson
... The difference between Buffalo being a playoff team or an also-ran is going to come from their ability to make major strides on the defensive side of the ball. Rex Ryan will get an NFL-ready defender who won't just make plays in the backfield as a pass-rusher, but also has the strength to defend the run and instincts to find the ball.
February 17: NFL.com, Chad Reuter](http://www.nfl.com/draft/2016/mock-drafts/chad-reuter/290601)
No. 19 – Cody Whitehair, G, Kansas State
Improving the offensive line should be one of the Bills' top priorities this off-season, and adding the tough, versatile, and technically-sound Whitehair would be a good first step.
No. 49 – Scooby Wright III, LB, Arizona
No. 80 – Sterling Shepard, WR, Oklahoma
No. 117 – James Cowser, DE, Southern Utah
No. 19 – Laquan Treadwell, WR, Ole Miss
Treadwell would be a perfect complement to Sammy Watkins.
No. 19 – Vernon Butler, DT, Louisiana Tech
I see so much Mo Wilkerson in Butler's game, so why not place the La. Tech product with Wilkerson's former coach in Rex Ryan, especially with the Bills needing talent along the front four. Butler can play either interior spot and even a 5 technique role in odd man fronts. He displays intent with his hands and is slippery when working around blockers. I love Butler's game.
No. 19 – Darron Lee, LB, Ohio State
Free agency and hard salary-cap decisions could bring about big changes to the Buffalo Bills defense. If so, picking Ohio State linebacker Darron Lee in Round 1 is an easy decision to support.
Mario Williams may be gone in a cap-saving move, and the lack of impact from the pass-rushers and linebackers in 2015 was shocking after the Bills were one of the league's most dominant defenses the year before. Getting younger, faster and cheaper on defense is a key for general manager Doug Whaley. Lee, who was a jack of all trades at Ohio State, is a natural fit because he can play nickel linebacker immediately while continuing to bulk up his frame for three-down linebacker duty. 
No. 19 – Jarran Reed, DT, Alabama
Consider this a strong depth addition to Buffalo's 2015 D-line as well as a plan for the future—starting DT Kyle Williams will be 33 in June, and 82% of his $8.3 million cap hit can come off the books after the 2016 season. Reed (6' 3", 311 pounds) is a load up front.
No. 49 – Spencer Drango, T, Baylor
Drango probably winds up inside, but I'd give him a shot at tackle first. He appears to have an advanced understanding for how to play there.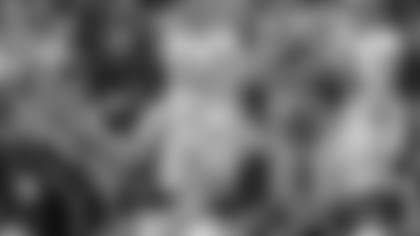 No. 19 – Shaq Lawson, DE, Clemson
You know Rex and Rob Ryan will be clamoring for defensive help, especially for a team that was so surprisingly inept at generating pressure on quarterbacks. Lawson isn't as talented as incumbent Mario Williams, who's likely on his way out of town, but his every-down effort would provide a boost.
No. 19 – Sheldon Rankins, DT, Louisville
The vaunted Buffalo defense looked mediocre at times this season with many claiming that Rex Ryan's "scheme" was the issue. Rankins has ability that transcends schemes with his ability to stop the run and rush the passer.